"Awkward pop" pioneer Belot has released her new single, Math. We asked her the BIG questions . . .
Speaking about the new release, the 22-year-old, London-based songwriter said, "Math is about the struggle of not wanting a serious relationship in your youth. You are entangled with this person, and you care about them, but you just can't find it in you, to settle down quite yet."
We need your consent to load this YouTube contentWe use YouTube to manage extra content that can set cookies on your device and collect data about your activity. Please review their details and accept them to load the content.Manage Preferences
Tell us three things about yourself?
I'm addicted to coffee, bad reality TV shows and buying things I don't need.
How would you describe your music?
I would describe my music as funky, dirty, and awkward. I think a goal of mine is to write honest and blunt songs that make people smile. Ones that aren't over complicated, and you can see yourself in.
Who are your musical inspirations?
I have so many musical inspirations and they change all the time... so this is a hard one for me. I would say currently I'm listening and learning from a lot of Beach Boys, Metronomy and Lizzo.
What was the first gig you ever went to and the first record you ever bought/downloaded?
The first gig I ever went to was a Paul McCartney gig in Hyde Park, I was around nine years old and it BLEW MY MIND! I was in total awe and was convinced he was some sort of superhero (still am). I wanted to play a show that crazy in my life! I don't really remember the first record I properly listened to as I stole a lot of my older brother's CDs... definitely had some Snoop Dogg and some Justin Timberlake going on and I BLOODY LOVED IT!
What's your favourite song right now?
My favourite song right now is Yoga by bbno$ and Rebecca Black. It's just a total good vibe summer banger.
Favourite lyric of all time?
"And when you crochet I feel mesmerised and proud, And I would say I love you but saying it out loud is hard" - Sufjan Stevens, Futile Devices. For me this line perfectly encompasses love and is just so relatable. When you love someone, their little skills that you can't do, mesmerise you. You sort of look at them like this foreign magical being.
If you could only listen to one song for the rest of your life, what would it be?
It is in fact Futile Devices by Sufjan Stevens. To me it's the perfect song. Everything about it feels perfectly balanced. To me it sort of encompasses the feeling of sitting by a fireplace on a rainy day.
Where can people find your music/more information?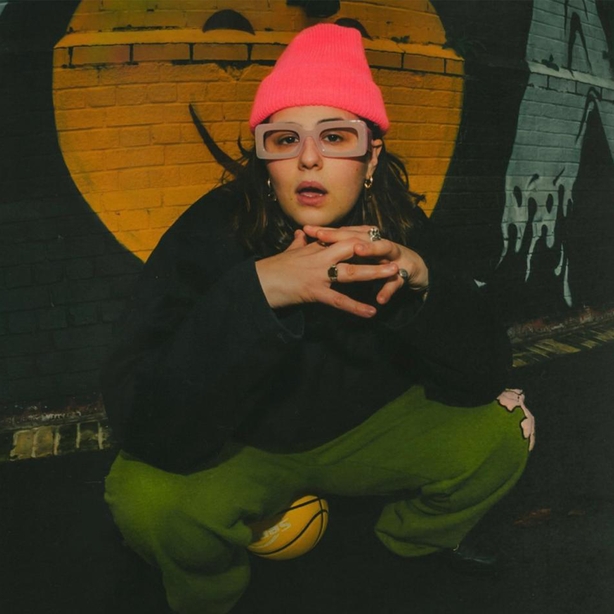 God! I'm so glad you asked! You can find my music on any streaming platform RIGHT NOW! The best place to get all the fresh HOT TEA about what's going on in my life is my Instagram which is @belot_music.
Belot will make her live debut on March 17th supporting Dora Jar at London's Lafayette.