Lottie Ryan, Lyra and Brian Dowling cast their eyes back over last Sunday's quarter final performances in the latest episode of the Dancing with the Stars Ireland Official Podcast.
Plus, there are dance-floor chats with Erica Cody and Denys Samson, Ellen Keane and Ervinas Merfeldas and Jordan Conroy and Emily Barker.
Nicolas Roche, who left the competition on Sunday, reveals just how much it has changed his life.
"There's a 'you' before the show and when you come out of the show you're a different person... I think everything I've got through this journey on the show is going to be very, very useful for my next career," he said.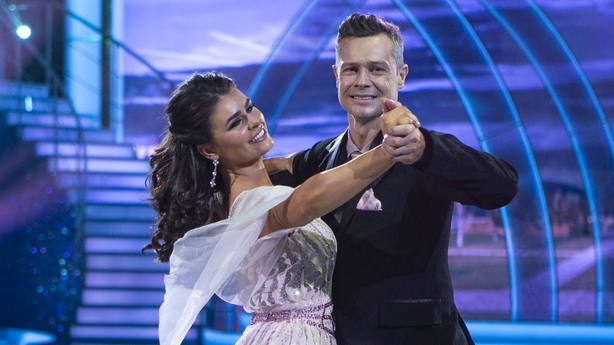 Ellen Keane ended up in the dance-off and says she felt she needed to fight for her place for Stephen Vincent - her pro-partner who missed this week due to Covid.
"I just wanted to do him justice, and that's why I was actually more upset with the dance off. I felt like I didn't do him justice," she said.
The Dancing with the Stars Ireland Official Podcast is available on RTÉ.ie/podcasts, Spotify or Apple Podcasts.
Dancing with the Stars continues on Sunday, 20 March at 6.30pm.