President Michael D Higgins has paid tribute to singer-songwriter Pete St John who has died at the age of 90.
The traditional music legend died peacefully earlier today at Dublin's Beaumont Hospital, his family said.
Pete St John is best known for writing songs including The Fields of Athenry and The Rare Ould Times and his work was recorded by artists including The Dubliners, Paddy Reilly and many more.
In a statement, Mr Higgins said: "Pete had the rare gift of being able to write songs that while new and original creations, immediately assumed a timeless quality and central place in all our lives.
"It is hard to imagine a world where songs like The Rare Ould Times did not exist and in his work Pete has left us with songs that not only defined his own career, but those of many other musicians and indeed all of us as a people.
"It is noteworthy that Pete has left us on the day that Ireland play England in a Six Nations rugby match, a sporting fixture that has been indelibly associated with his song The Fields of Athenry for decades and the singing of it at today's match of course takes on a particular poignancy as people throughout Ireland remember Pete," said Mr Higgins.
Pete St John was born Peter Mooney in Dublin in 1932.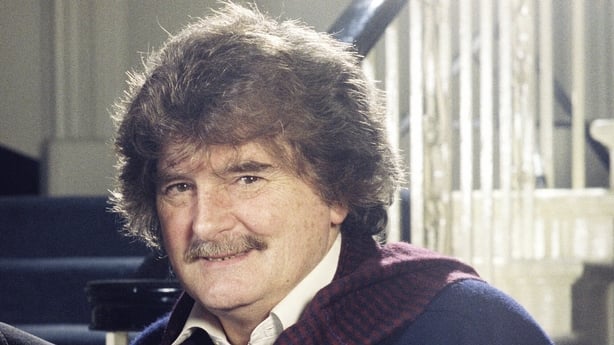 He trained as an electrician and worked abroad as a young man in places including Canada and the US. He returned to Ireland in the 1970s and many of his songs looked at how his native city had changed over the years.
He referred to his songs as 'magic carpets' and spoke about how they could tell stories and connect with people.
His songs were recorded by, among others The Dubliners, Paddy Reilly, Danny Doyle, Johnny McEvoy, Mary Black, Dublin City Ramblers, Brendan Shine and Daniel O'Donnell.
He won many awards for his work including the IMRO songwriter of the year award and the Variety Club of Ireland 'Gold Heart' Award for his outstanding contribution to irish music and song
He is survived by his sons Kieron and Brian Mooney and was predeceased by his wife Susan.