You won't get anything unless you ask – as Barry Keoghan discovered when he popped a Toy Show poser to Ryan Tubridy on Friday morning.
The Dublin actor was a guest on Friday's edition of The Ryan Tubridy Show on RTÉ Radio 1 and talked about a variety of topics, ranging from Ukraine to his granny, supporting the Barretstown charity, as well as Batman and Bond.
Ryan noted that in recent years Barry seemed to be able to do things just by saying he wants to do them - to which the actor replied, "The Toy Show! I want to be on The Toy Show!"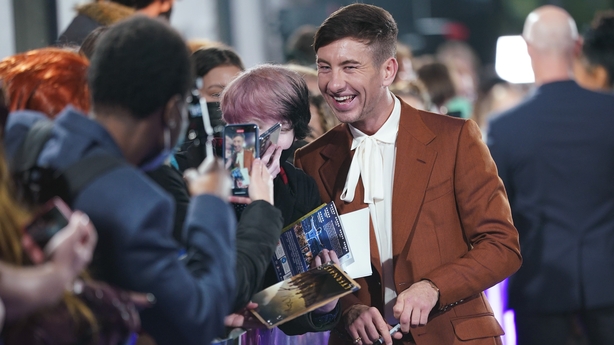 "Can I ask you why?" Ryan said, and Barry explained: "Because it's incredible, and you do an incredible job."
Ryan laughed and said, "Have you written it down in the notebook?"
"I'll write it down," said Barry, "but why write it down when you know the person who can get you on?"
The conversation switched before Ryan announced: "Funny, I just got a text from the person in charge of The Late Late Show, to say 'Barry can definitely be on The Toy Show.'
He then told a delighted Barry, "Do you know when you need to be free? The last Friday in November."
So that's it: Barry Keoghan's on for this year's Late Late Toy Show. Mark it in your diary . . .
Barry also told Ryan about his friendship with fellow Dublin actor, Colin Farrell, who is currently starring as The Penguin in The Batman.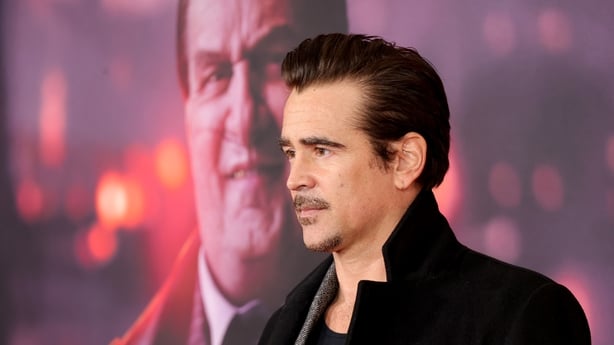 Farrell, of course, has been through it all in terms of his career. No better buachaill to take Barry under his wing and offer him some words of advice about the potential pitfalls in Tinseltown.
"What's the story with Colin Farrell?" Ryan asked. "Did you live with him, or did you have room in his house?"
"I did," said Barry. "And do you know what? Colin's like a big brother to me. Colin's always been there for me and he still is. I was with him there in New York and that man – I could spend a whole hour talking about him. And I mean that.
"I did eat all his Crunchy Nut all the time. He loves his Crunchy Nut. Every time he came down in the morning he was like, 'Where's the Crunchy Nut?' Boxes everywhere. He wouldn't say it, but he'd be there going mad at me.
"But he was great. He wanted to take me in and look after me and that. He's brilliant, Colin.
"He's so insightful. I've learned a lot from him, and I really mean that," Barry added. "Not only as an actor, but as a human being . . . I don't think he understands how special a person he is."
The Ryan Tubridy Show, Monday to Friday on RTÉ Radio 1