Actress Fionnuala Flaherty has said 'trust, patience and open conversations' were key when making Foscadh, a powerful and complex Irish language film.
Speaking with RTÉ Entertainment ahead of Foscadh's release, director Seán Breathnach explained that the film, based on Dónal Ryan's The Thing about December, focuses on John Cunlife (Dónall Ó hÉalaí), a young man who had it all but when both of his parents die he is ill-equipped to deal with real life.
Breathnach also talked about how Ireland has many people who have fallen between the cracks of society and are struggling in a country that has changed very quickly.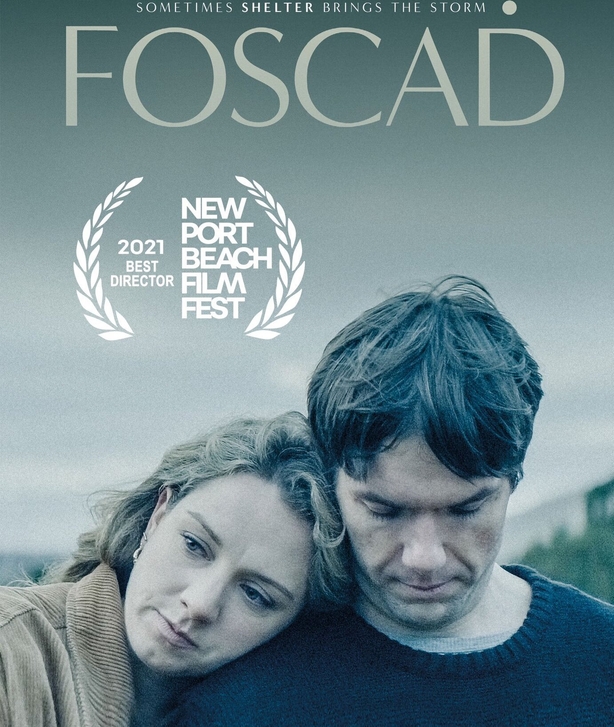 Released during Seachtain na Gaeilge, Foscadh is packed with tense and challenging scenes that actress Fionnuala Flaherty said needed "trust, patience and open conversations" between the cast to ensure they portrayed the truth of their characters sensitively.
Ó hÉalaí said that he prepared to play John through workshops facilitated by the production in order to 'walk, talk and get into John's mind', primarily.
Watch our full interview with Seán Breathnach and stars Fionnuala Flaherty and Dónall Ó hÉalaí above.
Cé go ndíríonn an scannán ar an saol trí shúile John don chuid is mó, tá an caidreamh idir Siobhán (Fionnuala Flaherty) agus John (Dónall Ó hÉalaí) casta agus tá Siobhán í féin caolchúiseach, mar charactar. Fágtar go leor ceisteanna ag an té a fheiceann scannán faoina bhfuil ó Shiobhán, go pearsanta, a dúirt Fionnuala.
Rinneadh an fhoireann obair chuimsitheach i bhfoirm ceardlainne le haithne phearsanta a chur ar a gcarachtair, a dúirt Ó hÉalaí. Chabhraigh an t-am a chaith siad i bhfoirm na gcarachtar go mór leo agus iad ag tabhairt faoi radharcanna dúshlánacha idir John agus Siobhán ach go háirithe, a dúirt sé.
Foscadh is in selected cinemas from 11 March.