Ahead of next Sunday's show, here's the latest Dancing with the Stars podcast as Jennifer Zamparelli joins Lottie Ryan for an exclusive chat.
The two discuss DWTS matters such as wardrobe choices, vitamin shots and what exactly happens in her earpiece during the vote results.
Plus, Lottie is in the training room to reveal all the individual and team performances for the Around the World special this Sunday.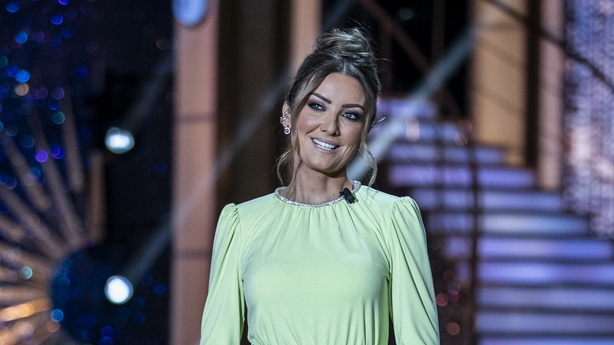 When Lottie asked if Jennifer has experienced any styling struggles on the show, she replied: "Well, apparently my little black number was a gúna disaster... but the dress? I love that, Lottie because that's fashion baby...
"I think it's a lie if you say you don't care what people think, but I loved the dress and sometimes you just have to go with that..."
Speaking about the pressure and excitement of being the first to hear the results of the public vote, Jennifer said: "Every night, it's a surprise and a shock to me and Nicky (Byrne) when we get it in our ear. We have no idea until the moment itself"
The Dancing with the Stars Ireland Official Podcast is available on RTÉ.ie/podcasts, Spotify or Apple Podcasts.
Dancing with the Stars continues at 6.30pm on Sunday.