There's a fresh look at the Chernobyl nuclear disaster, the season finales of The Bay and teen drama Euphoria, the latest edition of Crimecall, and highlights from the Screen Actors Guild Awards . . .
Pick of the Day
Chernobyl: The Lost Tapes, 9.00pm, Sky Documentaries
With Ukraine back in the news with more tragedy, here's the story of Chernobyl told through a newly discovered hoard of dramatic footage.
This footage was filmed at the nuclear plant during the disaster and newly recorded, deeply personal interviews of those who were there, directed by Emmy Award-winner and Russian speaker James Jones.
The film tells the story of the disaster and its consequences entirely through extraordinary archive, shot at great risk in the weeks after the accident by a handful of cameramen given access to the plant.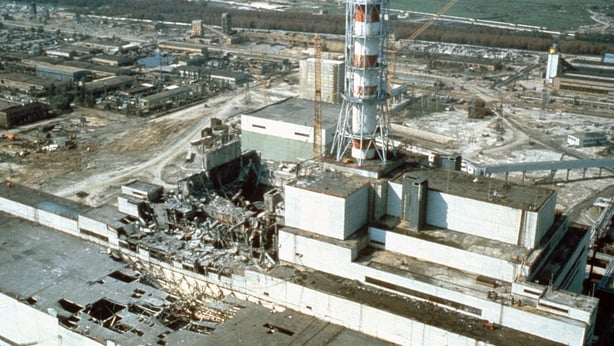 From a ten-year-old schoolboy to a Russian general, we see how events at Chernobyl transformed the lives of millions of people.
Their memories of that fateful night and the aftermath are haunting but also deeply humane.
The film shows how Chernobyl and the cover-up that followed sparked unprecedented distrust in the authorities, which would eventually lead to the collapse of the Soviet Union.
Don't Miss
This is Going to Hurt, 9.00pm, BBC One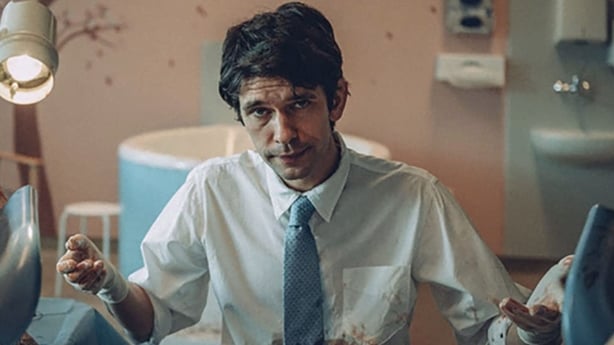 The medical dramedy, starring Ben Whishaw (above) and based on the memoirs of medic-turned-comic Adam Kay, continues.
With the stress of his mistake and his guilt lying heavy on him, the last thing Adam needs is for Mr Lockhart to withdraw his support.
So when he does, the junior doctor takes the only route he can think of - a spot of emotional blackmail in attempt to get Erika to drop her complaint.
Meanwhile, no-nonsense consultant Ms Houghton takes Shruti under her wing, although her advice is not what she was hoping for.
Mastermind, 8.00pm, BBC Two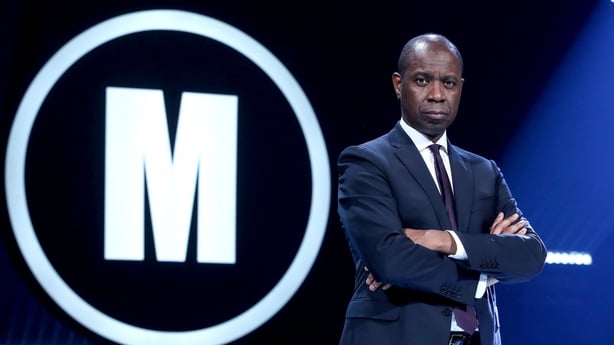 Clive Myrie (above) hosts the first semi-final, inviting four heat winners to brave the black chair to answer questions under the lights and against the clock.
The specialist topics are the short stories of Daphne du Maurier, the films of Studio Ghibli, Scott Pilgrim, and Formula One, before they are tested on their general knowledge.
Panorama, 11.35pm, BBC One
This is on a bit late, but well worth a look if you're concerned about your weight.
Eighteen months after the UK's Prime Minister launched a strategy to help people lose weight, EastEnders actress Clair Norris (below) who is overweight herself, wants to know if it's working.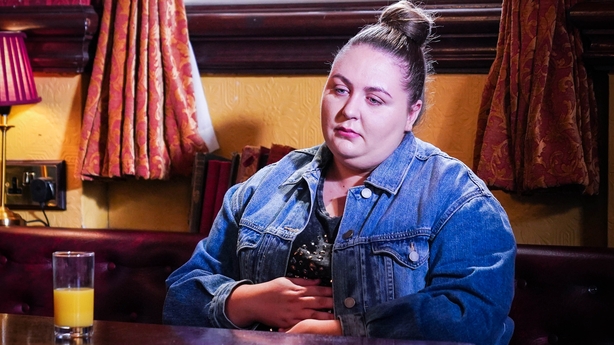 One in four adults in the UK are currently living with obesity, a health risk highlighted by the Covid pandemic.
Clair meets teenagers on a weight management scheme in Sheffield, a "man versus fat" football team in Norfolk and a dancer running classes for plus size women.
She delves into the complex reasons why some people find it difficult to lose weight and wonders if you can be overweight and stay healthy.
New or Returning Shows
Crimecall, 9.35pm, RTÉ One
It's that time of the month again, when we try to club together to catch some of the bad guys out there.
Sharon Ní Bheoláin presents appeals for help from the public in solving crimes, featuring reconstructions, CCTV footage, news features and a panel of police advisers taking calls.
Emergency, 9.00pm, Channel 4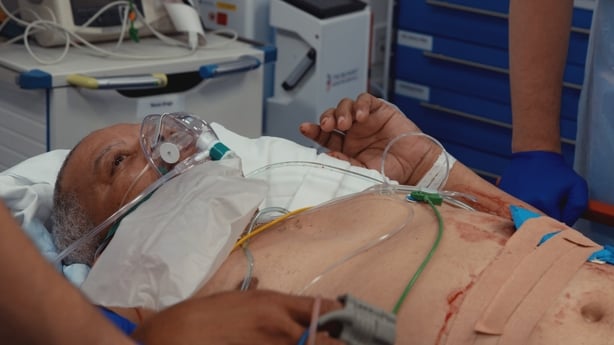 This four-parter, broadcast nightly between now and Thursday, looks at the work of the London Major Trauma System.
It's an interconnected network of hospitals, air ambulances and paramedics that was set up following the 7/7 bombings in 2005.
Filmed during the busiest month of summer 2021, the series follows the minute-by-minute decisions made by some of the UK's leading medics, as they treat critically injured patients.
In the first episode, London's Air Ambulance is dispatched to 58-year-old Peter, who has been crushed under a 400kg crate at work.
The 2022 28th Annual Screen Actors Guild Awards, 9.30pm, RTÉ2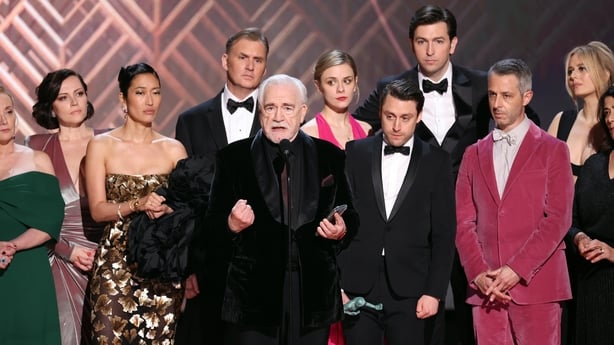 The only way to watch awards ceremonies is in highlights form, as these events are incredibly tedious in their entirety.
As the title indicates, this is the 28th Annual Screen Actors Guild Awards, honoring the best achievements in film and television performances for the year 2021.
Succession star Brian Cox (above) was among the winners.
Janet Devlin: Young, Female and Addicted, 10.35pm, BBC One
This documentary follows Irish singer/songwriter and former X Factor star Janet Devlin (below), as she confronts her addiction to alcohol and meets other young women affected by problematic drinking.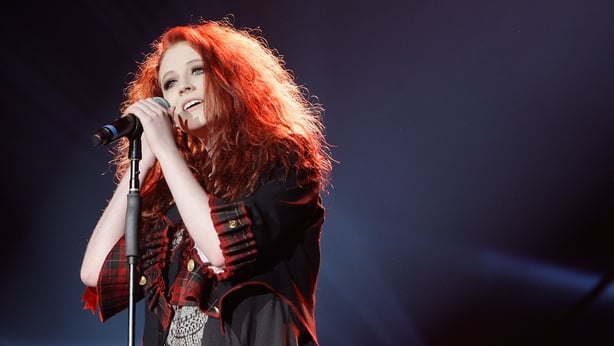 After shooting to fame at the age of 16, Janet became drawn into a strange world, where loneliness and social anxiety led to a downward spiral fuelled by alcohol and resulted in suicide attempts.
It was only when she was introduced to Alcoholics Anonymous that Janet was able to turn her life around.
Ending Today
Euphoria, 10.05pm, Sky Atlantic
We need your consent to load this YouTube contentWe use YouTube to manage extra content that can set cookies on your device and collect data about your activity. Please review their details and accept them to load the content.Manage Preferences
Although this second season hasn't been as engrossing as the first, it's still been a hypnotic, and visually dazzling trip. I almost miss the shrill bedlam of the teenage years.
Tonight's season finale deals with the fallout from Lexie's close-to-the-bone school play.
Cassie's emotional Marshall amp is permanently at 11, but she's pretty likely to drown in her own tears tonight. And what about Rue and Jules? And (almost) everyone's favourite drug dealer, Fez?
The Bay, 9.00pm, Virgin Media One
We need your consent to load this YouTube contentWe use YouTube to manage extra content that can set cookies on your device and collect data about your activity. Please review their details and accept them to load the content.Manage Preferences
As Jenn and the kids contemplate their future in Morecambe, Jenn remains determined to find out the truth about Saif's murder.
Jenn's attempts to make amends with Mariam leads to an important discovery, but she then realises that the clue to solving the case could lie closer to home.
With one suspect arrested, the race is on to find the missing pieces of the puzzle before the killer escapes.
Click here for TV listings