The Foo Fighters have moved to reassure Irish fans that the release of the band's horror-comedy Studio 666 in cinemas does not mean that they have developed notions.
The gags-and-gore nixer, made when Dave Grohl and co were recording last year's Medicine at Midnight, is in cinemas from Friday, with the Foo Fighters frontman telling RTÉ Entertainment that fans should not think they are getting ideas above their station.
"You'd have to ask them what they think our intentions or expectations are for the film!" said the singer-guitarist.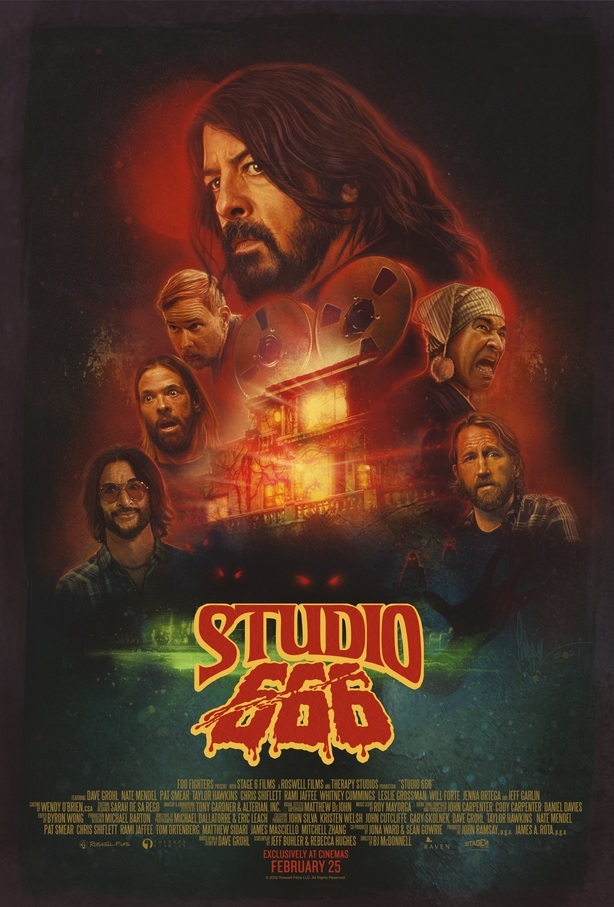 "I mean, listen, if you had the opportunity to gather a bunch of your friends, have a bunch of drinks, set up some cameras, buy some fake blood and wind up a chainsaw, you know, for a good time, then I think we've succeeded in that!"
"But, you know, we take the albums very seriously, we take the live shows very seriously," Grohl continued.
"And after 26 years, we're basically looking for things to entertain ourselves. Whether it's making a Bee Gees tribute record or a full-length feature horror film, we're still having fun with it. Thank God!"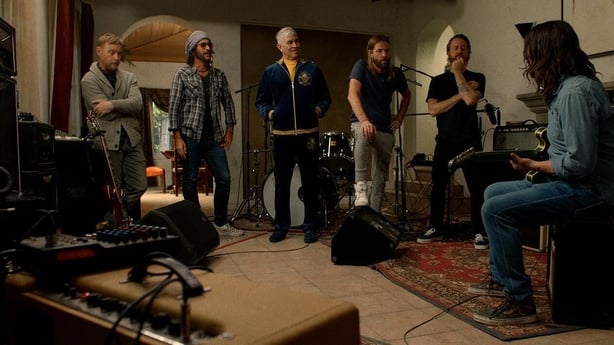 "It's sort of like a Jamaican bobsled team," offered bassist Nate Mendel in tribute to comedy favourite Cool Runnings. "It's like, 'Nobody's going to win a medal here, but I like to see them try!'"
Mendel admitted that "nobody got it" when the band told their nearest and dearest that they were making a movie.
"No matter how much you'd explain it!" he recounted. "'I gotta go. I'm meeting up with the guys, we're making a movie. Oh yeah? Like a video? Yeah, but's like a full-length feature movie. Yeah, but so there's, like, music in the last 20 minutes? No! We're acting in a horror movie that's going to last an hour and a half long! I don't get it...'"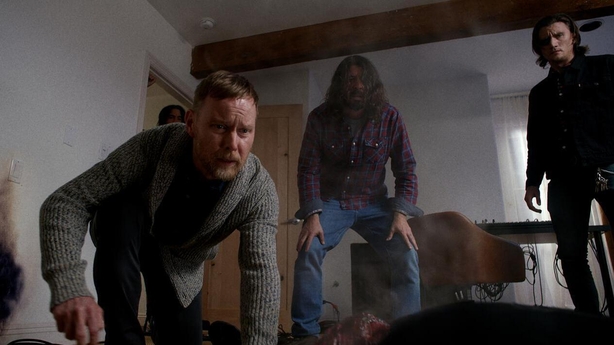 "It was like Halloween lasted for six weeks!" laughed Grohl. "And it's my favourite holiday, so why not?! We decided to take it there.
"When you come up with these ridiculous ideas and they actually make it all the way to completion, the biggest reward is just having pulled it off. It's, like, the accomplishment - whether it's Ben-Hur or not!"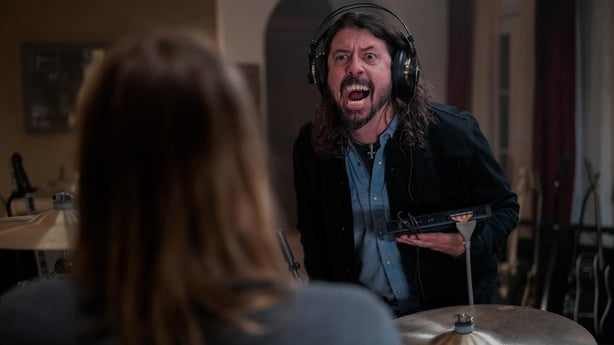 He and Mendel added that the Foo Fighters are now working on when Irish fans will be able to see them in the flesh, as opposed to chunks of their flesh in Studio 666.
"Soon, I hope," said Grohl. "I mean, we have a [tour] schedule coming up - and it's always growing. We've had so much fun coming over for the last 25/26 years that it's not something we'd want to miss."
Studio 666 is in cinemas from Friday.