Young Wallander is back again, Sarah Millican guests on Extraordinary Escapes with Sandi Toksvig, Resident Alien returns, while Derry footballer Johnny McGurk features in the final Laochra Gael . . .
Pick of the Day
Young Wallander: Killer's Shadow, Netflix
More deadly drama as this contemporaneous prequel returns.
Set in contemporary Sweden, Kurt Wallander is found adrift and uncertain of the future following his exit from the police force.
An opportunity to re-join the Major Crimes Unit arises when a new Superintendent, Samuel Osei, takes on the leadership.
Wallander accepts the offer and is tasked with what seems to be a straightforward case: a hit-and-run outside a nightclub.
But when the victim's connected to an infamous murder case handled by Frida Rask eight years ago, Wallander quickly suspects that there is more to this incident than meets the eye.
Don't Miss
The Dog House, 8.00pm, Channel 4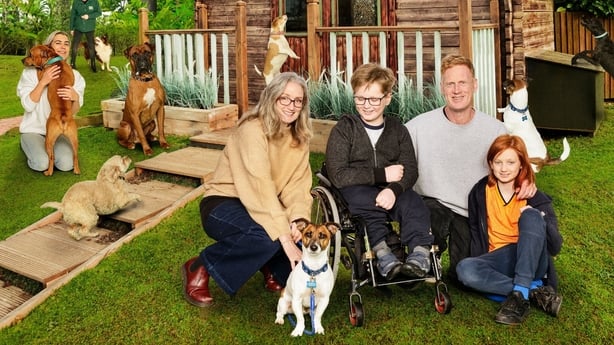 It's double trouble as bonded pair Poppy and Bron try to find a home that will accept two dogs.
Fine artist Ron is introduced to Chip the terrier cross and Margaux the mongrel, while Harry the saluki needs to overcome his nerves if he is to find loving new owners.
The Fear Index, 9.00pm, Sky Atlantic
Streaming on NOW
As this Josh Hartnett-starring drama continues, a fatal plane crash causes airline stocks to plummet.
VIXAL's foresight makes the fund millions but Chief Risk officer Marieme is concerned about how this will look to regulators.
Alex harbours his own concerns when he finds terrorist websites open on his computer.
First Dates Ireland, 9.30pm, RTÉ2
Meet more people who are dining to meet each other as Mateo and co (below) welcome them to the restaurant.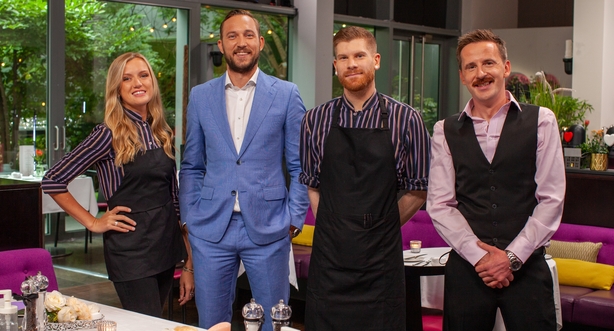 For starters there's insurance salesman Dolapo, who is 29 and from Dublin, is set up with 27-year-old Maria from Cork.
Also, nutrition student Aisling goes on a date with former footballer Conor, and 35-year-old Lain returns to the restaurant for the third time with some big news to share.
New or Returning Shows
Call the Midwife, 11.20pm, RTÉ One
Season 10 of this charming period drama opens on RTÉ One with controversial plans to introduce a private clinic to Nonnatus House.
The proposition leads to the first disagreement in 20 years between Sister Julienne, who sees the potential to generate income, and Dr Turner, who opposes private healthcare on principle.
Meanwhile, Shelagh feels caught in the middle of their conflict, while Trixie is delighted by the opportunity of working at the new clinic.
Extraordinary Escapes with Sandi Toksvig, 9.00pm, Channel 4
In Devon, Sandi Toksvig is joined by comedian Sarah Millican to explore a Scandi-inspired, stunning architectural retreat ingeniously built into a hillside and tucked away in a small wood.
In Lee Bay on Devon's north coast, the pair stay in a 16th-century mill house dramatically positioned on the water's edge that is full of both history and surprises.
Their final stop is Crowness Cleave where they enjoy a sublime and unusual tucked away private spa retreat before experiencing the ultimate form of relaxation - a gong bath.
Resident Alien, 9.00pm, Sky Max
Streaming on NOW
The space invader is back for a second season.
Alan Tudyk stars as Harry, the alien posing unconvincingly as a human doctor, stranded on Earth where he must confront the consequences of having failed his people's mission to destroy the human race.
On a new quest to protect the people of Earth, Harry struggles to hold on to his alien identity as his human emotions grow stronger by the day.
In an adventure that takes Harry and Asta all the way to New York City, Asta brings him into the arms of someone he can call family.
Back in Patience, Sheriff Mike and Deputy Liv find themselves closer to unravelling the mystery of Sam Hodges's murder.
New to Stream
Mo Gilligan: There's Mo to Life, Netflix
British stand-up comedian Mo Gilligan breaks down his days as a broke teenager, working in retail, relationship dynamics, annoying talk show producers and more in this special.
Movie
Annie Hall, 9.00pm, BBC Four
Here's a classic, Oscar-winning romantic comedy from 1977, directed by and starring Woody Allen, with Diane Keaton, Shelley Duvall, Paul Simon, Christopher Walken and Carol Kane.

Allen leads the cast as a neurotic and self-obsessed New York Jewish comedian who looks back on his affair with a scatterbrained singer, the eponymous Annie Hall, superbly played by Diane Keaton.
From their first encounter to the seemingly inevitable breakdown of communication, he tries to work out what went wrong. And it really is about the journey . . .
Ending Today
Laochra Gael, 9.30pm, TG4
This final episode tells the story of the rise and fall of Derry footballer Johnny McGurk.
Johnny will always be remembered in his home county as the man who kicked the winning point against Dublin, on the way to the first and only All Ireland win in Derry's history.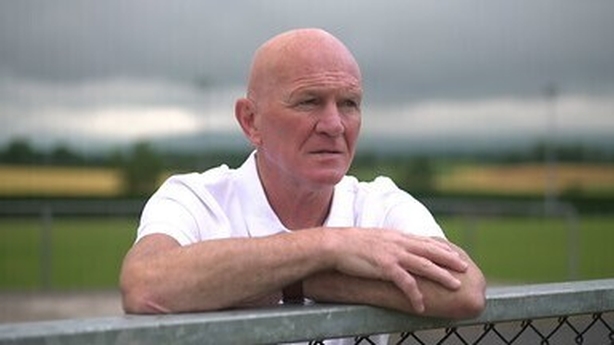 When he retired from playing, though, Johnny's life fell apart. In the grips of a gambling addiction, Johnny stole over £500,000 from his employers.
When he was found out, his marriage ended, he faced public shame and finally he was sent to prison.
Click here for TV listings