Louis Theroux's back with Forbidden America, there's massive coverage of Super Bowl LVI, Toni Collette stars in Dream Horse, and there's more from Dancing with the Stars, Chloe and Call the Midwife . . .
Pick of the Day
Louis Theroux's Forbidden America, 9.00pm, BBC Two
Documentary film-maker Louis Theroux returns to the US to explore the impact that the internet and social media has had on some of the most controversial corners of American society.
He begins by meeting the new influencers of the far-right who are promoting an ideology that is defiantly racist, misogynistic, homophobic and anti-Semitic, often packaging the most extreme views as 'irony'.
Theroux attempts to understand their recent surge in popularity and challenges the divisive rhetoric that is being streamed to millions of young viewers online.
Don't Miss
Super Bowl LVI, 7.00pm, Sky Sports Main Event & NFL
Streaming on NOW
What's often hyped up as the biggest show on Earth is back and Sky Sports will be there every step of the way, as the LA Rams and the Cincinnati Bengals clash at the 56th Super Bowl, live from the SoFi Stadium, California.
Expect all the razzle and dazzle that comes with this sporting event, including a half-time show featuring hip hop icons Dr Dre, Snoop Dogg, Eminem, Mary J Blige and Kendrick Lamar.
Dancing with the Stars, 6.35pm, RTÉ One
Jennifer Zamparelli and Nicky Byrne present as all of the celebrities – well, except the covid-struck Missy Keating - dedicate their dances to someone special in their lives, performing the routines to music that means something to them.
Brian Redmond, Loraine Barry and Arthur Gourounlian (below) judge the efforts and give their verdicts, but none of the couples are at risk of being eliminated. So, no pressure.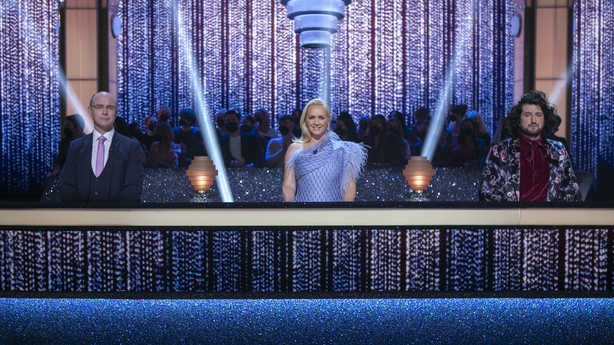 Call the Midwife, 8.00pm, BBC One
An unforeseen event leaves Nonnatus House facing its biggest threat yet.
Timothy returns home from university suffering from glandular fever, but is determined to resume his studies and resents his father's interference.
Meanwhile, Sister Hilda comes to the aid of an expectant mother suffering from a painful condition, and Sister Frances supports a teenage mother moving out of foster care and living alone for the first time.
Chloe, 9.00pm, BBC One
As this identity drama continues, Becky begins investigating the secrets which Chloe kept from Elliot, Livia and the rest of her friends.
But an unexpected run-in with Richard leads to a painful conclusion for her when she later finds him unconscious at home.
He recovers in hospital, but on regaining consciousness, reveals that he knows about her affair with Elliot - a revelation that drives a wedge between her and Livia.
New or Returning Shows
Northern Irish Love Stories, 7.00pm, BBC One
Couples talk about their love stories and how dating has changed over the years, as well as reflecting on famous romantic scenes from TV and film over the years.
Among the people featured are a young couple finding love abroad, a widow remembering her beloved husband of 60 years, and a same-sex couple sharing their fertility journey.
Wonders of the Celtic Deep, 8.00pm, BBC Two
Sian Phillips narrates a documentary about the wildlife that can be found along the coastline of Wales.
The series begins by following Atlantic grey seals through the year, from courtship to pregnancy and birth.
The film also witnesses a pair of guillemots bringing up their single youngster on a narrow rock shelf and takes viewers into the world of bottlenose dolphins of Cardigan Bay.
The Most Beautiful Boy in the World, 9.00pm, BBC Four
Here's a quirky documentary that's well worth a look.
It explores the life of Björn Andresen, who was propelled to stardom at just 15 with a role in 1971 movie Death in Venice, before becoming a pop star in Japan.
He looks back on his experience 50 years later, as well as his subsequent struggles with addiction, self-esteem issues and his feelings regarding the powerful men who shaped his life.
Subtitle alert as this is in English, French, Italian, Japanese and Swedish.
New to Stream
Dream Horse, Sky Cinema & NOW
This is the inspiring true story of Dream Alliance, an unlikely race horse bred by small town bartender, Jan Vokes (played by Toni Collette).
With very little money and no experience, Jan convinces her neighbours to chip in their meagre earnings to help raise Dream and compete with the racing elites.
Their investment pays off as Dream rises through the ranks and becomes a beacon of hope in their struggling community.
Ending Today
Smother, 9.30pm, RTÉ One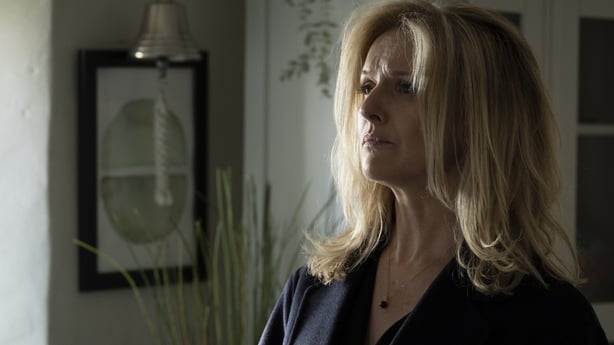 The second season of this thriller, starring Dervla Kirwan (above), comes to a close.
Val is determined to confront Alanna once and for all, but her investigation twists once more toward a surprising and dark conclusion.
Too late she realises that a far more dangerous threat is brewing much closer to home.
Click here for TV listings