There's the Late Late Show Valentine's special, Adele is among the guests on The Graham Norton Show, and new stuff includes The Stone Roses: Live in Blackpool and Inventing Anna . . .
Pick of the Day
The Late Late Show, 9.35pm, RTÉ One
Next Monday is Saint Valentine's Day, so The Late Late Show is dedicating tonight's show to love.
Speaking about what is sure to be a night of fun and frolics host Ryan Tubridy is anticipating a night where romance rules supreme.
"It has got to be one of the sure signs that things are going back to normal," he says, "when The Late Late Show invites the most loved-up couples and single people of Ireland to the studio in the name of love."
Don't Miss
The Graham Norton Show, 11.05pm, BBC One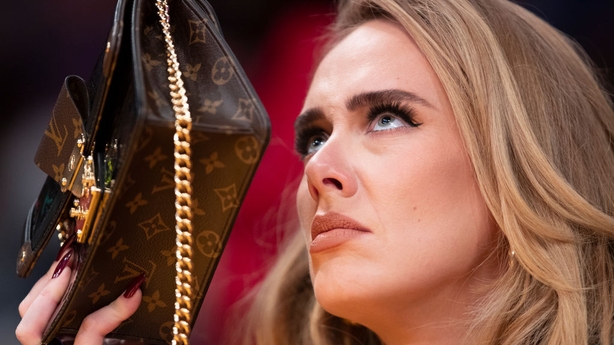 Graham's joined by global singing superstar Adele (above), who discusses her life, career and recent difficulties with staging a run of live shows in Las Vegas.
Meanwhile, Oscar-winners Helen Mirren and Jim Broadbent chat to him about starring together in the comedy crime drama The Duke.
Golda Rosheuvel, who plays Queen Charlotte in hit Netflix period drama romp Bridgerton, also guests.
Plus, singer-songwriter George Ezra performs his new single Anyone for You.
New or Returning Shows
The Stone Roses: Live in Blackpool, 9.00pm, Sky Arts
Streaming on NOW
Here's something that should get a lot of 40 and 50-something music fans excited. Especially fellas with a certain kind of strut.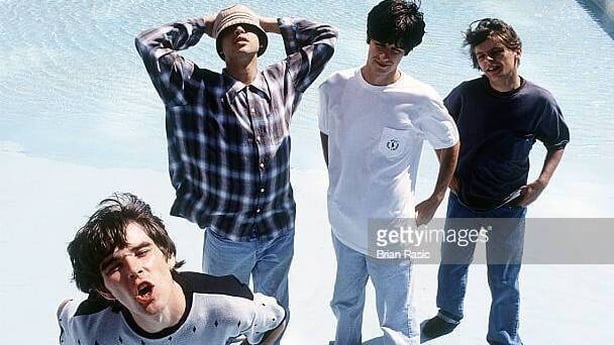 Recorded at the Empress Ballroom, Blackpool in 1989, this live performance from Manchester indie pioneers The Stone Roses captures the band shortly after the release of their eponymous breakthrough debut album.
Featuring performances of hits such as I Wanna Be Adored, She Bangs the Drums, Made of Stone and I am the Resurrection, this concert arguably captures the band at their most iconic.
Dating No Filter, 10.00pm, Sky Max
Streaming on NOW
Just in time for Valentine's Day, the non-scripted Sky Original dating show returns for a second season.
Here's where some of the UK's top comedians provide unfiltered commentary as hopeful singletons venture out on blind dates.
Lloyd and Daisie are the first singletons this time around to take a punt - quite literally - as they try their hand at punting on a river date.
Then it's the turn of Martin and Josh, who will attempt to showcase their best sides as they take on a cake baking class.
Looking on and casting judgement will be the comedy pairings of Asim Chaudhry and Sukh Olija, London Hughes and Verona Rose, Emily Atack and Joel Dommett, and Josh Jones and Jayde Adam.
New to Stream
Inventing Anna, Netflix
This is a very watchable series from the seemingly unstoppable Shonda Rhimes, in a tale based on the true story of a con woman who posed in posh New York circles as a German heiress.
The show is pitched at such a daft level, it makes How To Get Away With Murder look like a po-faced PBS documentary. Then again, maybe rich Manhattanites really are incredibly shallow and stupid.
A journalist with a lot to prove investigates the case of Anna Delvey, the Instagram-legendary German heiress who stole the hearts of New York's social scene - and stole their money as well.
But is Anna New York's biggest con woman or is she simply the new portrait of the American dream?
Anna and the reporter form a dark, funny love-hate bond as Anna awaits trial and the reporter fights against the clock to answer the biggest question in NYC: who is Anna Delvey?
The series is inspired by the New York Magazine article How Anna Delvey Tricked New York's Party People by Jessica Pressler.
Rooney, Amazon Prime Video
Yet another football documentary, this one looks at the current Derby County boss and former Everton and then Manchester United star, Wayne Rooney.
It's not just a look at his impressive career in football, as it also includes his humble Merseyside beginnings and his, eh, rather colourful private life.
Love is Blind, Netflix
The ultimate 'guilty pleasure' dating show is back for a second season. This thing is toxic.
A new journey begins for a group of singles who are seeking transformative love - sight unseen. Who will find romance and who will come face to face with heartbreak?
Big Bug, Netflix
This looks fantastic!
Android chefs. Drone security. Robot overlords. The future looks bright until the cracks show and the AI uprising begins in this sci-fi comedy from Jean-Pierre Jeunet, his first film in a decade.
This should be fun, as I've seen it described as Tim Burton directing The Terminator.
I Want You Back, Amazon Prime Video
This film, starring Charlie Day, Jenny Slate and Scott Eastwood, looks like a very enjoyable rom-com.
I Want You Back follows the story of newly dumped thirty-somethings Peter and Emma who team up to sabotage their exes' new relationships and win them back for good.
Sounds Like Strangers on a Train with love rather than malevolence.
Space Jam: A New Legacy, Sky Cinema & NOW
In this sequel, basketball icon LeBron James and his young son Dom become trapped in a digital space by a rogue AI.
LeBron must get them home safe by leading Bugs, Lola Bunny and the Looney Tunes gang to victory over the AI's digitised champions on the basketball court.
Click here for TV listings