The latest edition of the Dancing with the Stars Podcast has been released featuring a shock admission from one of the judges.
Presenter Lottie Ryan gives the full lowdown on Dedicated Dance Week including details of this weekend's surprise twist, which will see one couple win a free pass through to Week 8 of the competition, avoiding the first dreaded dance-off.
Elsewhere, judge Brian Redmond shocks Lottie by admitting that he regrets not giving her a 10 for her 'Dora' performance during her time on the show.
He explains: "On this podcast I will admit that I regret not giving you a 10... that's only the second time ever on the history of Dancing with the Stars I've admitted that something could have been a little bit higher."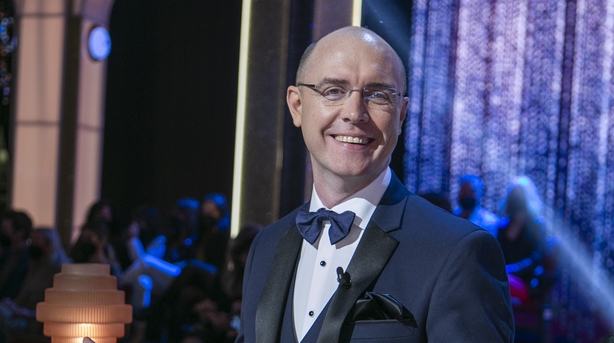 In the training room, Lottie catches up with Matthew McNabb, Erica Cody and Nicolas Roche to find out how their preparations for their dedicated dances are going.
Matthew reveals he'll be dancing Contemporary Ballroom, in memory of his best friend who died, saying: "I'm going to focus on expressions. I'm going to really try and embrace it. This is a really emotional dance for me..."
Erica reveals she's been enjoying being in training for her Tango. "It's very powerful, very empowering. I feel like I could conquer when I do the Tango", she says.
And Nicolas says he's working hard on his Quickstep, sharing: "You have to be quick on your toes. It's good fun and the music is very dynamic so I hope I can pull it off."
The Dancing with the Stars Official Podcast is available on RTÉ.ie/podcasts, Spotify or Apple Podcasts.
Dancing with the Stars continues on Sunday at 6.30pm on RTÉ One.