Outlander and Belfast star Caitriona Balfe will present the Wilde Card Award at the Oscar Wilde Awards in LA as the annual event makes a move to a new venue.
The US-Ireland Alliance's annual awards, which will this year be held on March 24, will relocate its usual home at Bad Robot to the Ebell in Los Angeles.
Trina Vargo, president of the US-Ireland Alliance said, "Our event is normally held at J.J. Abrams and Katie McGrath's Bad Robot, and we were hoping that would be the case this year.
"But, due to the continuing uncertainty around COVID, and therefore the need to be in a larger space than usual in case social distancing is still required, J.J., Katie and I agreed to play it safe this year. J.J. will emcee at the Ebell."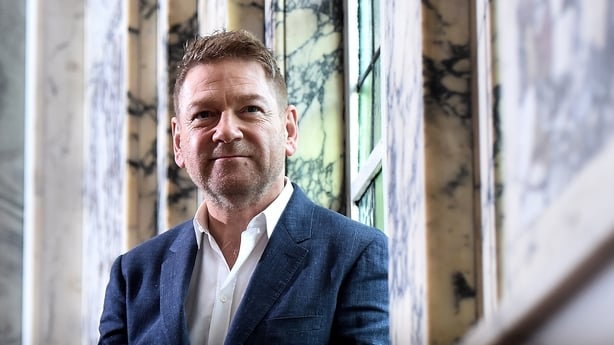 The event was held at the Ebell from 2006 until 2011, at which time it moved to Bad Robot.
Balfe will be on hand to present the Wilde Card Award to up-and-coming Irish actor and star of Arracht and Foscadh, Dónall Ó Héalai.
The actress, a previous recipient of an Oscar Wilde Award, currently stars opposite Jamie Dornan, Judi Dench, Ciarán Hinds and Jude Hill in the Kenneth Branagh directed film Belfast.
She also stars in the wildly popular Starz series Outlander.
Also being honoured this year are Jamie Dornan, Branagh, and Adam McKay.
Loah & Bantum, and Cork band True Tides will perform on the night.