There's a documentary about Janet Jackson, Martin Freeman continues to impress in The Responder, and new shows include The Great Cookbook Challenge With Jamie Oliver . . .
Pick of the Day
Janet Jackson, 9.00pm, Sky Documentaries
Streaming on NOW
This documentary promises to be an intimate portrait of Janet Jackson, in which the superstar herself speaks candidly about her early years, career and the defining moments of her life.
Highlighted in the trailer are interview segments from stars like Missy Elliott, Mariah Carey, Teyana Taylor, and Janelle Monae.
The documentary is filled with never-before-seen footage from both Janet's personal and professional life.
She will discuss the 2004 Super Bowl scandal, which featured the infamous "wardrobe malfunction" while performing with Justin Timberlake, and will also get in-depth about her relationship with her deceased older brother, Michael.
Don't Miss
The Responder, 9.00pm, BBC One
Martin Freeman's knocking it out of the park in this gritty cop drama.
After talking to his therapist, Chris makes the decision to do the right thing and plans to hand the drugs in, until Carl makes him an offer he can't refuse.
Rachel strikes a deal with Mullen, but is conflicted when Chris opens up to her, and they both discover they have some common ground.
Meanwhile, Carl and Jodie are forced to consider leaving town to escape from a gang they owe money to.
The Sisters Brothers, 9.30pm, TG4
Quirky Western, starring John C Reilly, Joaquin Phoenix, Jake Gyllenhaal, Riz Ahmed and Rutger Hauer in one of his final film roles.
In the American West during the 1850s, gunfighter brothers Eli and Charlie Sisters are employed by a rich businessman, known as the Commodore.
He hires them to kill Hermann Warm, who eventually reveals that he is en route to find gold using a chemical formula of his own invention.
The Bay, 9.00pm, Virgin Media One
An obstreperous suspect causes difficulties for the team, until Jenn identifies a key witness who is able to unlock the answers they need.
Meanwhile for Manning, juggling work and his complicated family situation proves challenging.
Later, a frustrating turn in the case causes tensions to rise within the community, leading to an unexpected altercation.
Arena: Desert Island Discs, 10.20pm, BBC Four
Here's a curiosity from 1982: a documentary marking the 40th anniversary of BBC radio's much-loved Desert Island discs.
The long-running show was created and hosted by Roy Plomley, and this special includes contributions from the likes of Paul McCartney, Frankie Howerd, Trevor Brooking, JK Galbraith, Russell Harty and Arthur Askey.
New or Returning Shows
The Great Cookbook Challenge With Jamie Oliver, 8.00pm, Channel 4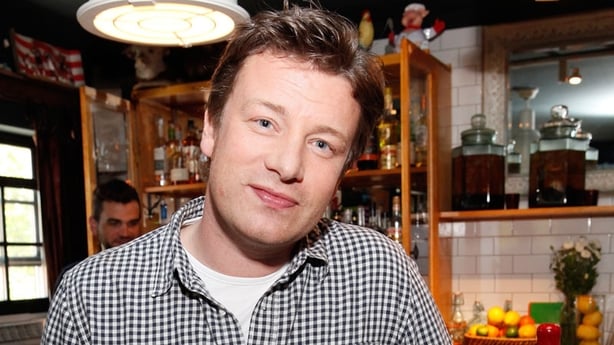 Jamie Oliver (above) leads the quest to find the next big name in cookery, as foodies from all walks of life pitch compete for the chance to publish their own cookbook.
The contestants must pitch their ideas and serve their signature dishes to Louise Moore, MD of Penguin Michael Joseph, food critic Jimi Famurewa and cookbook author Georgina Hayden, with the eventual winner being awarded their very own publishing deal.
The first six cooks nervously await their turn to prepare a dish that best explains the concept and appeal of their potential book idea.
CrimeCall, 9.35pm, RTÉ One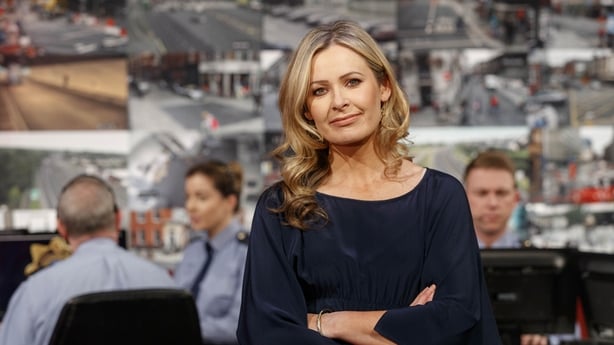 Sharon Ní Bheoláin presents the monthly series that appeals for help from the public in solving crimes, featuring reconstructions, CCTV footage, news features and a panel of police advisers taking calls.
Race and Medical Experiments: What's the Truth? 10.00pm, Channel 4
Seyi Rhodes discovers the history behind vaccine hesitancy among racial minorities, revealing stories of racially charged experiments contributing to a mistrust of medical science.
The programme examines the ongoing legacy of the Tuskegee study in Alabama, when African-American men suffering from syphilis were merely observed rather than treated.
Andre Rieu: The Vrijithof, 9.00pm, Sky Arts
Streaming on NOW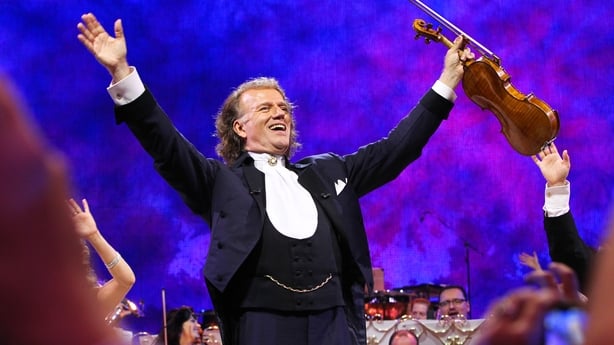 Legendary violinist André Rieu celebrates 15 glorious years performing on the big square in the very heart of Maastricht, the Vrijthof.
Fans of the hugely popular musician can join the party and enjoy the blend of waltzes, classical music, operetta and musicals.
Secrets of the Viking Stone, 10.00pm, Sky History
Streaming on NOW
Were Norsemen the first Europeans to explore the Minnesota-Great Lakes and surrounding area more than a century before Christopher Columbus?
Some scholars and fervent theorists believe so and are ready to fortify their beliefs with proof.
In this all-new series, actor Peter Stormare (Fargo) and history enthusiast Elroy Balgaard set out to solve the mystery of the famed Kensington Runestone.
It's an artifact that, if proven authentic, could rewrite the history of North America.
Click here for TV listings