It's all happening in Soap Land! Get the lowdown on what your favourite characters are up to this week...
FAIR CITY
All eyes are on Zak this week as tensions reach fever pitch ahead of his sentencing hearing. A prison friend turns up with bad news; Zak and Carol go to war and terrifying texts start appearing on Zak's phone. Will he flee Carrigstown?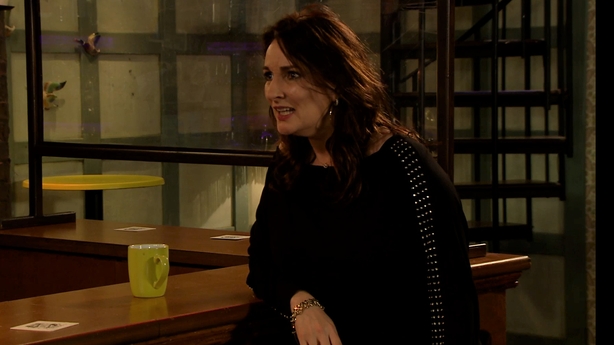 It's one step forward, two steps back for Orla's proposed move with Paul. But who is having second thoughts - and why?
Elsewhere, Erica says she won't tell Doug about the pregnancy and her mother Teri is dumped by her partner. Erica reckons that this means there's trouble ahead. Will she be proven right?
EASTENDERS
It's a tumultuous week for Harvey as he visits Aaron in prison and faces the wrath of Albert Square residents over his son's involvement in the far-right group. Harvey reaches two big decisions - but will he go through with both of them?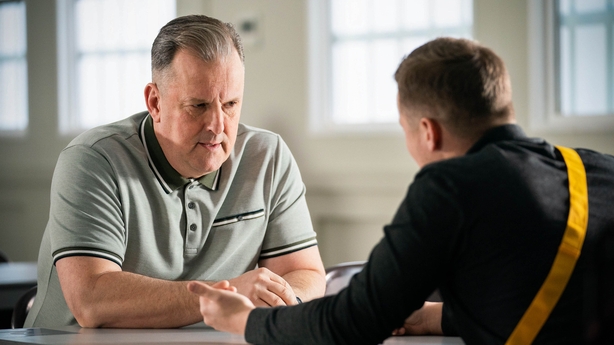 There's a proposal when Peter gets down on bended knee to Dana. Kathy and Peter are furious - expect more ructions.
Chelsea faces more questions from Gray about Whitney and brushes off an offer of help from a nurse who remembers the late Chantelle. What now for Chelsea and her baby?
ROS NA RÚN
Get ready for more Sonny and Tadhg ructions! Tadhg discovers that Sonny really is his cousin, but when Sonny applies for planning permission on the land, any prospects of bridge-building appear doomed.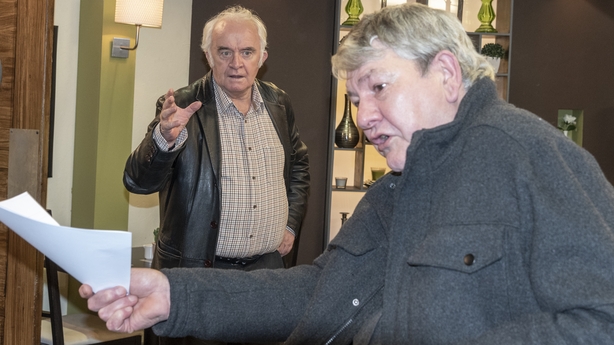 Over at the B&B, it's getting near boiling point between Máire and Laoise. Will Laoise hang in there or will she soon be looking for a new job?
But the biggest drama this week involves Rónán. Hoping to earn some extra cash, he goes to deliver Charlie's food order. When he arrives at the house, money becomes the least of his worries...
EMMERDALE
Rhona's chilled to the bone when a man turns up saying Pierce has sent him. He gives her a letter but Vanessa encourages her to bin it. She's later irked to see Rhona hasn't. Rhona reads the letter and tells Vanessa Pierce is dying and wants help finding his son. The next day Vanessa is terrified Pierce is trying to lure her in - but despite Vanessa's strength of feeling not to pursue this, Rhona makes the decision to help him.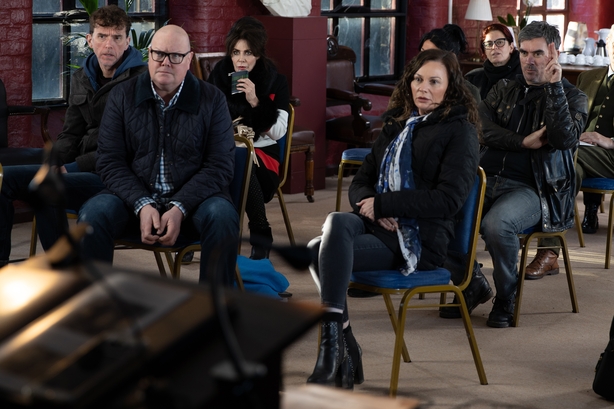 When Kim's a little unenthusiastic about Dawn's wedding date news, Will emboldens her to find something that will put the spring in her step again. Harriet is moved Dawn wants her to be her maid of honour, but they still need a venue. Soon Dawn's thrilled when Kim offers Home Farm. But Dawn's excitement is halted by the return of her ex Alex who pleads with her to let him explain his previous actions but what else does he want?
On the day of the Woolpack auction there is tension from the Emmerdale villagers as the auctioneer prepares to start. Just as the auctioneer is ready to sell the Woolpack to the highest bid, Cain shoots his hand up and bids. It's tense for Moira who is soon relieved when Cain is outbid by an online bidder. Later, with the pub sold to a mystery online bidder...
CORONATION STREET
This week on the Street Max manages to get his hands on Daniel's keys. Max lets himself into Daniel's flat and sets about smashing the place up, accidentally breaking a clay imprint of Sinead's, Daniel's and Bertie's hands. Daniel returns home to discover his flat trashed with Max emerging from the bedroom.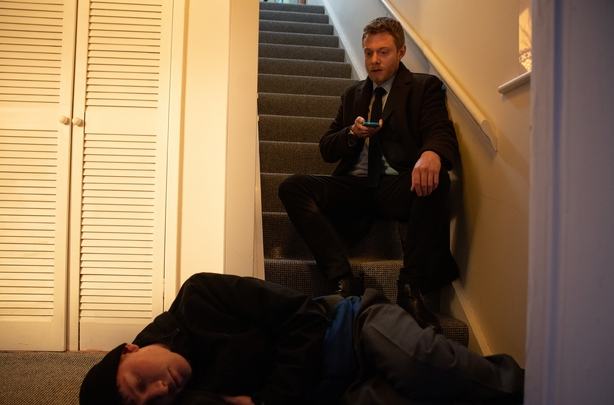 When Daniel discovers the broken clay imprint, he shoves Max out of the door. Max trips and tumbles down the stairs. Daniel stares at Max's seemingly lifeless body and calls an ambulance, will he be okay?
Meanwhile Beth overhears Faye enquiring about a job at the factory for Craig. She's shocked to learn that he's resigned from the police force and later confronts Craig, demanding to know why he's quitting. Craig assures Faye that leaving the police force was his choice and he'll talk to Sarah about the job in packing tomorrow.