There's a documentary about the Allied Forces' Auschwitz dilemma, more from How to Be Good with Money and The Dog House, while Frayed returns for a second season . . .
Pick of the Day
1944: Should We Bomb Auschwitz? 7.30pm, Sky History
Streaming on NOW
January 27 marks the anniversary of the liberation of Auschwitz-Birkenau, the largest of all the Nazi death camps.
Across the world, today is also marked as Holocaust Memorial Day and this is one of several TV programmes marking the event.
In April 1944, two Jewish prisoners miraculously escaped from Auschwitz.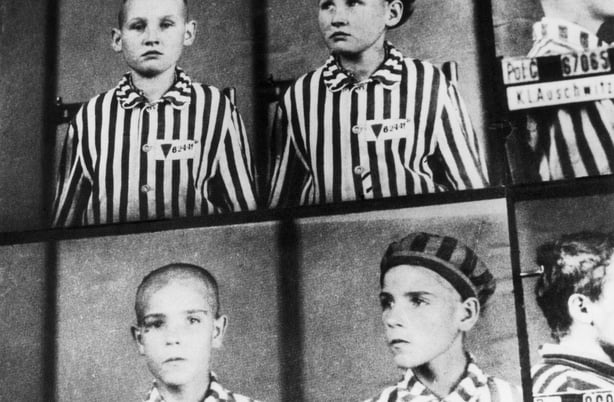 When they recounted what they had left behind, their harrowing testimony revealed the true horror of the Holocaust to the outside world for the first time.
The forensic detail they presented raised one of the greatest moral questions of the 20th century to the Allied Forces, whether or not they should bomb Auschwitz.
This moral dilemma created many hard questions faced by the Allies and the Jewish Agency.
Don't Miss
How to Be Good with Money, 8.30pm, RTÉ One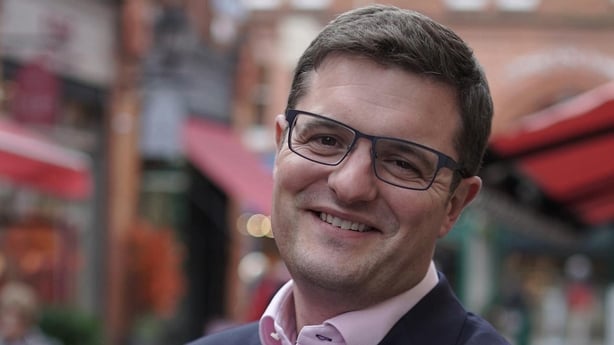 This week, Eoin McGee (above) gives advice to a couple working as software developers who want to achieve their goals of buying a home and starting a business, while protecting their financial security.
The Dog House, 8.00pm, Channel 4
Nine-year-old Kiya is given the best job ever - choosing a new furry friend out of a litter of three tiny cockapoos.
Meanwhile, Wingnut the chihuahua has to prove to 16-year-old Jacob that chihuahuas are indeed cool and overexcited Yorkie Bam Bam needs to chill out if he's going to go home with Hannah.
First Dates Ireland, 9.30pm, RTÉ2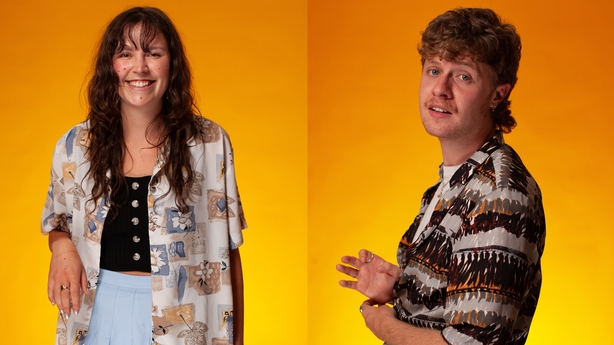 Rob from Dublin meets Abby (above) from Wollongong in Australia, and affable Dublin taxi driver Alan attempts to pick up confident self-made woman Pauline from Cavan.
Elsewhere, Jamie from Cork shares his dubious collection of tattoos in a moment of Zen with chilled-out nurse Tara from Limerick.
Rancho Notorious, 8.00pm, BBC Four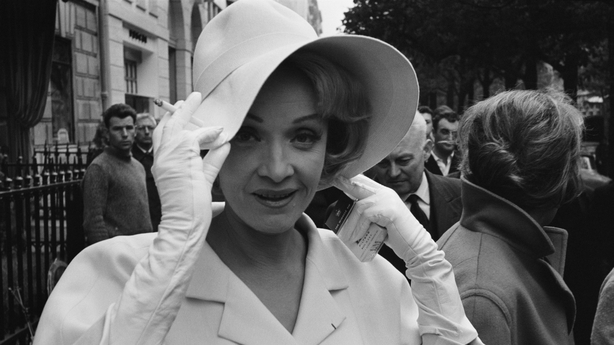 A bit of a curio, this, as it's a rare screening of an even rarer Western directed by the legendary Fritz Lang and starring the even more legendary Marlene Dietrich (above).
A tough cowboy seeks revenge on the gang responsible for murdering his fiancee during a robbery, and trails the culprits to a remote horse ranch and criminal hideout.
That's run by a sultry saloon singer. Have a guess who plays that role?
Laochra Gael, 9.30pm, TG4
Here's the story of one of the greatest players in the history of ladies gaelic football, Sue Ramsbottom.
A child prodigy, she played senior football at just 12 years of age. Which is pretty unbelievable.
Sue suffered heartbreak on the field time and time again, but in 2001 she finally fulfilled her dream of winning an All Ireland medal.
After over twenty years at the top of her sport and a military career across the world, Sue, with her two daughters, is now back in her beloved Laois.
New or Returning Shows
Survivors: Portraits of the Holocaust, 9.00pm, BBC Two

The Beeb's Holocaust Memorial Day coverage sees cameras follow a project spearheaded by The Prince of Wales as he commissions seven leading artists to paint seven survivors of the Holocaust.
Audiences hear testimonies of the remarkable men and women who were children when they witnessed one of the greatest atrocities in human history, and meet the artists as they grapple with their paintings.
The finished portraits, destined for the Royal Collection, will be unveiled at the Queen's Gallery Buckingham Palace.
Frayed, 10.00pm, Sky Max
Streaming on NOW
As the dramedy resumes, having escaped from her native Australia, Sammy's (Sarah Kendall) situation is barely improved.
Now living in a tiny London flat while frantically trying to prove that her lawyer (Robert Webb) has stolen her house, she's barely able to make ends meet working as a secretary in a muffler repair shop.
Season two finds Sammy desperate to find a way to reclaim her opulent London life, while keeping her kids far away from Australia, hiding the truth about what happened to their neighbour.
New to Stream
Framed! A Sicilian Murder Mystery, Netflix
After two hapless TV technicians stumble upon a murder scene, every step they take to avoid becoming suspects lands them in deeper trouble.
Ending Today
Anne, 9.00pm, Virgin Media One
Here's the fourth and concluding part of the fact-based drama, starring Maxine Peake, based around the Hillsborough Disaster.
A new panel is created to re-examine Hillsborough, and Anne and the other families hope this means they will finally get the truth after 23 years of searching.
Click here for TV listings