Paul Giamatti's back with a new run of Billions, Neven Maguire heads to Dublin's Howth, there's Storyville: Final Account about Third Reich survivors, and all the latest from Katy Price's Mucky Mansion . . .
Pick of the Day
Billions, 9.00pm, Sky Atlantic
Streaming on NOW
I can't believe this so-so show has made it to a sixth season – especially since the departure of Damian Lewis. But here we are.
As Mike Prince (Corey Stoll) takes his place on the Axe Capital throne, he's determined to change the game – and new money means no mercy.
Meanwhile, Chuck Rhoades (Paul Giamatti) is convinced no one should have that much wealth or that much power.
With Prince firmly in Chuck's crosshairs, forces will be rallied and scores will be settled. And as all the players seek out new alliances, only one thing's for certain… wealth means war.
Don't Miss
Neven's Food Trails, 8.30pm, RTÉ One
Neven Maguire heads to Howth in Dublin, meeting local guide Mark McHale, who specialises in craft beer and seafood walking tours of the picturesque fishing port.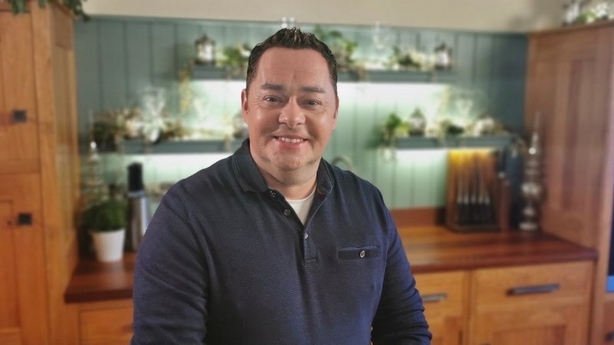 They then head to the Bloody Stream restaurant, where they are treated to a seafood platter full of fish freshly landed from the harbour that just around the corner.
The grub served up includes Dublin Bay prawns, crab claws, calamari and fishcakes made with smoked coley, smoked salmon and white fish.
The Repair Shop, 8.00pm, BBC One
Furniture restorer Sonnaz Nooranvary is given the opportunity to work on an iconic piece of 1960s Danish design known as an 'egg chair'.
Meanwhile, mechanics expert Steve Fletcher is fascinated by the arrival of a Victorian electrostatic generator, made by the owner's great-grandfather but sadly no longer working.
Master hatter Jayesh Vaghela restores a hat worn by a sailor who served in the Second World War, while Tim Gunn and Dom Chinea team up to work on an extraordinary bicycle.
New or Returning Shows
Katy Price's Mucky Mansion, 9.00pm, Channel 4
The former model and her relatives try to renovate her home, which sprawls across a huge 10 acres and has fallen into disrepair over the years.
Katie tries to put her bad memories and the traumatic events that have taken place there in a bid to create a 'happy home and sanctuary' for herself and her family.
She begins by designing a new kitchen - the hub of the house - and creating a jungle-themed bedroom for her youngest son.
Storyville: Final Account, 10.00pm, BBC Four
Ahead of tomorrow's Holocaust Memorial Day, here's a portrait of the last living generation of everyday people to participate in the Third Reich.
Men and women ranging from former SS officers to children who grew up in Hitler's Germany speak for the first time about their memories and perceptions of some of the greatest crimes in human history.
Jay Blades: Learning to Read at 51, 9.00pm, BBC One
The Repair Shop presenter Jay Blades has always struggled to read.
Now he has decided it's time to learn.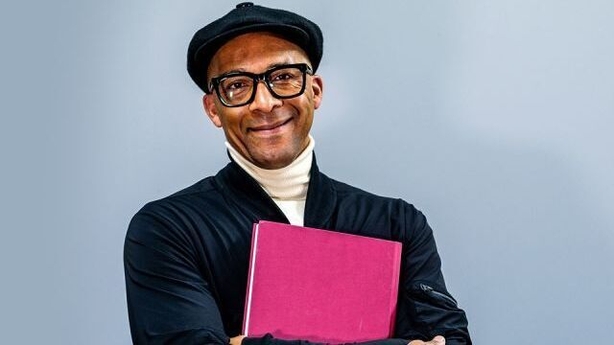 As Jay commits to six months of learning using a system developed for use in prisons, he also reveals how he has been shaped by having the reading age of an 11-year-old.
He also shows how he manages his upholstery business and his presenting duties without the written word.
New to Stream
Simeone: Living Match By Match, Amazon Prime Video
Here's a six-episode series that takes a look at the life, work and miracles of Atlético Madrid manager and former Argentina international Diego Simeone.
The title derives from a famous saying that the manager uttered over and over again during his side's run to the 2020-21 LaLiga title: 'Partido a partido' - match by match.
The Sinner: Season 4: Percy, Netflix
The Golden Globe-nominated thriller series returns for a new season, expected to also be its last.
Bill Pullman once again reprised his role as Harry Ambrose, the police detective, investigating a brand new case.
He's recruited while on a retreat to a small island with Sonya (played by Jessica Hecht) where a tragedy has occurred with the daughter of a prominent island figure.
Ending Today
Iontais na bhFarraigí Ceilteacha, 9.30pm, TG4
This episode encounter a group of fin whales - at twenty-five meters long, these majestic submarine-shaped creatures are the planet's second largest animals.
Joining them to hunt sardines are two-meter-long blue-finned tuna.
These sensational super hunters have only recently returned to the Celtic Deep.
Stacey Dooley: Stalkers, 11.15pm, BBC One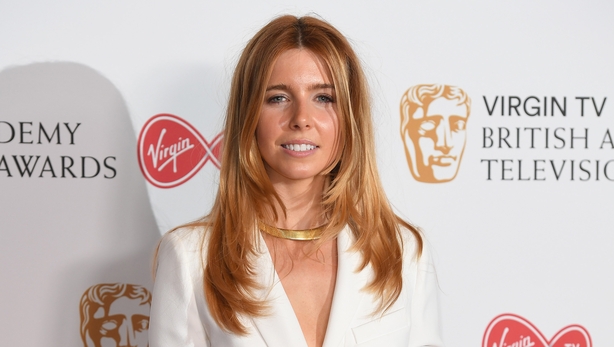 In the second of two documentaries, Stacey Dooley focuses on stranger stalking, with cases including an obsessed fan and a man fixated with a girl half his age.
She also joins a police unit focused on the crime, and asks whether prison or therapy is the most effective solution.
Click here for TV listings