New HBO period drama The Gilded Age arrives, there's Branagh: Bringing Belfast Home, The Decade the Rich Won, Snowpiercer is back, and Pen15 comes to an end . . .
Pick of the Day
The Gilded Age, 9.00pm, Sky Atlantic
Streaming on NOW
Christine Baranski, Cynthia Nixon and Carrie Coon are three excellent reasons for checking out this new period drama from HBO.
The American Gilded Age was a period of immense economic change, of great conflict between the old ways and brand new systems, and of huge fortunes made and lost.
Against the backdrop of this transformation, this story begins in 1882 with young Marian Brook (Louisa Jacobson) moving from rural Pennsylvania to New York City after the death of her father.
She goes to live with her thoroughly old money aunts Agnes van Rhijn (Christine Baranski) and Ada Brook (Cynthia Nixon).
Marian becomes enmeshed in a social war between one aunt – who comes from old money - and her stupendously rich neighbours, a ruthless railroad tycoon and his ambitious wife, George (Morgan Spector) and Bertha Russell (Carrie Coon).
Exposed to a world on the brink of the modern age, will Marian follow the established rules of society, or forge her own path?
Don't Miss
Branagh: Bringing Belfast Home, 10.35pm, BBC One
The recently-released film Belfast sees Kenneth Branagh return to the city of his childhood.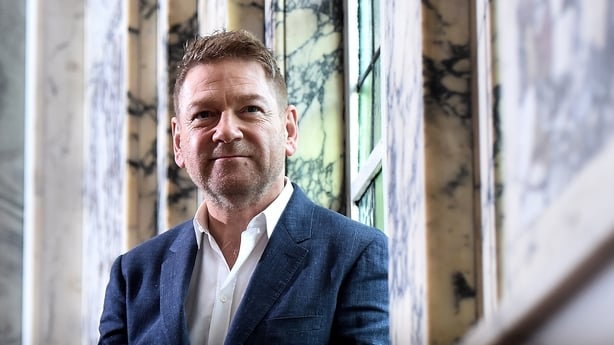 It's an autobiographical exploration of the value of family life in the face of the gathering storm that became the Troubles - one which led to him leaving the city.
Here he talks at length about his new film - what drove him to write it, working with the actors and even his refusal to water down the Belfast accent for international distribution.
He also discusses his own childhood experiences of being caught up in rioting as both bystander and participant, his parents' zest for life and how leaving the city left a deep mark on him.
The Style Counsellors, 8.30pm, RTÉ One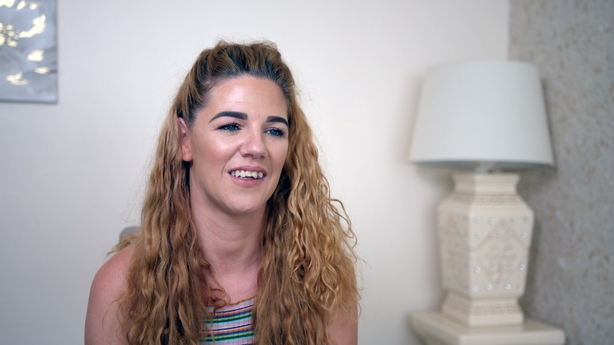 This week, Suzanne Jackson gives Dubliner Joanne McCann a makeover, with her sister Roslyn saying the busy dance teacher and mother of three deserves to be pampered for a change.
Joanne McCann is from Summerhill in Dublin, and mother to three daughters and spends most of her time and money on her girls - which doesn't leave much left over to treat herself.
Her sister, Roslyn nominated Joanne for a makeover, saying she deserves to be pampered for a change.
Joanne was a champion disco dancer in her youth and now loves teaches dancing to the local kids.
Over the last few years she stopped socialising with her friends, as she didn't have time to meet them but she knows this needs to change.
She wants an outfit she can throw on for a great night out.
The Responder, 9.00pm, BBC One
It's the second episode of the cop drama starring Martin Freeman as Chris Carson, a police response officer who has mental and work struggles.
As the story continues, Chris must juggle his new nightshift partner Rachel while tracking down Casey after Chris threatens his family.
Meanwhile, Casey puts her trust in a friend to hide her from Carl.
Crash Scene Investigates, 9.00pm, Virgin Media One
This week's case involves recently-married truck driver James, who died in Tipperary when another driver failed to notice a van stopped in the road making a right turn, swerving into traffic at speed in slippery conditions and colliding head-on.
New or Returning Shows
The Decade the Rich Won, 9.00pm, BBC Two
We all know what happened here in Ireland with the bank bailout. Here's what happened across the Irish Sea.
The UK government and the Bank of England took drastic action to save the UK economy in the aftermath of the 2008 financial crisis.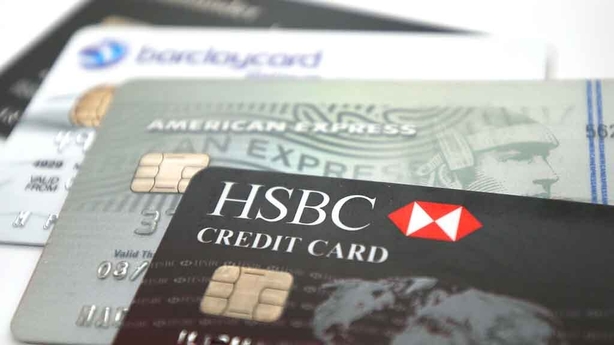 In this documentary, insiders from the world of finance tell viewers how decisions made to solve the crisis allowed them to 'make out like bandits.'
From bailing out the banks to pursuing a faster, deeper austerity than any other country, Britain's policymakers shatter the status quo in a desperate bid to save the economy.
With first-hand accounts from key players, this two-part series takes a trip inside the room when the big decisions were made.
Kings of the Wood, 9.00pm, Quest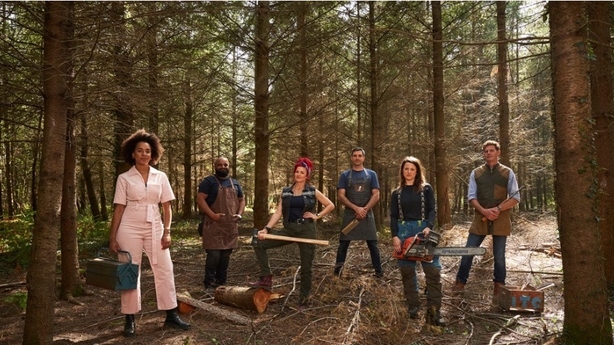 This new woodwork series comes from the people behind BBC One's feelgood hit The Repair Shop.
An elite gang of master carpenters come together in their workshops, located deep in the woods, to build extraordinary, functional items for people in need.
In the opening episode, Alex is tasked with creating a bench for a selfless midwife, Robin works on a surfboard coffee table, and Ella builds an aviation-themed garden planter.
New to Stream
Snowpiercer: Season 3
The series based on the (superb) film returns for a third run.
Six months later, Layton continues to search the globe for livable conditions while Wilford - fueled by fury and revenge - remains in hot pursuit.
Episodes drop weekly. Which is nice for those of us who want to avoid the FOMO mob devouring the lot before lunch and telling the world about it.
Neymar: The Perfect Chaos, Netflix
Beloved worldwide but also a lightning rod for critics, PSG's Brazilian superstar Neymar shares the highs and lows of his personal life and brilliant football career.
Ending Today
Pen15, 9.00pm, Sky Comedy
It's the last-ever episode of the endearingly awkward, super-cringey noughties-set comedy.
After finding themselves very far away from where they began, all Anna and Maya want is to go back home.
Click here for TV listings