The latest episode of the DWTS Official Podcast is out as Cathy Kelly reflects on being the first eliminated contestant.
The best-selling author speaks about how she had hoped she could have remained on the show longer.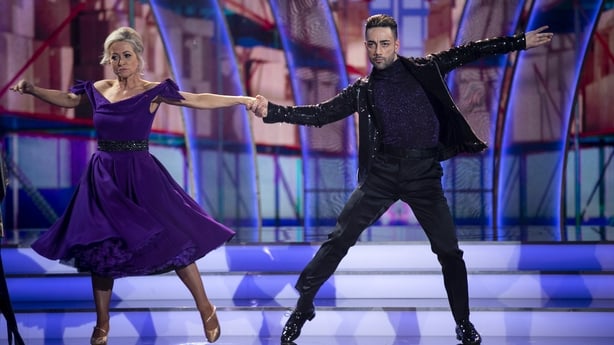 "I didn't think I'd go that quickly," she admits. "This is TV. You know, 55-year-old ladies do not win dancing competitions!"
Erica-Cody reveals she is feeling the pressure of dancing live on television.
"It's definitely the most nerve-wracking thing I think I've ever done in my life," she says.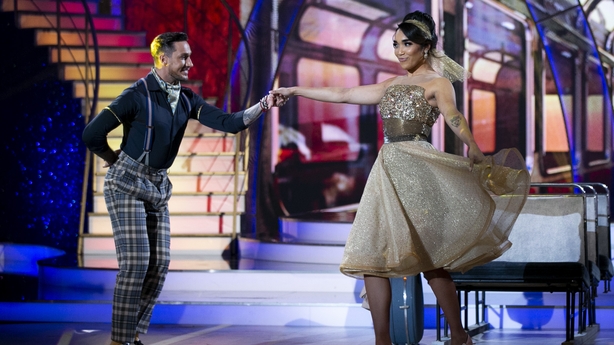 Ellen Keane reveals she was satisfied her Cha Cha Cha brought out a new confidence for her.
"We just wanted to go have fun and show the judges another side of me and show the public another side of me," she says.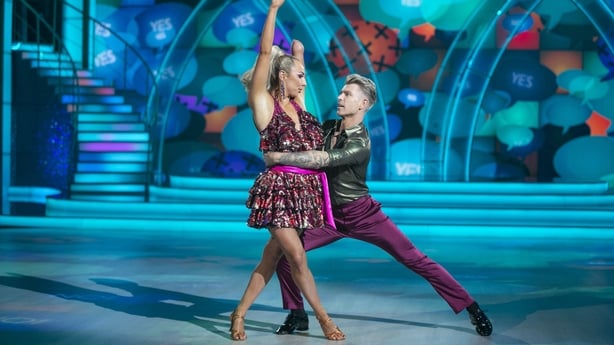 Also on the programme, Lottie Ryan, Lyra and Brian Dowling look back over the 12 dances from Sunday night.
The Dancing with the Stars Official Podcast is available on RTÉ.ie/podcasts, Spotify or Apple Podcasts.