Squeaky bum time begins on this week's Dancing with the Stars as the 12 contestants take to the dancefloor knowing that one of them will be facing elimination.
Over the last fortnight, viewers have been introduced to the dancing dozen. Already, favourites are being established, and fans are drawn between cheering on the most likely ones or getting behind those who may be committing murder on the dancefloor but are giving it their all.
Paralympic hero Ellen Keane impressed in her debut dance, a tango with dance partner Stephen Vincent. The tango takes no prisoners, so it was a brave opener that worked as the couple impressed judges and viewers alike.
We all know swimmer Ellen's got what it takes to take the plunge, both literally and figuratively. But how's she getting on with all this Dancing with the Stars fuss?
Does she feel like a fish out of water, or is everything going swimmingly? (Okay, I'll stop it now.)
Ahead of tonight's show, I caught up with her to see how she's getting on, and what she makes of it all . . .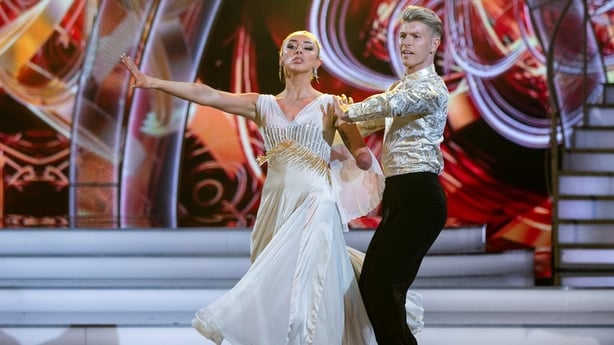 John Byrne: How's the form Ellen?
Ellen Keane: I'm a bit tired after rehearsals – but ready to go for Sunday.
You must have been happy to get your first dance over and done with?
I was, yeah. I was a bit apprehensive about the tango itself, because it's a hard dance. I'm glad that it's over, and I'm excited to see what's next.
This time it's for real – as the competition starts now with Sunday's first elimination
It does, yeah. So vote for me! (Laughs.)
When you're swimming, you know what you need to do to win and it's up to yourself. But in Dancing with the Stars it's up to others to determine whether you're a winner not.
Yeah. As much as it is a competition, it's also about how well you can connect with the viewers, and how well you can get your personality across. And if you're enjoying it. How much people actually want to see you dance is actually what the competition is about, rather than how good a dancer you are.
That is what's in my mind when I'm going to be dancing on Sunday, hoping that people are going to enjoy watching what I'm going to do. And that's why I want to stay in the competition as well. I want to see what I can do.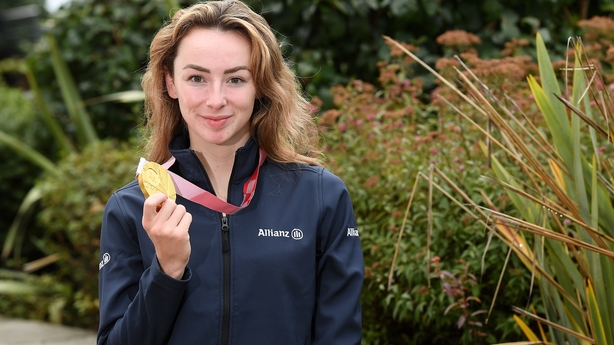 In sport and in swimming, when you're racing and you're competing, what your body language says doesn't matter, it's all about how fast you are and how technical you are.
When you're dancing, your body language is important. Your face is important. Your presence is important. That's why I'm excited to be part of this. It's going to give me an opportunity to grow and work on those things.
Presumably you're getting on well with your dance partner, Stephen Vincent?
We're having so much fun together. And, to be honest, the casting – or whoever decided – did such a great job matching people up. I think all the couples are getting on really, really well.
But we work hard. And the longer you stay in, you more you get to know each other. The more you see what makes each other tick. We're having so much fun, but we're also – he's figuring out how I learn, and I'm figuring out how to communicate with him what I need to know.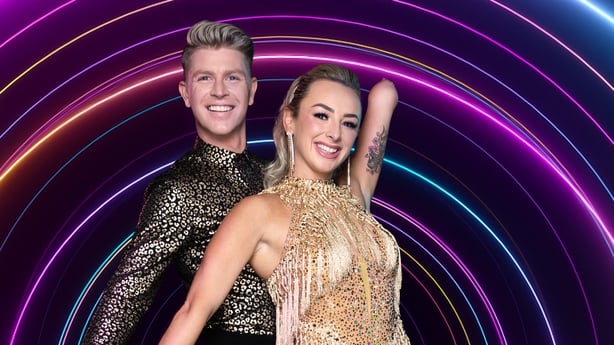 Being a swimmer, you're obviously competitive. And repetition's no problem. So is a bit like duck to water and all of that?
Being a swimmer, my body's used to doing the same thing over and over again. Whereas in dancing, your legs are going in all different ways, and you're learning loads of different things all in one go. And you're expected to memorise them.
I've said it before: I amn't physically tired at the end of rehearsals, even after five hours, but my brain wants to explode!
Now when I say five hours, I don't it's constantly for five hours. We'll have a break, we'll have a little bit of fun – but my brain literally feels like I've been in school all day. And then I go swimming afterwards.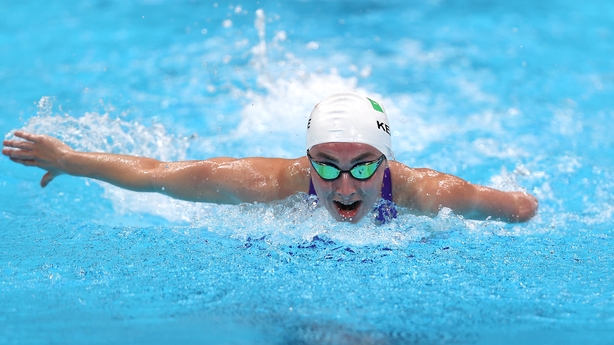 I go swimming to escape whatever the dancing was. I find that relaxing. The good thing about swimming is you're not on your feet, you're not on gravity, so your body can relax a bit more. That's why Love the fact that I can go for a swim afterwards.
Swimming's good for head space. It's almost like a medication. You just switch off. And because I've been doing it all my life, my body knows what to do.
How do you feel it's going so far on Dancing with the Stars and what can we expect from you and Stephen this time around?
It's going good. I think we're confident for Sunday. When we were doing the tango, we were also doing this dance. And I would nearly need a break from the tango, and we'd see this dance as a bit of fun.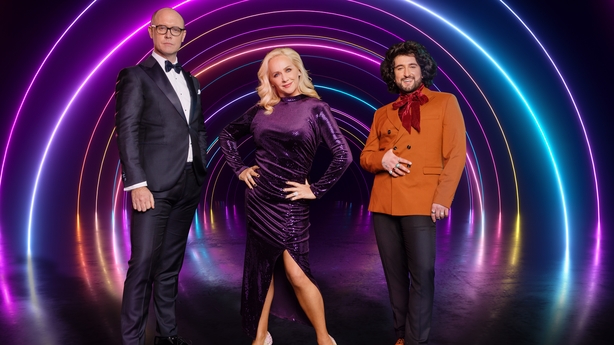 The next dance is more about me being given a chance to show my personality, whereas with the tango it was just a bit too strict. I know I'm going to have do more ballroom in the future, but just to get that one out of the way is good.
And now I've got a fun one to go. I feel confident. We're having fun and that's what it's all about.
I'm not a performer. I'm a competitor. It's completely different. It is all about growth for me. I can be really uncomfortable in front of a camera at times. I'm good at sitting and having a chat, but being confident or thinking I'm great at this, or I'm good at this, while knowing everyone is watching my face – that's hard.
But getting confidence in that is fun. It's a learning curve.
Dancing with the Stars, 6.30pm, RTÉ One