Tonight's Dancing with the Stars sees the first celebrity elimination, things begin to escalate in Smother, a heatwave strikes in Call the Midwife, and there's the final part of Sue Perkins' Big American Road Trip . . .
Pick of the Day
Dancing with the Stars, 6.30pm, RTÉ One
Following the first two episodes – where we were introduced to the celebs, six at a time – everyone's on show tonight as the contest begins in earnest.
Jennifer Zamparelli and Nicky Byrne present the latest round of the contest, as the couples dance again and the first celebrity dancer is eliminated from the competition.
Brian Redmond, Loraine Barry and Arthur Gourounlian (below) judge the efforts and give their verdicts.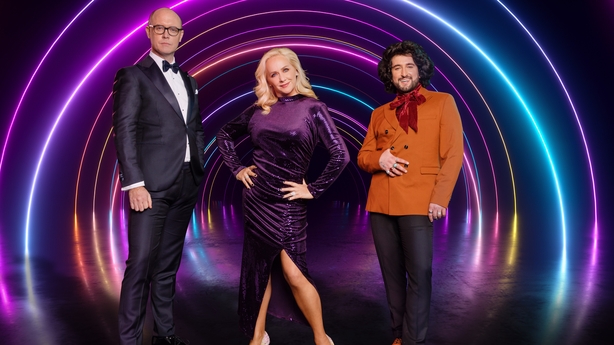 Don't Miss
Smother, 9.30pm, RTÉ One
As the family prepare for Calum's birthday celebrations, they struggle to maintain a semblance of normality as the campaign of terror against them is escalating and the impact on each of their lives is becoming intolerable.
As Val struggles to make the party a success, she realises that their undercover enemy is gaining the upper hand: her family is unraveling fast and she is losing her grip of control.
But little does she know that the worst is yet to come.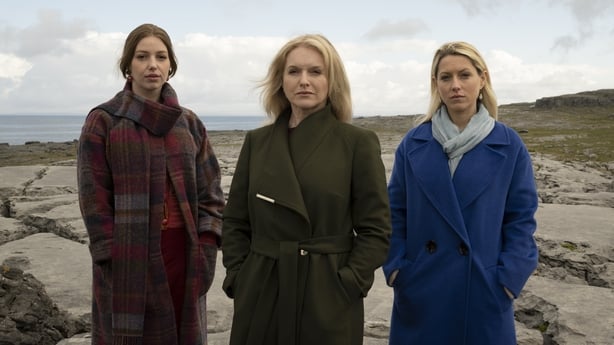 Call the Midwife, 8.00pm, BBC One
Sister Hilda and Dr Turner support a young father with a lung condition whose wife is planning a home birth, and discover he is also coping with the repercussions of a past trauma.
Cyril looks for a job that will put his qualifications to good use, a first-time mother struggles to bond with her daughter, and Fred comes up with a way to keep the wards cool during a summer heatwave.
Dancing on Ice, 6.30pm, Virgin Media One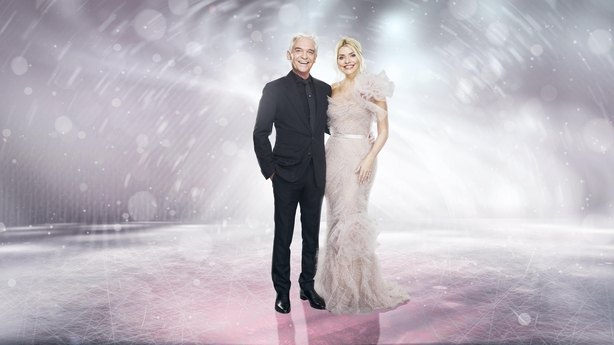 Phillip Schofield and Holly Willoughby (above) host as six more celebrities take to the ice with their professional partners in the hope of avoiding the first dreaded skate-off.
As ever, judges Oti Mabuse, Ashley Banjo, Jayne Torvill and Christopher Dean will be giving their verdicts.
Around the World in 80 Days, 6.10pm, BBC One
Here's the penultimate episode of this dramatisation of the Jules Verne classic, starring David Tennant as the intrepid traveller Phileas Fogg.
Racing through the Rockies, Fogg unwillingly lets a laconic lawman and his prisoner share the chartered stagecoach, unaware the captive's cronies are in hot pursuit, leading to a violent showdown before sundown.
The Green Planet, 7.00pm, BBC One
David Attenborough continues his look at plant life as he explores the strategy, deception and feats of engineering plants use to thrive in the changing weather of different seasons.
In the face of conditions ranging from ice and snow to raging fires, survival is often a question of perfect timing - particularly when contending with intense competition and surprising predators.
New or Returning Shows
The Caribbean with Andi and Miquita, 9.00pm, BBC Two
Andi Oliver and her daughter Miquita visit the region to see the changing West Indies from the perspective of two generations, with stops in Antigua, Barbuda and Barbados.
They begin by reconnecting with their family in Antigua, and meet fellow black Brits who have given up life in London and made the move to the Caribbean.
The pair also explore Antigua's sister island of Barbuda to find out why it remains wild, sparsely populated and virtually untouched by development or tourism.
Mauthausen: Camp of No Return, 9.00pm, Sky History
Streaming on NOW
Those won't be an easy watch.
In August 1938, just west of Vienna, Hitler ordered the construction of the Mauthausen concentration camp, one of the deadliest in history.
Some 200,000 people would be deported there and over 120,000 would perish. The Nazi regime didn't settle for inflicting violence, hunger, and terror onto the prisoners on a daily basis.
It exploited them till their very last breath, by putting them to work on its monstrous war machine.
The hidden traces of the camp, along with archives saved from destruction by heroic prisoners, now reveal the nightmare between a system of concentration camps that blended violence and forced labour.
Ending Today
Sue Perkins' Big American Road Trip, 9.00pm, Channel 4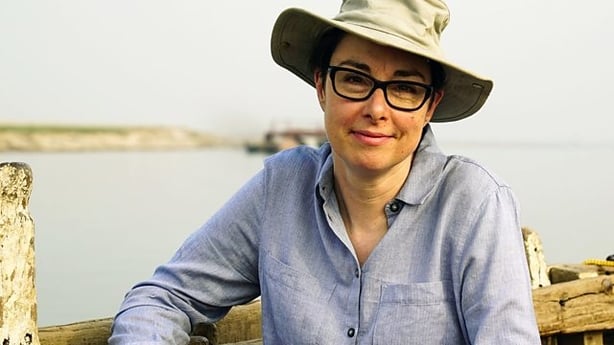 In this second and final episode, Sue (above) drives through Colorado into the Rocky Mountains, and discovers how forming communities can help people to deal with the challenges of life on the road.
She meets a couple who have taken their toddler on the move, meets a woman who creates online videos offering tips on campervan life, and attends an annual festival in the Colorado desert.
Family Flick
Doctor Dolittle, 3.00pm, RTÉ One
Here's the original, Oscar-winning musical comedy, with Rex Harrison, Samantha Eggar, Richard Attenborough and Anthony Newley.
A Victorian veterinary surgeon is certified insane after developing the ability to talk to his patients in their own language.
Undaunted, he manages to escape from the asylum and embarks on a quest to locate a rare aquatic snail.
Songs include Talk to the Animals and I've Never Seen Anything Like It.
Click here for TV listings