There's a Dolly Parton night, more chat with Tommy Tiernan, classic Morecambe and Wise, the madness of The Masked Singer, as well as Colin Firth and Stanley Tucci in Supernova . . .
Pick of the Day
Dolly Parton at the BBC, 8.30pm, BBC Two
This highlights package kicks off a Dolly Parton night on BBC Two.
As the title suggests, it's a selection of archive appearances by the country superstar on the BBC, including performances of Jolene, 9 to 5, Islands in the Stream (aka Ireland's Industry) and Here You Come Again.
This collection showcases the enduring songwriting talents and sense of humour that first made Dolly's a household name back in the 1970s.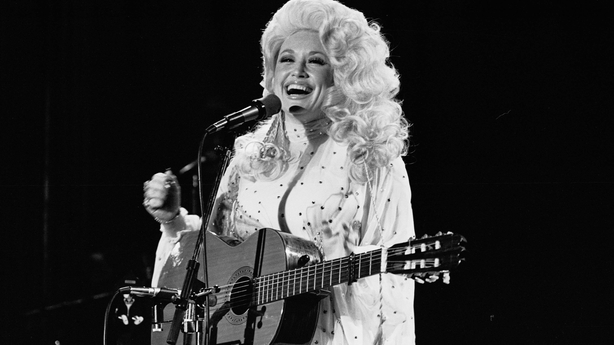 It's followed at 9.30pm by Dolly Parton - Here I Am, an intimate portrait of the acclaimed songwriter, which invites viewers to get to know the real Dolly Parton, the woman behind the global phenomenon.
Then at 11pm there's Dolly Parton: 50 Years at the Opry, which features highlights from the singer's performance to celebrate 50 years as a member of the Grand Ole Opry, recorded in Nashville in October 2019.
Don't Miss
The Masked Singer, 7.00pm, Virgin Media One
The ultimate bonkers Saturday evening show continues.
All eight remaining singers take to the stage in disguise as judges Jonathan Ross, Davina McCall, Rita Ora and Mo Gilligan try to guess the mystery celebrities performing inside the elaborate costumes.
After the votes are counted, the fifth famous face will be eliminated and unmasked.
The Wall Versus Celebrities, 6.55pm, BBC One
Danny Dyer's back with another episode of the gameshow where famous folk take on the Wall.
There's an added Irish interest this week as Ronan Keating and his wife, fashion designer Storm (below), take on the Wall hoping to win big for charity.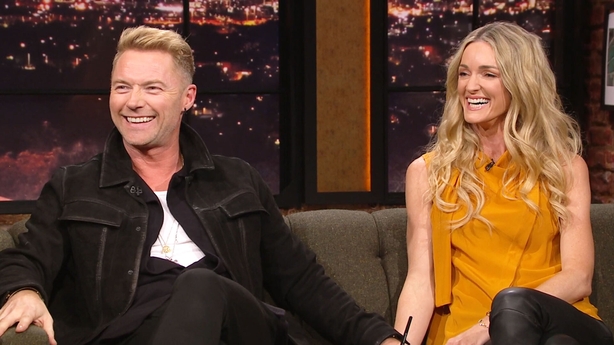 The Tommy Tiernan Show, 9.30pm, RTÉ One
The only surprising thing about this improvised chat show at this stage is that it never fails to deliver.
With chief chatter Tommy Tiernan in the dark about who he will be interviewing until they walk out to greet him, anything can happen - especially if Tommy hasn't a clue who he's talking to.
The Perfect Morecambe & Wise, 8.00pm, BBC Two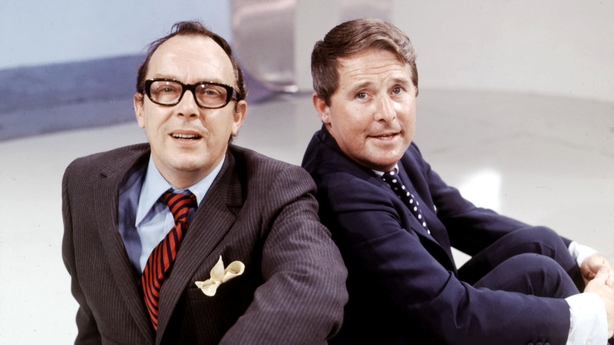 In another selection of classic sketches and routines from the comedy duo's shows, Eric and Ernie (above) give their take on the 1970s' cop show Starsky & Hutch and have a run-in with boxer Henry Cooper.
Cliff Richard visits the flat and is persuaded to join them in a musical number, while Eric loses his voice. It also features music by Small Faces, who perform All or Nothing.
New or Returning Shows
The Alpinist, 9.00pm, Sky Documentaries
Streaming on NOW
As the sport of climbing turns from a niche pursuit to mainstream media event, Marc-André Leclerc climbs alone, with no cameras, no rope and no margin for error.
On remote alpine faces, the free-spirited 23-year-old makes some of the boldest solo ascents in history.
Drawing scant attention, Marc-André's approach is the essence of solo adventure.
Intrigued by these quiet accomplishments, veteran filmmaker Peter Mortimer sets out to make a film about Marc-André.
But the Canadian soloist is an elusive subject: nomadic and publicity shy, he doesn't own a phone or car and is reluctant to let the film crew in on his vision of climbing.
Then, Marc-André embarks on a historic adventure in Patagonia that will redefine what is possible in solo climbing.
New to Stream
Supernova, Sky Cinema & NOW
Warning: this film is heartbreaking.
It's deep Autumn and Sam (Colin Firth) and Tusker (Stanley Tucci), partners of twenty years, are on holiday.
They are travelling across England in their old campervan visiting friends, family and places from their past.
Since Tusker was diagnosed with young-onset dementia two years ago their lives have had to change.
Jobs have been given up and plans put on hold. Their time together is now the most important thing they have.
But as the trip progresses, their individual ideas for their future begin to collide.
Ultimately, they must confront the question of what it means to love one another in the face of Tusker's irreparable illness.
Ending Today
Britain's Outlaws: Highwaymen, Pirates and Rogues, 7.10pm, BBC Four
Sam Willis concludes his exploration of the criminal underworld of the 17th and 18th centuries by looking at urban crime, fraud and corruption, uncovering a fascinating rogues' gallery of villains.
He examines the case of thief and serial escaper Jack Sheppard, who was so notorious that almost a quarter of a million people turned up to witness his hanging, while fraudster Mary Toft managed to convince George I's surgeon that she had given birth to rabbits.
Saturday Cinema
The Darkest Hour, 9.30pm, RTÉ2
Not to be confused with Darkest Hour, the WWII drama starring Gary Oldman as Winston Churchill. This is a horrifying horror film, starring Emile Hirsch and Olivia Thirlby.
Horrifying as in awful, that is. Which, perversely, makes it essential viewing.
Two software entrepreneurs go to Moscow for a business trip, but it all goes pear-shaped when invisible aliens attack and begin slaughtering the populace.
After several days in hiding, they emerge into an almost deserted city and, with the aid of other survivors, search for a way to get to safe territory and defend themselves against the invaders.
Family Flick
Sonic the Hedgehog, 6.35pm, RTÉ One
Live-action fantasy adventure based on the video games, starring James Marsden and Jim Carrey, with the voice of Ben Schwartz.
Sonic, a blue hedgehog who can run at supersonic speeds, is transported to Earth.
A decade later, while enjoying life in Montana, his speedy skills create an electromagnetic pulse.
Scientific genius Dr Robotnik is hired to investigate, and becomes obsessed with capturing the creature for his power.
Click here for TV listings