There's a double dose of Kenneth Branagh, Ozark is back for a final season, Bob Odenkirk stars in Nobody, Fraggle Rock is back (!), and the Walter Presents slot unveils new French cop show Trauma . . .
Pick of the Day
The Late Late Show, 9.35pm, RTÉ One
Oscar-nominated actor and acclaimed director Keneth Branagh will join Ryan from London to talk about his new movie Belfast and will reveal why it is the most personal film he's ever made.
In-studio, Ryan will chat to Operation Transformation presenter Kathryn Thomas and this year's leaders, who will share their health goals and plans for 2022.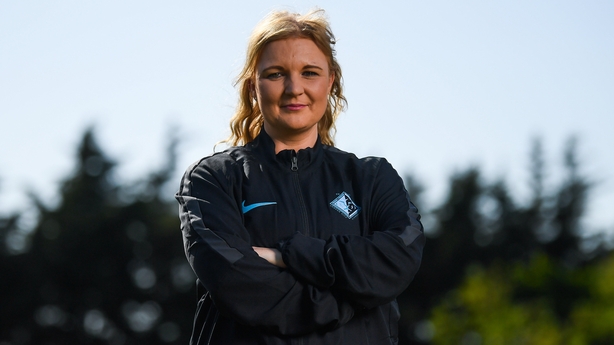 Also, former head coach with Galway United Lisa Fallon (above), who took up a top position as a high-performance consultant in FIFA, will tell Ryan about her extraordinary career, being a female in a male-dominated industry and how a serious assault as a young woman shaped her view of the world.
There is also a very special musical performance with Eleanor McEvoy joined by Mary Black to sing Only a Woman's Heart.
Don't Miss
The Graham Norton Show, 11.05pm, BBC One
Top of the guest list, actor-director Kenneth Branagh talks about his highly acclaimed biographical movie Belfast.
Also on the show are Line of Duty star Vicky McClure (below), now appearing in new drama Trigger Point, Rachel Zegler, who plays Maria in Steven Spielberg's West Side Story and comedian Rose Matafeo, set to return with the second season of her sitcom Starstruck.
Plus, Scottish singer-songwriter Emeli Sande performs her new single Brighter Days.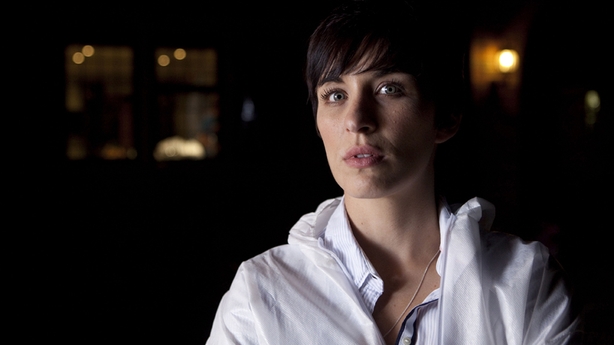 New or Returning Shows
New York Homicide, 9.00pm, Sky Crime
New York is a beacon of opportunity for people across the world and the convergence of almost innumerable cultures, customs, and languages, makes it a true melting pot.
But it's a city with a gritty core and is home to a whole host of chilling murder cases.
Detailing the brazen crimes that could only happen in New York, we examine the intense work by law enforcement and civilians who race to take murderers off the streets.
With exclusive access to former and current detectives, we unravel the case surrounding 26-year-old Joey who went to an after party in the city at 3am and was never heard from again.
New to Stream
Ozark, Netflix
Jason Bateman, Laura Linney and the rest of the crew return for a fourth and final season.
Freedom from the cartel is seemingly within reach, but fraying familial bonds may prove to be the Byrdes' ultimate undoing.
Nobody, Sky Cinema & NOW
Hutch (Bob Odenkirk) is a nobody. As an overlooked and underestimated father and husband, he takes life's indignities on the chin and never rocks the boat.
But when his daughter loses her beloved kitty-cat bracelet in a robbery, Hutch hits a boiling point no one knew he had.
What happens when a pushover finally pushes back? Hutch flips from regular dad to fearless fighter by taking his enemies on a wild ride of explosive revenge.
As We See It, Amazon Prime Video
This drama comes from Jason Katims, the brains behind two of the best TV shows of the 21st Century: Friday Night Lights and Parenthood.
It follows Jack (Rick Glassman), Harrison (Albert Rutecki), and Violet (Sue Ann Pien), twentysomething roommates on the autism spectrum, as they strive to get and keep jobs, make friends, fall in love, and navigate a world that eludes them.
With the help of their families, and sometimes each other, they experience setbacks and triumphs on their unique journeys towards independence and acceptance.
Trauma, All4
In Walter Presents' new French crime series, a cop who is looking for a serial killer is shot in the head and awakes with amnesia.
When he come back to his house, there is a mysterious woman captive in his basement.
Brilliant cop Adam Belmont is on the trail of a murderer whose victims are a series of young girls, all killed in the same way.
Caught up in the investigation, he doesn't have time to take care of his teenage son, Victor, despite mounting pressure from his ex-wife, Chloe.
Fraggle Rock: Back to the Rock, Apple TV+
Here's something to really put a smile on your face.
It's a reboot of the classic Fraggle Rock series, starring Jim Henson's fun-loving and musical Fraggles: Gobo, Red, Boober, Mokey, Wembley, and Uncle Travelling Matt.
They'll feature alongside new Fraggles and Doozers voiced by special guests stars Patti LaBelle, Cynthia Erivo, Daveed Diggs, Ed Helms, and Kenan Thompson.
There's also an appearance by Foo Fighters!
There's no better way to kick-off the new year than by embarking on epic, hilarious adventures about the magic that happens when we celebrate and care for our interconnected world.
Any excuse to play the original show's classic theme tune:
Munich: The Edge of War, Netflix
This pre-WWII drama is based on Robert Harris' book of the same name.
In Autumn 1938, a British civil servant and a German diplomat cross paths in Munich and conspire to prevent war in Europe.
Ending Today
Monty Don's Adriatic Gardens, 7.00pm, BBC Two
This week Monty explores Corfu, a Greek island with strong Venetian links, where particular olive trees planted by them are still grown today.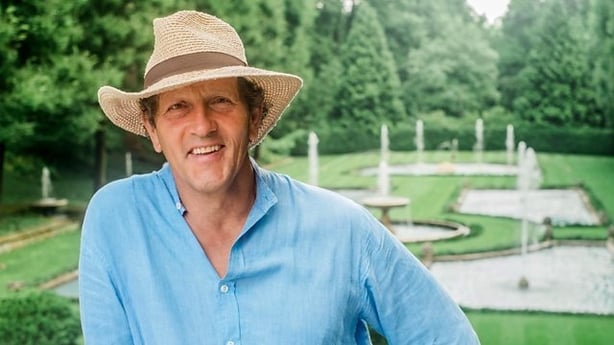 He visits a spectacular garden made by an Englishman with Greek connections, as well as meeting up with the widow of English writer Gerald Durrell.
She takes Monty up into the mountains on a wildflower trail.
Click here for TV listings