There's new cop show Pretty Hard Cases, Inside the Factory looks at the manufacture of much-loved Dr Martens boots, Stacey Dooley meets victims of stalkers, and there's the final episode of Rules of the Game . . .
Pick of the Day
Pretty Hard Cases, 9.00pm, Alibi
Meredith MacNeill and Orange is the New Black star Adrienne C Moore head the cast in this quirky Canadian cop show/comedy mash-up that screams 'marmite'.
You'll either love or hate it.
The series follows two detectives in their early 40s: Sam (MacNeill), an uptight and by-the-book guns and gangs detective, and Kelly (C Moore), a streetwise narcotics detective.
Both are ambitious and accomplished in their own way excelling at work while struggling with their personal lives. They drive one another crazy, which interferes with their ability to work together.
In this opener, after a failed drug bust, Sam and Kelly realise they are after the same dealer, forcing them to team up to take down a major Stockwood player.
Don't Miss
Inside the Factory, 9.00pm, BBC Two
Fans of the ever-popular Dr Martens boots should lap this up.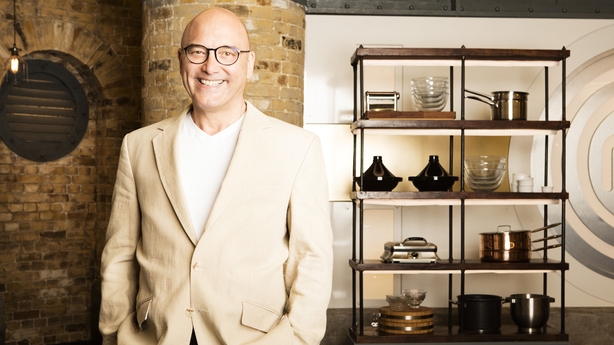 Gregg Wallace (above) visits a factory tucked away in the village of Wollaston, Northamptonshire, that has been a key player in the boot making business for 120 years.
It's producing boots for policemen and pop stars alike, and follows every step of production of a pair of Dr Martens original 1460 leather boots.
Cherry Healey explores the speedy machines that use 350 metres of yarn to make a single pair of shoe laces, while historian Ruth Goodman reveals the story of a British shoemaker that elevated ladies' shoes from risqué to royalty.
Neven's Food Trails, 8.30pm, RTÉ One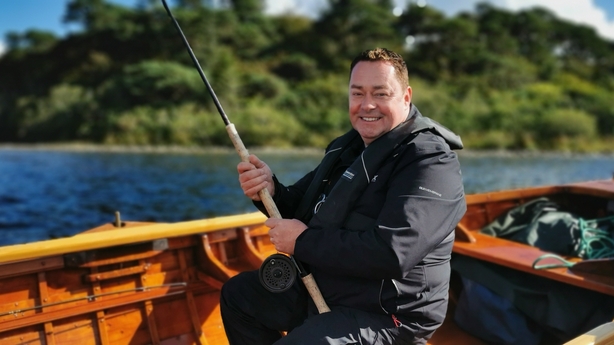 This week, Neven Maguire heads to counties Galway and Mayo.
He begins his culinary journey at Sharamore House in Connemara to start the day with a hearty fish breakfast called the Sharamore Special and learn how it is made.
Then it's on to the legendary Ashford Castle, where he goes fishing and cooks a hake curry.
The Repair Shop, 8.00pm, BBC One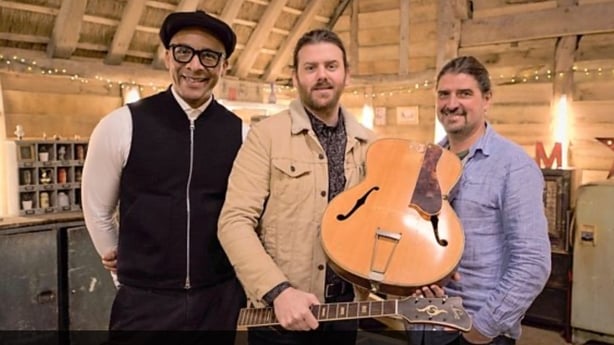 Kirsten Ramsay and Will Kirk join forces to restore a miniature replica house that was once part of a model village in the owner's home town of Cleethorpes.
Then, electronics guru Mark Stuckey works on a Bakelite radio that has been mute for more than 50 years, Dominic Chinea has his work cut out with a hefty cast-iron fairground game.
Finally, in the most niche repair of the show, paper conservator Louise Drover is given an Indian painting, which represents an important piece of the owner's family's heritage.
Grey's Anatomy, 9.30pm, RTÉ2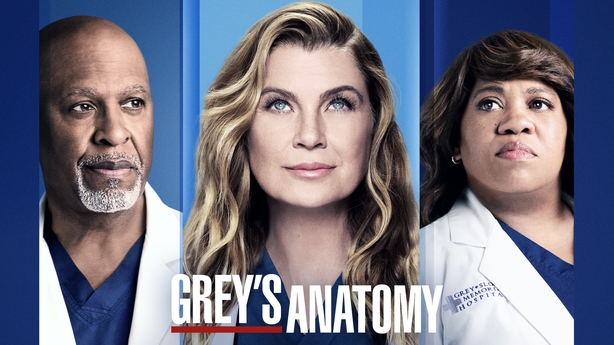 Like it, lump it, or ignore it – but there's no denying that Shonda Rhimes' medical drama has enjoyed a remarkable run.
Now in its 18th season, it's broken all sorts of records and continues to be a worldwide hit, despite losing key cast members such as Patrick Dempsey and Sandra Oh.
Ellen Pompeo – one of the remaining original cast members - is still seeking happiness in Seattle as Meredith Grey, and this week her character has a decision to make.
Link confides in Teddy and Dr Addison Forbes Montgomery returns to Grey Sloan, drawing on her years of experience to help Richard teach the newest crop of residents.
New or Returning Shows
Stacey Dooley: Stalkers, 11.05pm, BBC One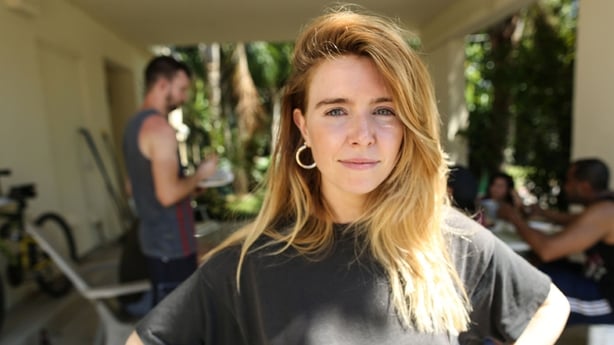 In the first of a two-part documentary examining the crime of stalking, Stacey meets victims and perpetrators of the most common type, that committed by ex-partners.
Cases include a pilot accused of stalking his partner, who worked as cabin crew, and a woman devastated to learn that the man stalking her was a man with whom she had shared a home.
New to Stream
Too Hot to Handle: Season 3, Netflix
On the shores of paradise, gorgeous singles meet and mingle, hoping to make their dreams come true.
But there's a twist here. To win the $100,000 grand prize, they'll have to give up sex.
Ending Today
Rules of the Game, 9.00pm, BBC One
It's the fourth and final episode of this excellent office drama/murder mystery, starring Maxine Peake, Rakhee Thakrar, Kieran Bew and Amy Leeson.
As the police investigation continues, Sam must decide what to do with Maya's shocking findings.
Meanwhile, Gareth tries to locate his flash drive of Amy and realises that Carys has found it. After a confrontation, Carys reveals she gave it to Sam.
Jimmy Carr's I Literally Just Told You, 10.00pm, Channel 4
For the final time, Jimmy Carr hosts this game show in which contestants are given every answer with the questions written as the show is happening.
With each correct answer adding more cash to their prize pot, the competitors have to keep their focus and remember the things they've seen and heard just minutes before.
As the contest heads to a conclusion, the remaining two contestants set each other questions.
Britain's Most Expensive Houses, 9.00pm, Channel 4
As this jaw-dropping series concludes, John from the country office has a £3.6million Arts and Crafts-style south coast seaside mansion to sell.
But that's just for starters.
Polina is listing a new central London penthouse worth £4.5million - so new that it is not even on the market yet - and company owner Guy is in Barbados to view a $40million beachside property where the rich and famous have stayed.
Amber is keen to win one of London's most expensive properties, a £75million Knightsbridge home that once belonged to legendary prima ballerina Margot Fonteyn.
Click here for TV listings