Actor Javier Bardem has revealed that he was so worried about being booed when he appeared on stage with U2 in 2015 that he donned a disguise of a purple feather boa and cowboy hat.
The Dune star was invited to join the band during their song Mysterious Ways by Bono at a U2 concert in Barcelona six years ago and while Bardem was keen, his wife Penelope Cruz immediately said no.
We need your consent to load this YouTube contentWe use YouTube to manage extra content that can set cookies on your device and collect data about your activity. Please review their details and accept them to load the content.Manage Preferences
Bardem appeared on Jimmy Fallon's chat show and revealed how the surprise appearance came about.
"Very simple, Bono says 'Hey guys, since we are playing in Barcelona and you're bringing like ten people, would you like to get on stage?' and I said, 'YES'. [Cruz] said 'no' at the same time. And then I said to Bono, 'the only thing I want to tell you is that if I get on stage, some people may not like it'.
"So, I put a hat on, I put on a purple boa. I do my most erotic movements as I could imagine, because the song was Mysterious Ways. And then of course the song finishes, I took the hat off and the whole stadium was like, 'Booo!'"
Bardem, who stars as King Triton in the upcoming The Little Mermaid movie, also said that on the night of the 2008 Oscars, he made Prince an hour late for a concert after the singer invited him and Cruz to a dinner that ran over time.
"We took a dessert, we had drinks and I was like 'nobody is coming here to pick us up'. So [after dinner], we were accompanied to our seats and the show started and we were like 'Oh my God! They've been waiting an hour for us to finish our dinner. So that's my Hollywood star story. I'm so sorry."
Meanwhile, U2 have hinted that they are working on a new album, their first since 2017's Songs of Experience.
Speaking to French newspaper Le Figaro last December, bass player Adam Clayton said the band hope to release a new album and go on tour in 2023 - Covid permitting.
"We are preparing new songs for an album that should be released in 2023. And if the circumstances allow, we will do a world tour then," he said.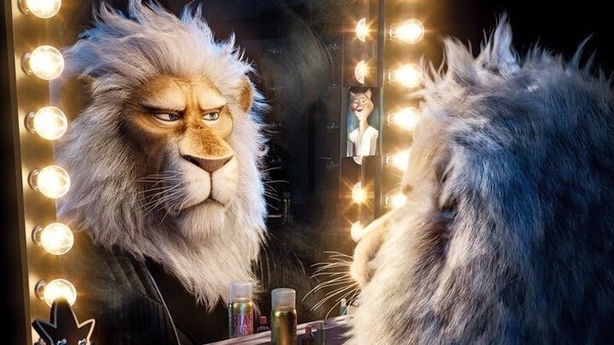 Front man Bono can be seen making his animated film debut as the voice of reclusive rock star lion Clay Calloway in Sing 2, which is in cinemas on January 28 The band recently released new track Your Song Saved My Life, which features in the movie.