New series Crash Scene Investigates looks at the stories behind Irish motor tragedies, The Style Counsellors has its first male makeover, Strictly champion Kelvin Fletcher goes farming, and Maxine Peake rocks in Rules of the Game . . .
Pick of the Day
Crash Scene Investigates, 9.00pm, Virgin Media One
This new, four-part series tells the real-life stories of Irish car crashes, how they happened and the long-term impact they caused on the victims and their families.
It's a mix of contributions from bereaved families, first-responders, Gardaí and forensic investigators, and dramatic recontructions of the events around the crash.
The first episode features the horrific crash in Cork in 2009 when two couples were heading to the airport and a drunk driver collided with the foursome.
Both men in the car were killed, while both women survived but suffer the consequences to this day. The two survivors of the crash, as well as several who attended the scene, recall the tragic events.
Don't Miss
Rules of the Game, 9.00pm, BBC One
This multi-levelled workplace murder-mystery is soaked in office sexual politics, with Maxine Peake and Rakhee Thakrar in great form.
This week, Peake's abrasively assertive character Sam struggles to keep her home and work life together. Maybe she's human after all?
But when Maya (Thakrar) discovers evidence that threatens the flotation of the company, the executive takes action in an attempt to save Fly Dynamic's reputation.
Meanwhile, Tess (Callie Cooke) agrees to go to a self-help meeting but is shocked to see Hugh there and calls him out in front of everyone present.
The Style Counsellors, 8.30pm, RTÉ One
Suzanne Jackson meets 50-year-old Mike Shyne (below) from Castleconnell in county Limerick, who is the first man to have a makeover on the show and feels he desperately needs her advice.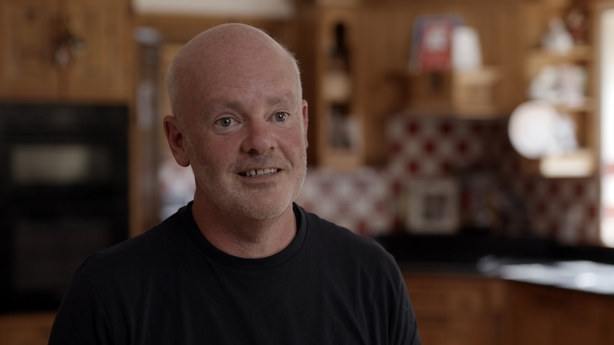 During lockdown, Mike did a lot of work on his mental health and feels that he now wants a new image for how good he feels on the inside - and to make his wife Liz proud of him.
I'm sure she's proud of you anyway, Mike. But good luck!
New or Returning Shows
Kelvin's Big Farming Adventure, 8.30pm, BBC One
Here's a new documentary/reality series following former Emmerdale star and Strictly champion Kelvin Fletcher as he attempts to set up his own 120-acre farm.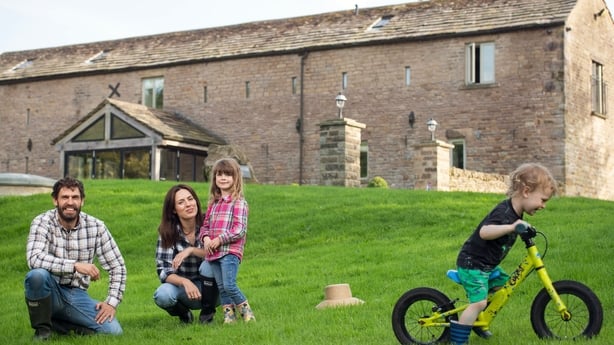 It's on the edge of the Peak District, and he's going for it, despite having no agricultural experience. Brave? Foolish? Here's where you'll find out.
The series opens one month in, where the list of jobs is mounting and stress levels are rising. Which is great for TV viewers, but not so good for Kelvin's blood pressure.
Before investing in their own livestock, he and his wife Liz get some hands-on experience with a helpful neighbour's flock of sheep - but the harsh realities of animal husbandry soon hit home.
Memory Box: Echoes of 9/11, 9.00pm, Sky Documentaries
In the wake of the September 11 attack on the World Trade Centre in New York, a recording booth was set up for survivors and eyewitnesses to recall memories of the day's events.
20 years on, this – apparently remarkable - documentary revisits the footage of those accounts and catches up with people sharing their memories and experiences of that day and the two decades since.
Winterwatch, 8.00pm, BBC Two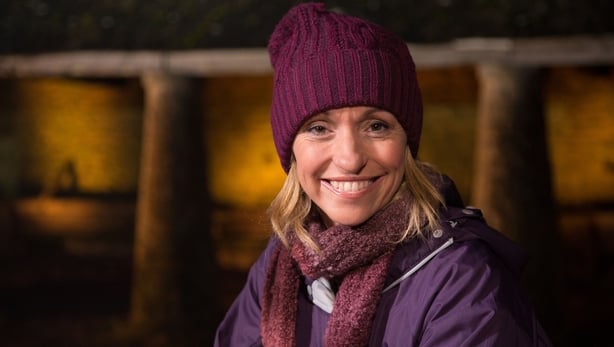 Back for a 10th season, Chris Packham and Michaela Strachan (above) present wildlife stories from Wild Ken Hill in Norfolk, featuring thermal footage which reveals animal antics after dark.
Elsewhere, Iolo Williams watches the likes of eagles and otters on the Isle of Mull and this winter, Megan McCubbin will be watching the season unfold at WWT Castle Espie in Northern Ireland.
Why Ships Crash, 9.00pm, BBC Two
When one of the largest container ships ever built, the Ever Given blocked the Suez Canal in March 2021, it triggered a global crisis.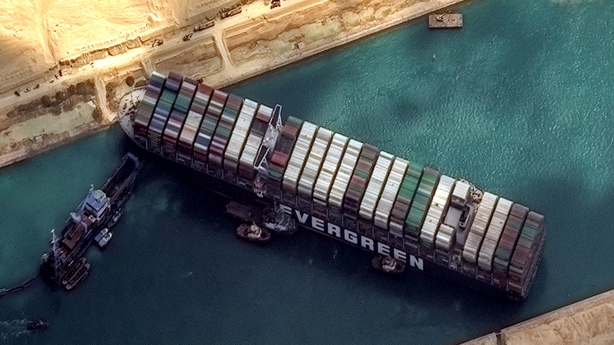 Using never-before seen footage, testimony from witnesses speaking for the very first time, and expert analysis, this investigation aims to uncover the inside story of the Ever Given accident.
And with more than 2,500 shipping incidents a year, this film also asks if this was just a freak accident, or whether it reveals a serious weakness in the world's critical supply chain.
New to Stream
Puppet Master: Hunting the Ultimate Conman, Netflix
In what looks like a pretty harrowing docuseries, a cruel conman masquerades as a British spy while manipulating and stealing from his victims and their families.
Robert Hendy-Freegard, a former car salesman from Derbyshire, pretended to be an MI5 agent and defrauded, manipulated and threatened numerous women.
Mighty Express: Train Trouble, Netflix
Here's some train-related animation for the younger viewers out there.
A sneaky duo has tricked the trains and taken over Mission Station! Can Flicker flex his skills on the tracks to rescue his friends and save the day?
The Talk, RTÉ Player
New episodes released today take a look at some more topical subjects.
The series, which debuted last year with an insightful look at experiences of racism, returns to discuss real-life issues from a personal perspective.
Two people have 'the talk' – an open and honest conversation about an issue that's close to their hearts.The first new episode focuses on body image, as four young women discuss how they feel about their bodies.
The second new episode looks at the highs and lows and the costs and legal issues around IVF and surrogacy.
All episodes are now available on the RTÉ Player and the full three-part series will also air on RTÉ2 from next Monday January 24, at 10.25pm.
Click here for TV listings