The 1976 Sallins train robbery is the focus of Crimes and Confessions, David Walliams is the subject of Who Do You Think You Are?, there's a new series called Geordie Hospital, while it's goodbye to Inside Dubai: Playground of the Rich . . .
Pick of the Day
Crimes and Confessions, 9.35pm, RTÉ One
This week's episode revisits the infamous 1976 Sallins Mail Train robbery, where similar allegations again emerge against some of the same detectives, about the existence of a Garda Heavy Gang.
On March 31st, 1976, the Cork to Dublin mail train was robbed near Sallins in county Kildare, with about £200,000 stolen.
Five members of the Irish Republican Socialist Party (IRSP) - Osgur Breatnach, Nicky Kelly, Brian McNally, Michael Plunkett and John Fitzpatrick - were arrested.
The story paints a far from pretty picture picture of the climate at the time and focuses on the role of the non-jury Special Criminal Court in the subsequent trials.
More great work from Mick Peelo and co.
Don't Miss
Couples Therapy, 11.45pm, BBC Two
This is quite a fascinating documentary series following four couples as they open up about their issues to therapist Dr Orna Guralnik.
Mau talks about why he needs sex every day, Evelyn reveals why she feels betrayed by Alan and no longer trusts him, and Elaine discovers a connection between her childhood trauma and her marriage.
Euphoria, 10.05pm, Sky Atlantic
Streaming on NOW
Last week's season 2 opener was pretty much an endurance test, but true to form for the show.
As someone who found those teen-to-adult years a massive struggle that could've ended very badly, Euphoria takes a depressingly familiar path. Still, Zendaya's Rue is someone you'd have to cheer for.
This week, Nate is in a bit of heap after getting a hiding at the New Year's Eve parrty from drug dealer Fezco, and in a semi-conscious state he dreams of a life with Cassie.
Who Do You Think You Are? 9.00pm, BBC One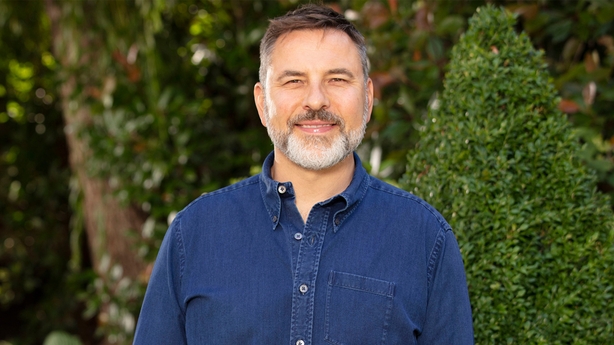 Actor and author David Walliams delves into his family history, learning of his paternal great-grandfather's traumatic experiences during the First World War and unearthing the story of an ancestor who became blind as the result of pioneering eye surgery in the 1880s.
Murders at Starved Rock, 9.00pm, Sky Crime
Streaming on NOW
After sixty years in prison, Chester Weger, maintains his innocence and seeks exoneration. Is the real Chester Weger a monster or a martyr? Did his father help convict an innocent man?
Unravelling the twisting path of inconsistencies, cover-ups and lies, this episode of the true crime series unlocks some new clues and potential suspects.
New or Returning Shows
Geordie Hospital, 8.00pm, Channel 4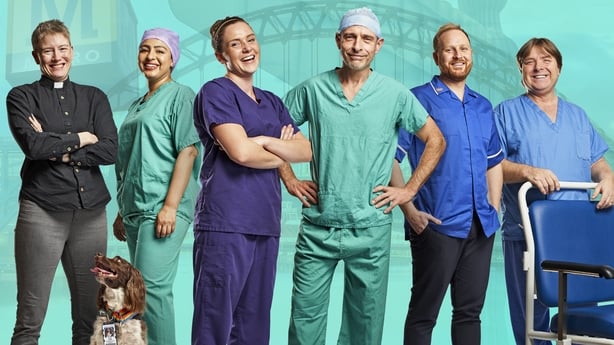 Here's a brand new fly-on-the-wall documentary series, following staff at Newcastle's hospitals.
In this opening episode, a surgeon carries out a kidney transplant using a donor organ from the patient's sister.
Elsewhere, a staff welfare dog returns to duty after 18 months off due to the pandemic, a consultant replaces the device that powers a four-year-old's mechanical heart and a 76-year-old man has a tumour removed.
999: What's Your Emergency? 9.00pm, Channel 4
Back for a 14th season, the emergency services in South Yorkshire face a difficult night, beginning with an aggressive drunk in Doncaster town centre who is assaulting a police officer.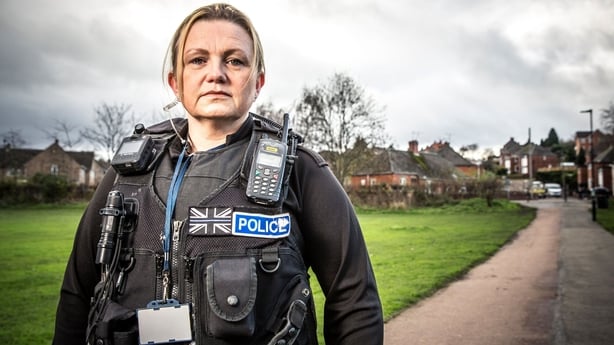 In Sheffield, PCs Bernice Gott (above) and Rachel Brightmore are monitoring pub and club-goers from a public order van. But as the night wears on, the focus shifts from crimes committed on a whim to premeditated acts.
The Chronicles of Strangford, 7.30pm, BBC One
This new documentary follows a year on Strangford Lough, beginning in autumn, when grey seals visit the inlet and use the sheltered Islands to breed and raise their pups before returning to the open sea.
As the woodlands burst into colour, songwriter Brigid O'Neill draws inspiration before performing a secret gig at a small converted church on the shores of the lough.
Ending Today
Inside Dubai: Playground of the Rich, 9.00pm, BBC Two
As the tax haven celebrates its 50th birthday and looks to the future, the programme asks whether it can keep it up the frenetic pace, revealing plans to more than double the number of tourists over the next 20 years. Cameras also follow Liverpudlian nightclub entrepreneur Chris Wright as he opens a new bar in a developing complex of beach clubs, benefitting from a relaxation in the rules around alcohol.
Party Island: Summer in Zante, 10.00pm, Channel 4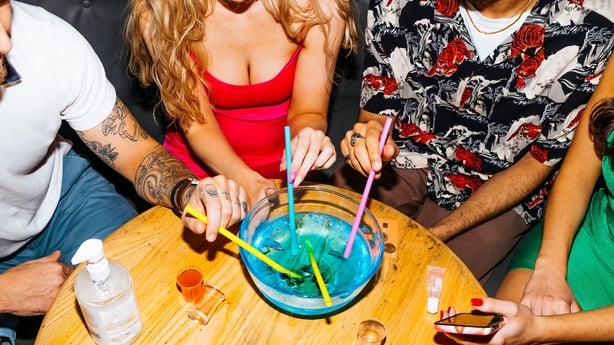 The resort workers reflect on how much this summer has changed them, and two ABBA impersonators are faced with the financial implications of a ban on live music.
A recent graduate stages a version of her graduation ceremony on the Zante shoreline, while an Elton John tribute act looks to reclaim his identity while unable to perform.
Click here for TV listings