It's all happening in Soap Land! Get the lowdown on what your favourite characters are up to this week...
FAIR CITY
As the council inspector's visit nears, Sash is feeling the strain - and Eileen can't travel from Spain for the meeting at the house. Olwen thinks she has the solution to all Sash's problems - but will it work? Expect high-wire antics in the days ahead!
With Vino's in such bad financial shape, Paul asks Orla to invest in his restaurant. Will she agree or keep her business and personal lives separate?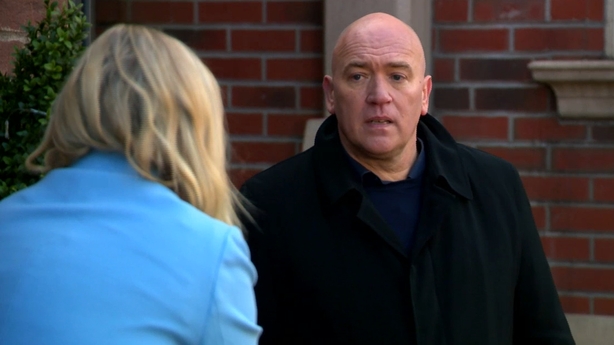 Could this be the week when Louis admits that he lied about his life-threatening condition? Does he have a future in Carrigstown if he comes clean?
EASTENDERS
Gray suggests to Chelsea that they should register Jordan's birth. A worried Chelsea tells Whitney and Kheerat hat even if Gray does go down, she will never get rid of him once he is registered on the birth certificate.
Later, Gray tells Chelsea that Jordan is breathing on his own so they don't have to be at the hospital, making Chelsea's chances of getting her passport so she can register Jordan's birth slim. Kheerkat takes Gray to The Vic to celebrate Jordan's birth to buy Chelsea some time, but Gray catches her on the way back and he is suspicious.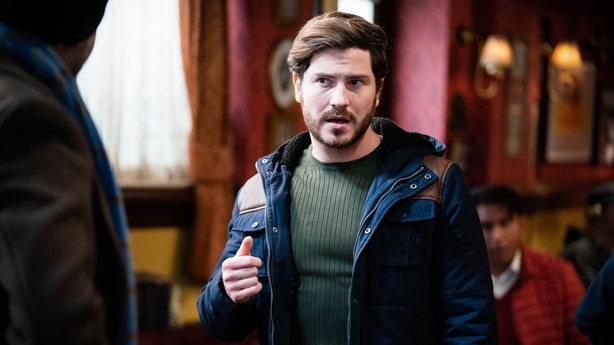 Elsewhere, Phil is filled with guilt about not telling Kat the truth about the extent of his prison sentence. Phil visits Ben to confirm if he can handle the businesses but see's there's something wrong. At the police station DCI Keeble tells him his fate.
Meanwhile, in the market, Mick gives Rainie flowers to thank her for the advice she gave him about Linda. When Rainie lies to Stuart about where the flowers came from, his suspicions grow that she is cheating.
CORONATION STREET
Sally is convinced that Tim is hiding something from her and confronts him, asking if he is having an affair. He denies he is seeing anyone else, but she doesn't believe him and later puts a tracker on his phone.
Later, Sally confides in Abi how she has been tracking Tim and knows he is currently at a hotel. Spotting Tim in the hotel bar with a bottle of fizz and two glasses, Sally confronts him.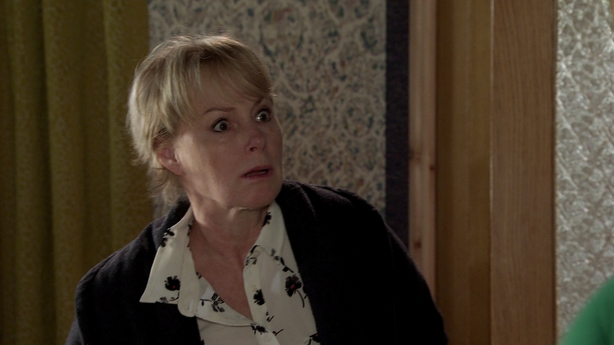 Elsewhere, Amy tells Summer, Asha and Aadi that she's done some digging and it would seem several other girls have been upskirted and harassed. Amy later spray paints the words 'Stop Protecting Sex Offenders' onto the side of a building and is suspended from school.
Meanwhile, Bernie calls in the shop and asks Dev to give her first refusal on any stock that he's about to chuck. When Dev suggests they have a night out, Bernie pulls him in for a kiss.
EMMERDALE
Chas and Marlon are gutted that their insurance claim is void and Chas agrees to sign the papers Al has drafted for ownership of the Woolpack.
However, when Chas examines the small print she is angered to see Al has dropped the price by 20k and doesn't sign. Later, a a clandestine figure emerges from the shadows and cuts the brakes on Al's car.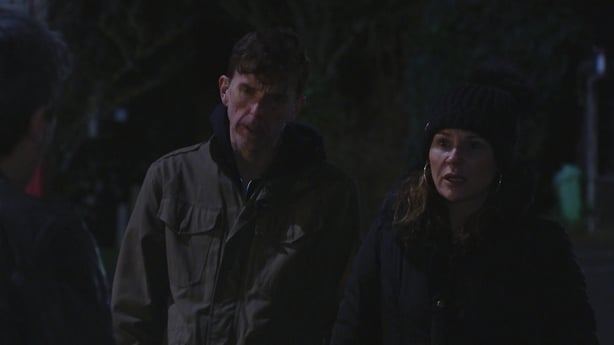 Al offers to give Kerry and Kyle a lift into town and Cain is thrown to spot them all approaching the leaking car. Can he stop them? In the village, just before signing. Chas asks Al to promise once everything is signed, he'll end his feud with Cain. Will he agree?
Elsewhere, Leyla and Jacob survey the damage to the allotment. Unseen by either of them, Meena's trinket box is just about visible as it sticks up from the earth. And while Kerry is away, Chloe hooks back up with Noah. Will Charity and Kerry put an end to it?
ROS NA RÚN
Berni has decided to accept Tony's offer - and David isn't happy! As Berni and Tony set about trying to sell the story that they're a couple, will they be believed?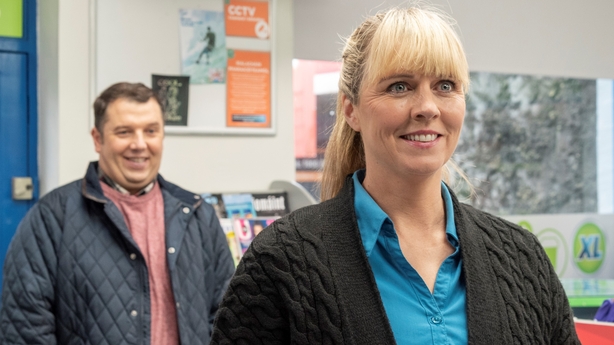 Arriving this week is 'Sonny the Yank' - in town on business and instantly making an impression on Tadhg. But what exactly is the nature of Sonny's business?
Micheál and John Joe realise they were both in the wrong and bury the hatchet. Now, will O'Shea and Laoise do the same?