Ahead of his Dancing with the Stars debut, Aslan's Billy McGuinness has admitted that he's "more of a chancer than a dancer".
Following last week's return of the show, where six celebrities dressed up and got down on the dance floor, the remaining half-a-dozen stars get to strut their stuff in front of the nation.
The six on stage tonight are Billy McGuinness, Aengus Mac Grianna, Matthew MacNabb, Jordan Conroy, Erica-Cody and Ellen Keane.
Of that group of stars, two come from a musical background: Billy McGuinness and Erica-Cody. More of Billy in a moment, but first up here, Baldoyle-based R&B singer, Erica-Cody, who insists: "The nerves are good.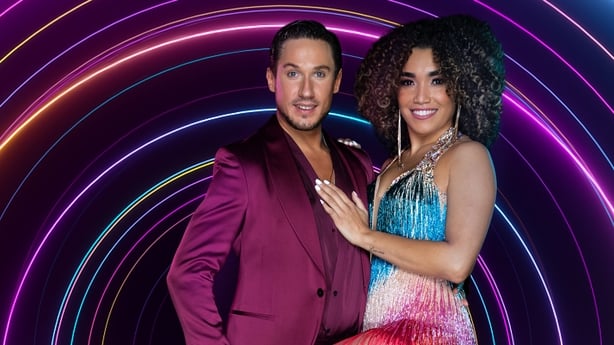 "Me and Billy were chatting, and we're just eager to do it at this stage. We've been in rehearsals for god knows how long, so it's great to finally get to hit the floor.
"Being musicians, I feel like we have - not an advantage - but we do have an understanding when it comes to timing, and that's definitely been a help.
"When I was younger I did a little bit of dance, but this is a whole new world for me, getting to know Latin, ballroom. Everybody here is starting from square one. There's so many things to think about, and it's a very exciting time."
As a member of Dublin rockers Aslan, Billy McGuinness has been involved in the entertainment industry for four decades. He's been through it all, really, but being a contestant on Dancing with the Stars is something he never saw coming.
"I'm more of a chancer than a dancer," he says, obviously tongue-in-cheek, although he adds that this really is a journey into the unknown for him.
He insists: "I have no dancing experience whatsoever. When the call came in from the show, I actually thought it was the band winding me up. I assumed it was Christy and the lads, and I thought, that's a brilliant one.
"They're after thinking up a good one - me on Dancing with the Stars. That's never going to happen. So when the email came in then the next day and saw it was for real, I was absolutely shocked."
It's been a tough couple of years for anyone involved in music. Not only have the opportunities to earn a living been seriously diminished, people who live to perform have been denied something that's in their DNA.
Neither Billy nor Erica-Cody are playing the poor mouth though. Rather, they're both hugely motivated ahead of their dancing debuts on Dancing with the Stars. Erica-Cody sums up their mood.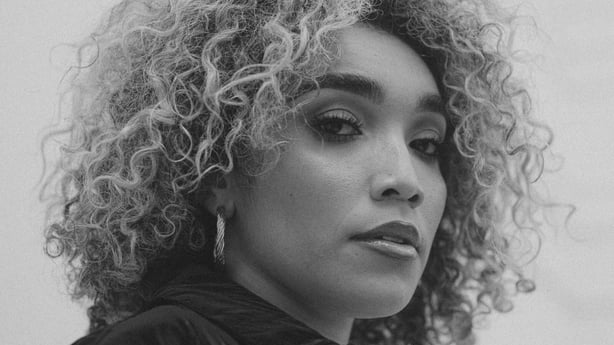 "Do you know what? This is the most amazing opportunity, to do something that I've always appreciated," she says. "I've always had a great appreciation for dancers, and what they do. So to be given an opportunity to do that, with a pro every day of the week, and get the glitz and glam every Sunday - I really couldn't say no.
"If anything, it came at the perfect time, because it is a really hard time at the moment for people working in the event industry. Everything's up in the air and we don't when we'll be able to do what we do again properly. And I'm having the time of my life."
For Billy, the challenge of doing something radically different to what he's accustomed to has been a huge incentive for him in the weeks since he signed up for the show and began rehearsals. He's clearly having a ball.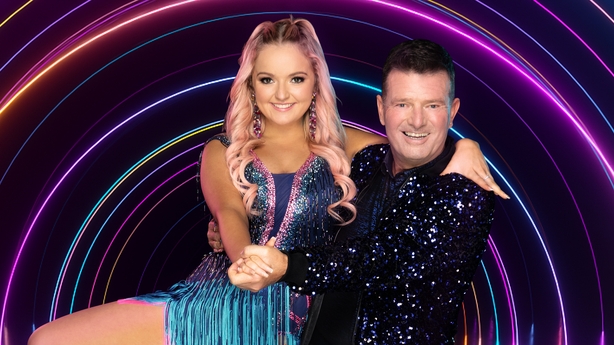 "I'm completely blown away and completely out of my comfort zone," says the 61-year-old. "It's one thing performing to a crowd in the Olympia or Vicar St. It's another thing to perform a dance. And I'd never realised how much hard work goes into it.
"When you think of it, we're going to dancing for two minutes, and this is our fourth week of rehearsing. Just for those two minutes of dancing. And we're still learning. It's full-on but very enjoyable.
"I'm partnered with the youngest pro dancer. Her name is Hannah Kelly, and the fact that I'm the oldest contestant . . . I don't know whether it was done on purpose, but the fact that we're both Dubs - her family are from Pearse Street, I'm originally from Ballymun - means that we're getting on like a house on fire."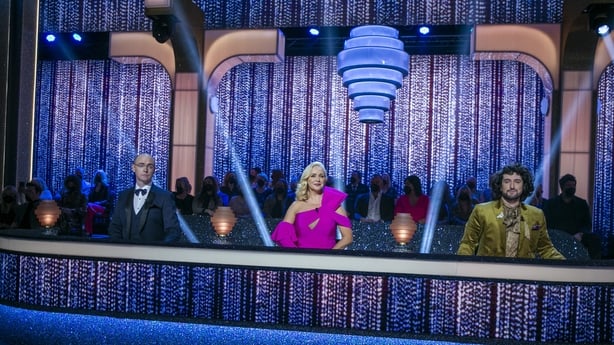 Nail That Tune
Billy McGuinness and Erica-Cody on the dance style they're performing and song they'll be dancing to impress the judges on this week's Dancing with the Stars . . .
Erica
"I'm actually dancing the Samba. So it's very fast, very fierce. Very sexy, but a lot of fun. I can't wait to show everyone what we've been working on over the last while.
"I hope it shows the chemistry that's come with working with Denys Samson. It's going to be fun. We're dancing to Kiss My (Uh Oh) by Anne Marie & Little Mix.
Billy
"My first dance is going to be a Foxtrot. And I'm dancing to the music of - and it's a great song, I think it's going to put a smile on everyone's face in these dark times - Always Look on the Bright Side of Life. I can't wait."
The other couples, dance styles and songs are:
Aengus Mac Grianna and Emily Barker, doing a Charleston to Goody Two Shoes by Adam Ant
Matthew MacNabb and Laura Nolan, doing a Viennese Waltz to Dangerously by Charlie Puth
Jordan Conroy and Salome Chachua, doing a Salsa to Take You Dancing by Jason Derulo
Ellen Keane and Stephen Vincent, doing a Tango to Golden by Harry Styles
Dancing with the Stars, 6.30pm, Sundays, RTÉ One