There's dancing on the double with Dancing on Ice and Dancing with the Stars, Sue Perkins is back on her travels with a Big American Road Trip, and Nicolas Cage impresses in Pig . . .
Pick of the Day
Dancing on Ice, 6.30pm, Virgin Media One
Going up against Dancing with the Stars? One press of a red button, of course, and you could watch both shows.
As DoI returns, Phillip Schofield and Holly Willoughby welcome the 12 celebrities who are competing to become the latest champions of the rink.
There's also a new face amongst the judges as former Strictly dancer Oti Mabuse joins Ashley Banjo, Jayne Torvill and Christopher Dean.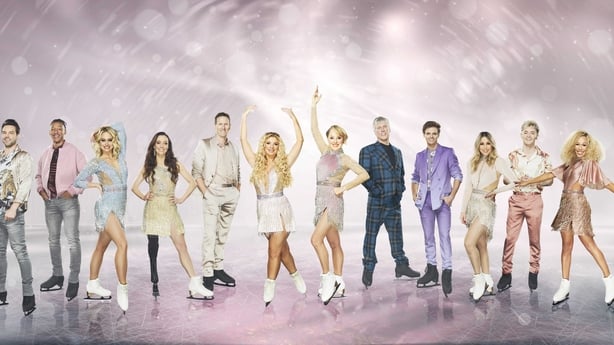 Contestants Sally Dynevor, Bez, Kimberly Wyatt, Brendan Cole, Ria Hebden and Kye Whyte take to the ice tonight to make their debuts on the show.
That means Stef Reid, Liberty Poole, Ben Foden, Regan Gascoigne, Rachel Stevens and Connor Ball will be performing their routines next week.
Don't Miss
Dancing with the Stars, 6.30pm, RTÉ One
Jennifer Zamparelli and Nicky Byrne present as the remaining six celebrities take to the floor with their professional partners for the first time.
This week viewers will see Erica Cody (below), Aengus Mac Grianna, Matthew Mac Nabb, Ellen Keane, Billy McGuinness and Jordan Conroy performing for the first time.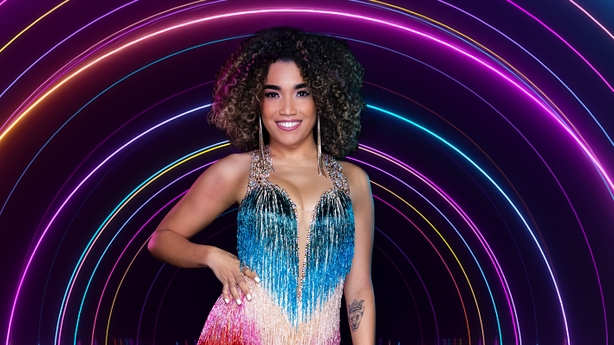 Brian Redmond, Loraine Barry and Arthur Gourounlian will be judging the efforts and giving their verdicts.
No one will be voted off the show tonight, as week three next Sunday will see the very first of the eliminations take place.
Smother, 9.30pm, RTÉ One
As season two of the Dervla Keating-led drama continues, Val and her three daughters are stunned to see 'Liar' scrawled in lipstick across the mirror, meaning someone is clearly out to get her.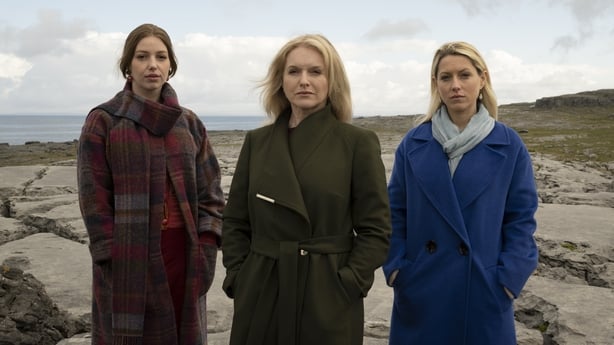 Call the Midwife, 8.00pm, BBC One
It's June 1967, and the Order of St Raymond Nonnatus is celebrating a very special milestone birthday.
It's been 100 years since the Order first arrived in Poplar.
When Sister Julienne is unable to organise the celebrations, Shelagh brings the community together for what will be a joyous occasion.
Meanwhile, when tending to a patient who has tuberculosis, Sister Frances and Nancy learn that some residents have become increasingly frustrated by the presence of meths drinkers in the area.
Also: Nurse Crane treats a young singer who is making a name for herself - but can no longer hide her pregnancy. She must decide between two very different futures.
Around the World in 80 Days, 6.10pm, BBC One
The David Tennant-starring adaptation of the Jules Verne classic continues.
As the trio of travellers are now Pacific castaways, Passepartout attempts to atone for his treachery, Abigail is apologetic, but Phileas remains stubborn as revelations and regrets drive wedges between them.
Meanwhile, the Reform Club hears the distressing news that Fogg and Fix are lost at sea.
New or Returning Shows
Sue Perkins' Big American Road Trip, 9.00pm, Channel 4
Yet another travel show for Sue Perkins. Nice work etc.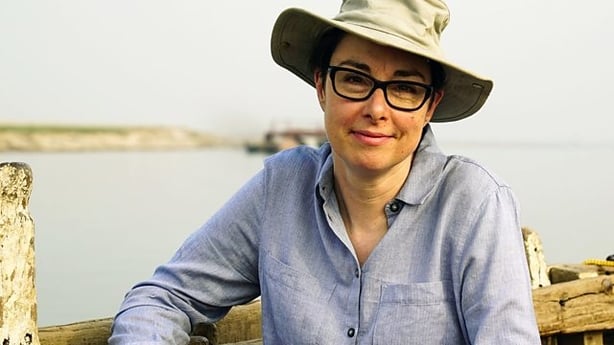 In this two-parter, the presenter travels across California and Colorado in a campervan, beginning with a journey along the Pacific Coast Highway to Yosemite.Nice.
Along the way, she meets people who have given up a settled existence in favour of living in campervans, including one of the stars of Oscar-winning film Nomadland.
As Sue discovers, he brings the whole idea of nomadic living to a brand-new audience via his YouTube channel.
New to Stream
Pig, Sky Cinema & NOW
Here's a quirky treat that deserves a look. Also good to see Nicolas Cage put in an impressive performance, as so much of his career has been underwhelming.
He plays against type in this quiet, delicate and deeply moving film from first-time director Michael Sarnoski.
Cage stars as a reclusive truffle hunter living alone in the Oregon wilderness, who returns to Portland to find whoever stole his beloved pig.
Sunday Cinema
Hampstead, 9.00pm, RTÉ2
This romantic dramedy, starring Brendan Gleeson, Diane Keaton and James Norton, is a little gem that oozes charm.
Bored American widow Emily becomes involved with Donald, a gruff Irish loner living wild on Hampstead Heath, even though the worlds they inhabit could not be more different.
When his home is threatened by greedy real estate developers, she believes she has found her new cause - but gets more than she bargained for when unexpected romance blossoms.
The Greatest Showman, 5.45pm, Channel 4
Panned by many critics – not this one, it must be said – this much-loved musical redefined the genre. It's an invigorating joy from start to finish, full of cracking tunes.
The cast is on the strong side too, with Hugh Jackman in the lead role, ably supported by the likes of Zac Efron, Michelle Williams, Rebecca Ferguson and Zendaya.
After losing his job as a bank clerk, PT Barnum (Jackman) creates and develops his circus in New York in the mid-1800s with the help of playwright Phillip Carlyle and an adopted family of entertainers shunned by society.
Family Flick
Megamind, 4.15pm, RTÉ2
This is a hugely enjoyable animated comedy, with the voices of Will Ferrell, Tina Fey and Brad Pitt.
An evil genius finally succeeds in killing the superhero who has foiled his every evil scheme, but finds life without an enemy quite boring.
To fill the gap, he transforms an ordinary man into a worthy adversary - but when his creation turns evil, it falls to the villain to save the world.
Click here for TV listings