Danny Dyer hosts The Wall Versus Celebrities, there's more chat with Tommy Tiernan, music from Mick Flannery and Susan O'Neill with the RTÉ Concert Orchestra, and the NFL Wildcard Weekend begins . . .
Pick of the Day
The Wall Versus Celebrities, 6.55pm, BBC One
Danny Dyer – soon to be 'former EastEnder' - hosts the first of five special editions of the game show.
This week married comedians Sarah Millican (below) and Gary Delaney taking on The Wall and answer questions that combine knowledge, strategy and luck to win money for charity.
But the game proves much harder than usual with the addition of a new Superdrop feature that increases the prize fund, but also threatens to wipe out all their accumulated winnings.
Boyzone fans note: next week it's the turn of Ronan Keating and his wife Storm.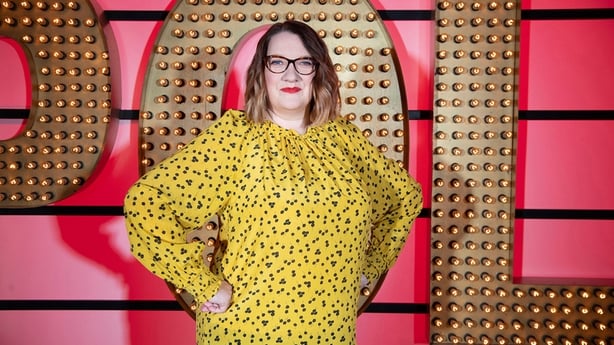 Don't Miss
Mick Flannery and Susan O'Neill with the RTÉ Concert Orchestra, 10.50pm, RTÉ One
Filmed last November at the National Concert Hall in Dublin, this one-off performance is presented by John Creedon.
The folk duo are joined by the orchestra and conductor Cormac McCarthy for new arrangements of songs from their album In the Game, and more.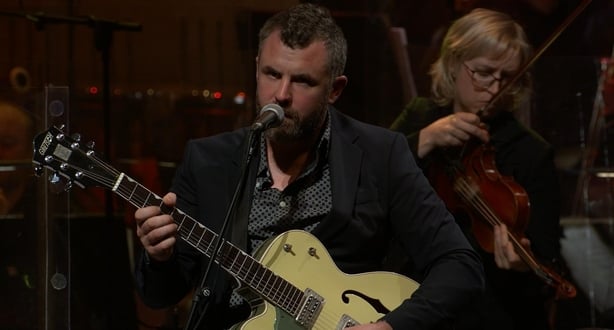 NFL Wildcard Weekend, 9.30pm, Sky Sports Main Event/NFL
The road to the Super Bowl starts here as the NFL 2021/2022 playoffs begin with the Wildcard Weekend.
For those not in the know, this is where the second, third and fourth seeded teams from each conference are paired off against three Wildcard teams - in other words the three teams with the best overall record of all remaining teams in the conference.
The winners of this round will go on to the Divisional Playoffs where the first seeded teams from both divisions will have automatically advanced.
Last season saw the fifth-seeded Tampa Bay Buccaneers enter the playoffs as a Wildcard team, and would then go on to defeat the fourth seeded Washington Team and eventually win Super Bowl LV.
First up, it's Raiders v Bengals, followed later by Patriots v Bills.
The Tommy Tiernan Show, 9.35pm, RTÉ One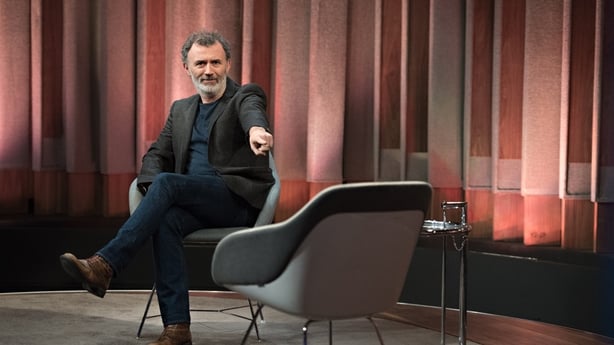 It doesn't matter whether or not Tommy is familiar with his guests, or even whether or not you're familar with them. You just know this is going to be an entertaining and revealing show.
Enjoy.
The Masked Singer, 7.00pm, Virgin Media One
Hosted by Joel Dommett, this show continues to leave me speechless. We are truly living in remarkable times.
You know the drill: five singers take to the stage in disguise as judges Jonathan Ross, Davina McCall, Rita Ora and Mo Gilligan try to guess the mystery celebrities performing inside the elaborate costumes.
After the votes are counted, a fourth celebrity will be eliminated and unmasked.
New or Returning Shows
Who Wants to Be a Millionaire? Celebrity Special, 8.30pm, Virgin Media One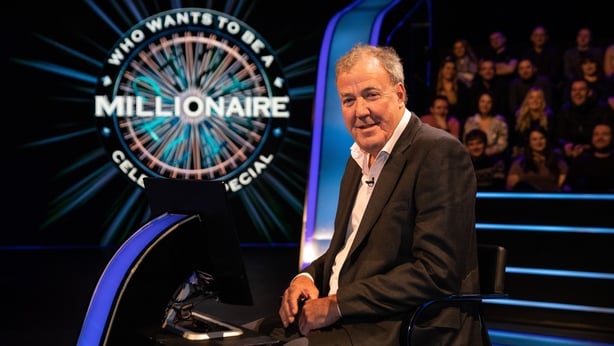 Jeremy Clarkson (above) presents as Robert Rinder and Scarlett Moffatt take part in the quiz, answering up to 15 questions that could land their chosen charities a huge sum of money.
As ever, they have lifelines including Ask the Host, Phone a Friend and 50-50 available to them if they get stuck. Which they will . . .
Hidden Assets, 9.00pm, BBC Four
If you missed this on RTÉ One, here's a chance to catch the more-ish cop drama starring Angeline Ball.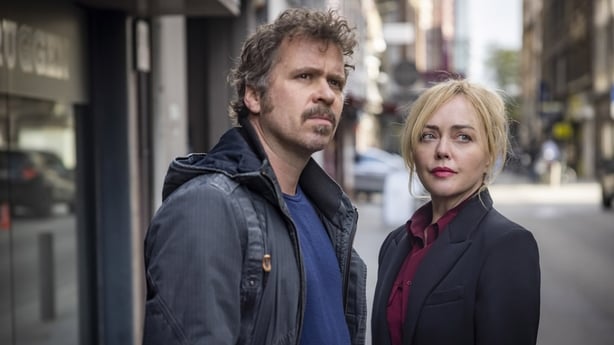 A routine raid led by Irish Criminal Assets Bureau detective Emer Berry reveals that a small-time drug dealer has been receiving substantial funding from a seemingly untraceable source - not in cash, but in rough diamonds.
When the gems are linked to a series of bombings in Belgium, Emer is forced to work with Police Commissioner Christian De Jong.
New to Stream
The Paper Tigers, Sky Cinema & NOW
If you're into both kung-fu and comedy, this is one for you.
As teenagers, kung fu disciples Danny (Alain Uy), Hing (Ron Yuan) and insurance (Mykel Shannon Jenkins) were inseparable.
Fast forward 25 years and each has grown into a washed-up middle-ages man seemingly one kick away from pulling a hamstring – and not at all preoccupied with thoughts of martial arts or their childhood best friends.
But when their old master is murdered, the trio reunite, soon learning that avenging their sifu will require conquering old grudges and a dangerous hitman still armed with ample knee cartilage.
Saturday Cinema
Jack Reacher: Never Go Back, 9.30pm, Channel 4
Here's the Cruiser to liven up your Saturday night.
Director Edward Zwick's blockbusting action thriller sequel based on Lee Child's novel, starring Tom Cruise, Cobie Smulders, Danika Yarosh and Aldis Hodge.
The nomadic vigilante tries to save an army major who has been framed for murder and treason.
Jack Reacher discovers that Turner has been targeted by a secret government conspiracy, and together they go on the run to expose the truth.
Family Flick
A Dog's Journey, 6.30pm, RTÉ One
A bit twee for some, this is a drama sequel to A Dog's Purpose, starring Dennis Quaid and Henry Lau, with Josh Gad providing the voice of Bailey.
Beloved dog Bailey finds his new destiny and forms an unbreakable bond that will lead him, and the people he loves, to places they never imagined.
Click here for TV listings