Dervla Kirwan, who stars as scheming matriarch Val Ahern in RTÉ drama Smother, has revealed that she and her family are planning to correct an error on the gravestone of her great grand uncle Michael Collins' to mark the centenary of his death.
Dervla's connections to the fallen Irish leader, who was gunned down in an ambush in Béal na Bláth in Cork in August 1922, were first revealed when she appeared on BBC genealogy show Who Do You Think You Are? in 2010.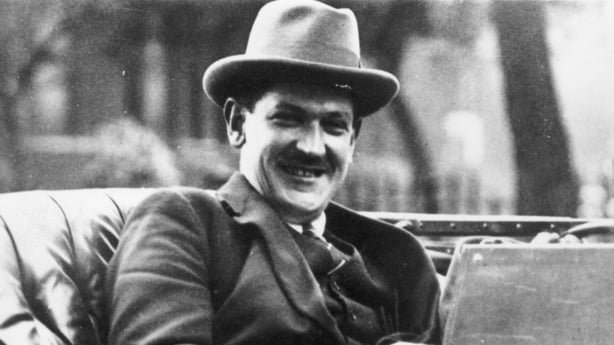 Appearing on Today with Dáithí and Maura on RTÉ One on Friday, she said, "I'm the great grandniece of Michael Collins. So that's a tremendous connection to have. I can't wait for this year and hopefully we'll be able go along and be there.
"We're also trying to re-do his headstone for his grave. The family - the Collins family. So, on his gravestone they actually gave the incorrect date of birth - can you imagine? So, we're re-doing all that this year. Hopefully it will bring all the families together. Could be very exciting."
The actor, who left Ireland when she was 17, is related to Collins through her maternal grandfather, Finian Collins O'Driscoll, who was Collins' nephew.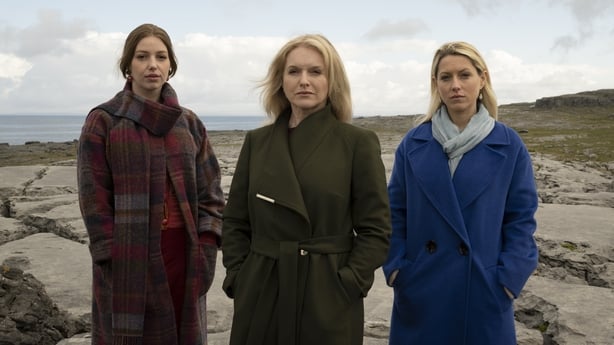 Dervla, who also starred in Ballykissangel and Goodnight Sweetheart, also discussed what's in store on season two of Smother, telling Dáithí and Maura Dervla that she found the idea of Denis' ghost rising from the ashes and represented by the prodigal son an appealing part of the new storyline.
When Dáithí said he was worried that Val's daughter Anna (Gemma-Leah Devereux) was heading down a bad road, Dervla said, "I'm terribly sorry but because my character is so manipulative, she's just watching from the side lines and letting it all happen!
"I think there are so many lies now that have been revealed and so many secrets," she added. "When you control a family, you have to first really have elicited some respect and trust and because that's now been completely removed from the family dynamic, they really intuitively don't believe a word that comes out of their mother's mouth.
"So, it's going to be very interesting for the audience. Each episode has a monumental cliff hanger... and I don't want to say anymore because I don't want to ruin it! I'll get into trouble if I say too much!"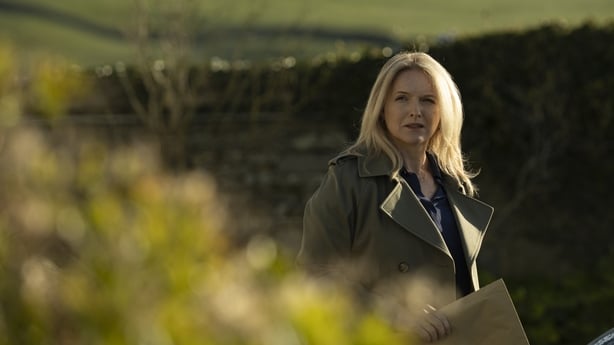 On the question of Smother's central themes of privilege, money, wealth, Dervla said, "Again, I can't reveal too much but let's put it this way Val thought there was a lot more in the bank and she's going to get a hell of a shock.
"Money always plays a part, doesn't it? Families are all, `who's more valid? Who's been left what in the will? how much do you love me? Is there going to be a financial amount that reflects that love?' It's terrible but that's what this family are all about."
Asked about balancing work and family life while on set, Dervla praised her husband and fellow actor, Rupert William Penry-Jones.
"I was very lucky to marry someone who was an actor," she said. "I think we have a tremendous wealth of mutual understanding and experience because of that. But you know it's no different to anyone else going out to work. Everyone's balancing the books with family and work. It's difficult for everyone."
Episode two of Smother airs on RTÉ One on Sunday January 16 at 9:30pm.