On a busy day for sofa-surfing, Ricky Gervais' After Life returns, there's The Late Late and Graham Norton for chat, Denzel in The Tragedy of Macbeth, and Riverdance: The Animated Adventure . . .
Pick of the Day
After Life: Season 3, Netflix
The highly-regarded Ricky Gervais show, about a man coping (or not) in the wake of his wife's death, returns for a final run.
After Life picks up from the emotional cliffhanger end to the previous season, when Tony's life was left hanging in the balance.
Just as he was about to take an overdose of pills, he was stopped by his dog Brandy and Nurse Emma (Ashley Benson).
Season 3 is set to explore Tony and Emma's relationship. Can he finally move on with his life?
Don't Miss
The Late Late Show, 9.35pm, RTÉ One
Taoiseach Micheál Martin (above) is among tonight's guests.
He's set to provide an update on the current situation on managing the outbreak of Covid-19. Fingers crossed we're getting there!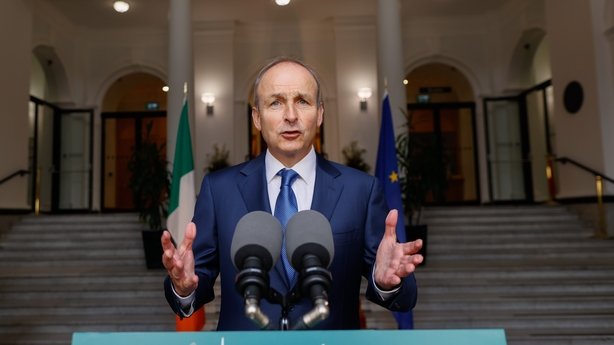 Ryan Tubridy will also be joined by Operation Transformation host Kathryn Thomas and the five current leaders.
This Friday night's show will also host a very special TradFest music session with the likes of Mike Hanrahan, Niamh Dunne, Dara & Mick Healy, Bridín, Mairead Ni Mhaonaigh, Séamus and Caoimhe Ui Fhlatharta.
The Graham Norton Show, 11.05pm, BBC One
Graham Norton's guests include comedy superstar Ricky Gervais, who's on to promote the third season of his dark dramedy After Life.
Also: Oscar-winner Cate Blanchett discusses her starring role in film noir remake Nightmare Alley and top TV duo Anthony McPartlin and Declan Donnelly chat about their new ITV game show Ant & Dec's Limitless Win.
In the music slot, Elvis Costello & the Imposters perform their new single Paint the Red Rose Blue.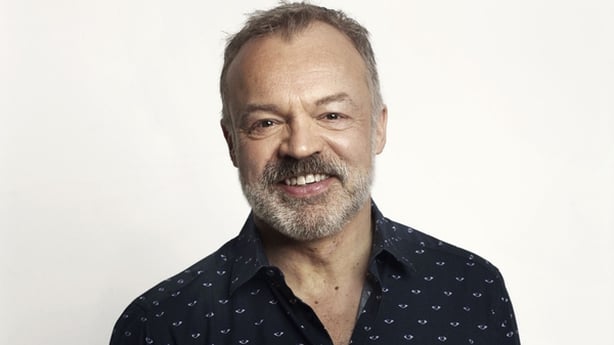 New or Returning Shows
The Big Beat: Fats Domino and the Birth of Rock 'n' Roll, 9.00pm, Sky Arts
Streaming on NOW
Fats Domino, along with Elvis Presley, Chuck Berry, Little Richard, and Jerry Lee Lewis, is a founding father of rock 'n' roll.
A legendary performer, he has sold 60 million records world-wide and had more chart hits than any other rock 'n' roll artist except Elvis.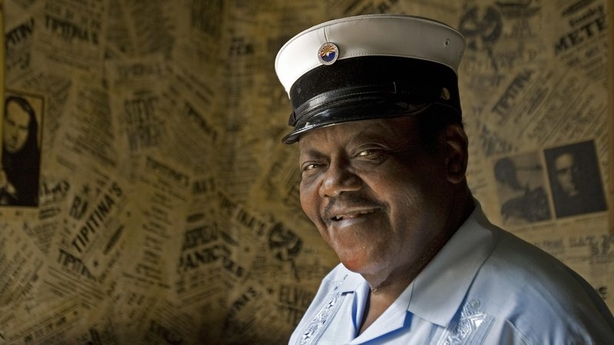 His signature hits - Blueberry Hill, Blue Monday, Walking to New Orleans, and Ain't That a Shame are a part of the American psyche.
This documentary chronicles Fats' extraordinary rise from a poor New Orleans neighborhood to become one of the most popular, ground-breaking performers of the rock 'n' roll era.
Full of electrifying vintage live performance footage of Fats and his band, the film features interviews with Fats himself as well as legendary collaborators.
New to Stream
The Tragedy of Macbeth, Apple TV+
Joel Coen's solo effort promises a stylish take on William Shakespeare's Scottish play.
Denzel Washington leads the cast as Macbeth, with Frances McDormand in tow as Lady Macbeth.
If the trailer's any indication, this could be one of the cinematic moments of 2022.
Save the Cinema, Sky Cinema & NOW
Based on a true story, the sleepy town of Carmarthen in Wales changed in 1993 when one woman's resolve brought the red carpet to their doorstep.
When it's announced the town's beloved cinema is to be closed down, it's down to Liz Evans (Samantha Morton), hairdresser and linchpin to the local community, to find a way to stop the bulldozers.
As she and her friends barricade themselves in the theatre, she teams with town councillor Richard (Tom Felton) to come up with a grand plan involving a Hollywood legend and a monster-sized premiere.
Copshop, Netflix
Gerard Butler, Frank Grillo, and Alexis Louder star in this cop drama.
A con artist decides to hide from an assassin inside a small-town police station. When the hit man turns up at the precinct, an unsuspecting rookie cop finds herself caught in the crosshairs.
Riverdance: The Animated Adventure, Netflix
This could be scraping the bottom of the Riverdance barrel. Or it could be brilliant. It might even be both.
It follows an Irish boy named Keegan (Sam Hardy) and a Spanish girl named Moya (Hannah Herman Cortes) as they journey into the mythical world of Megaloceros Giganteus, who teach them to appreciate Riverdance as a celebration of life.
Directed by Eamonn Butler and Dave Rosenbaum and featuring an original score from Grammy Award winning composer Bill Whelan, it also stars Pierce Brosnan, Lilly Singh, Jermaine Fowler, Pauline McLynn, John Kavanagh, Aisling Bea and Brendan Gleeson.
The Real Queens of Hip-Hop: The Women Who Changed the Game, Disney+
Music is becoming a cornerstone of Disney+ programming, and here's another promising documentary.
Salt of Salt-N-Pepa narrates an intimate look at the evolution and impact of women emcees and rappers, told by the trailblazing artists who helped create a musical and cultural empire.
Featuring an all-female interview lineup, it comes with original spoken word performances by the legendary MC Lyte and an original score by WondaGurl.
It also features new interviews from current chart-toppers such as City Girls, along with pioneers of the '70s such as MC Sha-Rock and stars of the '80s, '90s and '00s including Da Brat, Eve, Trina and Yo-Yo.
Ending Today
One Night in Legoland, 10.00pm, Channel 4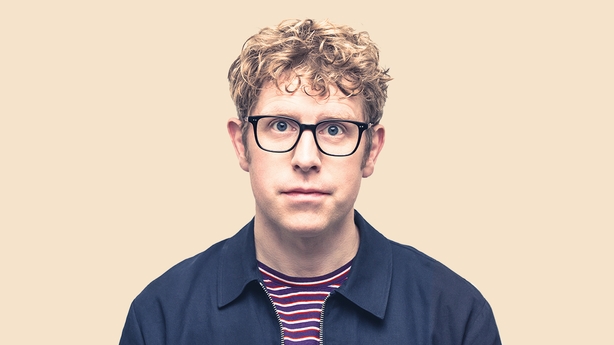 Alex Brooker and Josh Widdicombe (above) are joined by husband-and-wife comedians Jon Richardson and Lucy Beaumont, as they spend an access-all-areas night in Legoland.
Alex, Josh, Jon and Lucy drink in some of the world's most impressive landmarks in Lego form, enrol in a high-octane race at the Driving School, and slip behind the doors of the Legoland staff workshop, where they have 15 minutes to build the most impressive Lego model they can.
Click here for TV listings