The Apprentice sets a toothbrush challenge, there's animal magnetism in First Dates Ireland, Who Do You Think You Are? looks at Doctor Who star Jodie Whittaker, and Laochra Gael returns . . .
Pick of the Day
The Apprentice, 9.00pm, BBC One
The one great thing about this show is that it exploits the gap between ambition and talent for comedic effect. It's an idiot's charter.
This week, sour-puss Sugar tasks his candidates with marketing a brand-new electric toothbrush aimed at children aged between six and eight.
They must also create an accompanying app that encourages youngsters to brush their teeth before pitching their package to two major buyers.
Meanwhile, one team takes on an intergalactic space theme with hopes of it rocketing them to success, while the other takes a chance with a magical masterplan.
As usual, Karren Brady and Tim Campbell act as Alan Sugar's eyes and ears on the ground.
Don't Miss
Anne, 9.00pm, Virgin Media One
Maxine Peake – who's also in Rules of the Game on BBC - continues her dominance of the gogglebox.
Here she's on top form (as usual) with her impressive lead role In this fact-based drama about Anne Williams, who dedicated her life to campaigning for justice following her son's death at a football match.
Disgusted with the verdict of accidental death at the inquest into the disaster, Anne is determined to find out what really happened to her son at Hillsborough in 1989, when he was one of the 97 innocent supporters to die at an FA Cup semi-final between Liverpool and Nottingham Forest.
Screw, 9.00pm, Channel 4
Nina Sosanya (below, right of centre) is excellent in this prison dramedy that also features Derry Girls star Jamie-Lee O'Donnell, Laura Checkley, Stephen Wight, Ron Donachie and Faraz Ayub.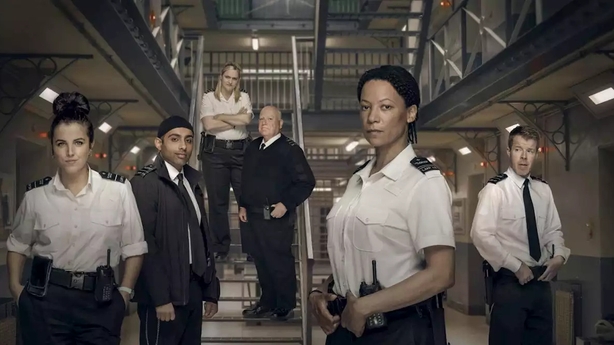 Supervising officer Leigh Henry comes under increased pressure to produce her birth certificate to secure the promotion she so desperately wants.
The return of a troublesome old adversary on the wing is the last thing she needs, and her controversial strategy to help a prisoner who's being intimidated pits her against Gary, but could bring an unexpected solution to her problem.
Meanwhile, with the help of her colleagues, probationer Rose starts to find her feet in this terrifying new world - though a tense encounter with a prisoner reminds her what's really at stake.
If you missed last week's opener, you can catch up (or even watch all episodes) on Sky or All4.
Here's a behind the scenes video:
Andy Warhol's America, 9.00pm, BBC Two
This week's episode looks at the artist's response to the Civil Rights movement and the assassination of John F Kennedy, as well as other major historical events happening in America during the 1960s.
Plus, stories about Warhol setting up the Silver Factory and managing the Velvet Underground, and also how he faced his own personal nightmare – when he was shot by a Factory associate, Valerie Solanas.
How the West Was Won, 8.00pm, BBC Four
Here's a treat. A truly epic western with a fantastic cast, including James Stewart, John Wayne, Gregory Peck, Henry Fonda, Debbie Reynolds, Lee J Cobb and Richard Widmark.
Three generations of a pioneering family experience many ordeals and adventures in their endeavour to build a new life for themselves on the American frontier in the 19th century.
Over the years, the family experiences the key events of the nation's history, including the gold rush, the Civil War, and the building of the railroads.
First Dates Ireland, 9.30pm, RTÉ2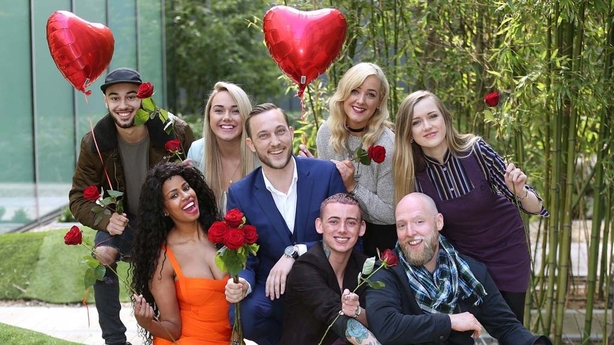 It's another mix of food and flirting as Maitre D' Mateo and co (above) welcome some more dating couples to the restaurant of romance.
First up, and in the ultimate surf and turf date, farm girl Julieann from Westmeath unleashes her animal magnetism on Luke, a real catch from a fishing village in County Down.
Plus, Marina from Clondalkin takes a real shine to former figure skater Kori from Portland, Oregon.
How will these dates with dinner and destiny turn out?
New or Returning Shows
Who Do You Think You Are? 10.15pm, RTÉ One
The series that follows celebrities as they trace their family trees to uncover facts about their heritage returns.
First up in the genealogy game is Doctor Who star Jodie Whittaker (below), who also starred alongside previous Timelord David Tennant in Broadchurch.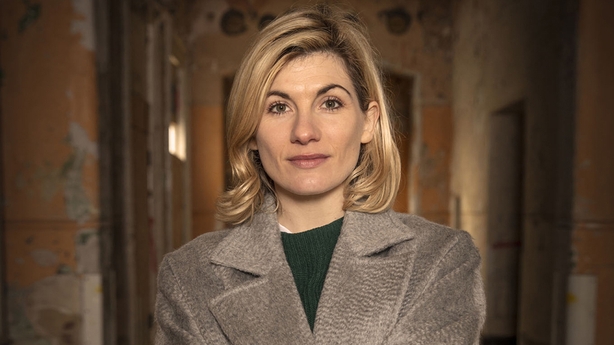 She looks into a romantic story she has been told about how her paternal grandmother Greta came to be given the middle name of Verdun - which was a First World War battle.
On her mother's side, Jodie gets to the bottom of how her great-great-grandfather worked his way up from child labourer in a Yorkshire coal mine to becoming the owner of one.
Laochra Gael, 9.30pm, TG4
The definitive GAA sports series returns with the extraordinary story of Antrim hurler, Terence McNaughton (below).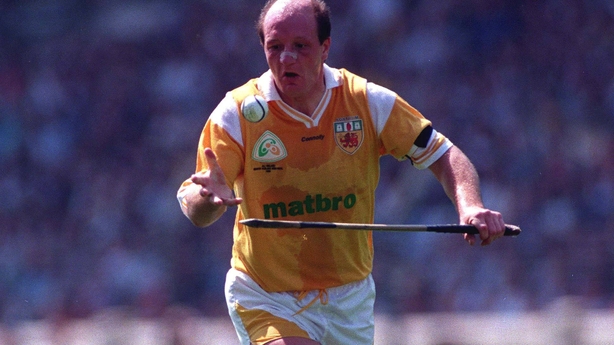 As a boy, he suffered exclusion because of his speech impediment. He found release on the playing field, but the life of a hurler was perilous in the North in the eighties.
Because of his fame as a player, he was targeted for assassination by the UDA. In spite of all of this, he became the heartbeat of a team that will be remembered forever.
There are more GAA tales on Croí an Chlub, (8.00pm, TG4), which tells the stories of four very different GAA clubs as they compete, battle for honours, and strive to survive as they return to play in 2021.
The North Water, 10.30pm, RTÉ2
Here's a pretty grim BBC drama that's more an endurance test than entertainment.
It has a great cast though, including Jack O'Connell, Stephen Graham, Colin Farrell and Sam Spruell.
The story starts in Hull in 1859, as cashiered Irish army surgeon Patrick Sumner (Jack O'Connell) boards the whaling ship Volunteer as its surgeon.
Hoping to escape the horrors of his past, instead he finds himself on an ill-fated journey to the arctic in the company of a murderous psychopath.
New to Stream
The Journalist, Netflix
A journalist known as the maverick of news media defiantly chases the truth in this Japanese TV adaptation of the hit movie of the same name.
Journo Anna Matsuda roots around a corruption case that no one else wants to touch.
Before long, she's on course to upsetting people in high places, which can only spell trouble.
Click here for TV listings