The investigation ramps up on Rules of the Game, Operation Transformation continues its calorific journey, TG4 begins a wildlife series based on Celtic coasts, and Marvel's The Eternals lands on Disney+ . . .
Pick of the Day
Rules of the Game, 9.00pm, BBC One
Last night's impressive opener was made all the better by a great performance from Maxine Peake as ruthless company boss Sam Thompson, who's rocked by a workplace death.
And even if you missed the first episode of this drama, do yourself a favour and check it out.
As the murder mystery continues, HR Director Maya digs into the company's work culture, questioning Tess about the complaint she made against Hugh that got him fired.
She's also looking into the mysterious death of an employee that occurred 10 years earlier.
Then Anita reveals to Sam, Gareth and Owen that Maya was a whistle-blower in her previous job, putting pressure on Sam to stop Maya's investigation.
Don't Miss
Operation Transformation, 9.35pm, RTÉ One
The long-running lifestyle-changing series continues.
Following on from last week's opening episode, the five leaders continue their health and wellness plans with the aim of resetting and kick-starting a new chapter in their lives.
Kathryn Thomas presents and the participants are guided by fitness coach Karl Henry, clinical psychologist Eddie Murphy, dietician Aoife Hearne and general practitioner Sumi Dunne.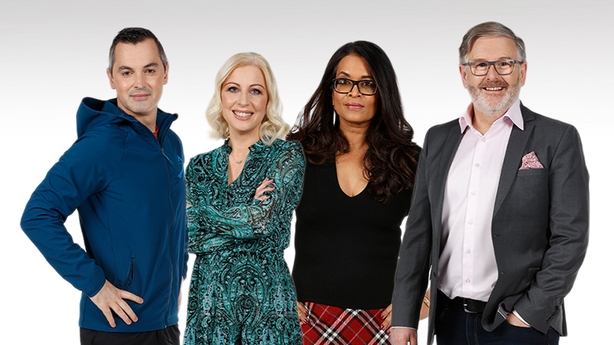 The Diary of Anne Frank, 10.30pm, BBC Four
Another chance to see this 2009 BBC adaptation, starring Ellie Kendrick in the title role. The first three episodes run tonight.
The story begins in June 1942, in wartime and Nazi occupied Amsterdam, where Annelies Marie Frank, a teenage Jewish girl, is celebrating her 13th birthday.
Amongst her birthday presents, she is given a red diary. Days later, call up papers arrive for her 16-year-old sister Margot and her parents, Otto and Edith, decide to hasten their plan to go into hiding to ensure that the family does not get separated.
Followed at 11pm by part two, where the families adapt to the strict rules by which they must live. Then in part three at 11.30pm, November 1942 arrives and Otto fears he and his family will be discovered after learning the building in which they are hiding is due to be sold.
The Diary of Anne Frank is preceded at 9pm by The Last Survivors, which features testimony from Holocaust survivors living in Britain.
The Repair Shop, 8.00pm, BBC One
This show continues to offer a fascinating look at beloved objects getting a new lease of life.
This week, upholsterer Sonnaz Nooranvary works on a stately chair that was made specially for King George VI's coronation, which owner Andy's grandfather attended as an usher.
Meanwhile, Suzie Fletcher tries to repair and revitalise a leather writing case that once belonged to a woman who worked as a code breaker at Bletchley Park.
Then Electronics expert Mark Stuckey tries to get a dilapidated record turntable back in tip-top condition and Steve Fletcher tries to get a mechanical toy clown spinning again.
Britain's Most Expensive Houses, 9.00pm, Channel 4
It's fair to say that there's an awful lot of spectacular gaffs across the pond in Blighty.
This series continues its exploration of one of the world's largest luxury estate agencies, UK Sotheby's International Realty, and gives a fascinating insight into the exclusive world of super-prime properties.
The company's UK director Jason is determined to bag Otterburn Castle in Northumberland - once owned by his great-great-great-great-grandfather - and convince the current owner that he is the broker for the job.
Constance tries to find a London penthouse with a great view for Italian first-time buyers Alessandro and Ilenia, while John takes on a stunning property in the Surrey hills which was featured in Beauty and the Beast and Star Wars.
New or Returning Shows
Iontais na bhFarraigí Ceilteacha, 9.30pm, TG4
Naturalist Eoin Warner explores the marine animals that inhabit the coastlines of Ireland and Wales and are perfectly adapted to this rapidly changing and dramatic environment.
This opening episode sees the cameras follow Atlantic grey seals through the year, from courtship, to pregnancy and birth.
Will a curious snowy-white seal pup make it safely through to adulthood? We also follow a pair of guillemots, bringing up their single youngster on a narrow rock shelf.
The parents must protect their chick from aerial attacks by predatory gulls, until the chick makes the heart-stopping first leap off the cliff edge.
An Cósta Thiar, 8.30pm, TG4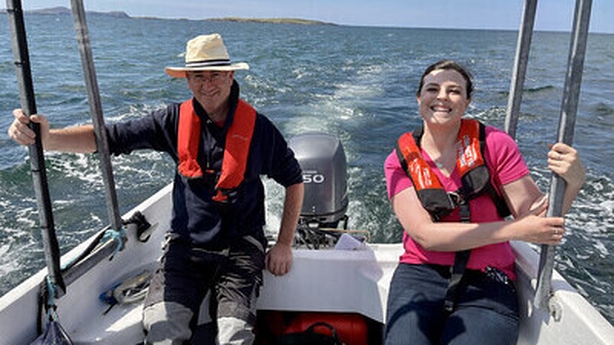 The west coast of Ireland is recognised as one of the most remarkable coastal routes in the world.
In this series, Áine Ní Bhreisleáin travels down the west coast to gain an insight into the culture, challenges and benefits of living by the Atlantic.
Áine bids farewell to her swim group, Uisce Beatha, in Gaoth Dobhair, heading to na Rosa to learn about the historical importance of the sea.
While fishing, she investigates the constant battle between sustaining communities and conserving our seas, and finally discovers a gem, Owey Island.
Narcos, 10.30pm, TG4
Here's the American crime drama television series created and produced by Chris Brancato, Carlo Bernard, and Doug Miro, based on the story of Colombian drug kingpin Pablo Escobar.
Building a career on smuggling products into and out of Colombia, Pablo Escobar is introduced to the cocaine drug trade and sees an enormous opportunity for profit.
Escobar establishes the first dedicated drug smuggling ring from Colombia to the U.S. As a Miami DEA Agent, Steve Murphy witnesses the effects and increased violence that the cocaine trade brings to Miami.
New Zealand: Earth's Mythical Islands, 8.00pm, BBC Four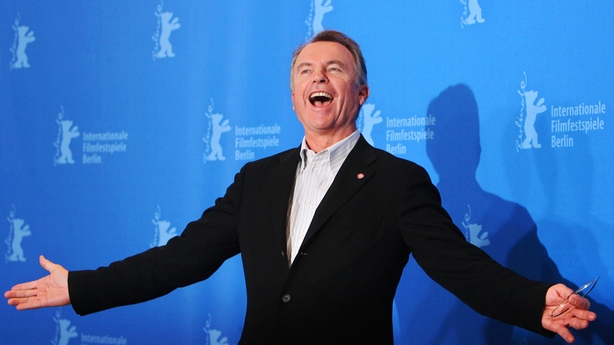 Sam Neill (above, looking rather pleased with himself) narrates this documentary series examining the wildlife of the Antipodean island chain, which has been left to its own devices for 80 million years - with surprising consequences.
The opening edition features New Zealand's weirdest and most ancient species, including dinosaur-like reptiles, insects that have become giants, and flightless birds that behave like badgers.
Meanwhile the people who settled developed their own unique culture, and all must battle the natural forces that shape the island nation.
New to Stream
The Eternals, Disney+
Here's the latest Marvel movie to make the streaming move to Disney.
Our own Barry Keoghan is in the cast of this Marvel movie that includes Gemma Chan, Angelina Jolie, Salma Hayek, Brian Tyree Henry, Don Lee, Kumail Nanjiani, Richard Madden, and Kit Harington.
The story begins millions of years ago when the cosmic beings known as the Celestials genetically experiment on humans, creating the super-powered and near-immortal beings and a more monstrous off-shoot known as the Deviants.
The two races move behind the scenes throughout human history while also engaging in cosmic powerplays.
Among the Eternals are Ikaris, fueled by cosmic energy; Sersi, who relishes moving amongst humans; and Thena, often mistaken for the Greek goddess Athena.
Click here for TV listings