There's a documentary about Jimmy Savile, the return of Kevin Costner-starring modern western series Yellowstone, the second-last trip to Pen15, and the arrival on RTÉ of Ridley Road and The Cleaner . . .
Pick of the Day
Jimmy Savile: Portrait of a Predator, 9.00pm, Virgin Media One
This documentary explores how the once revered DJ and TV star Jimmy Savile - now recognised as one of Britain's most prolific sex offenders - engineered his career and lifestyle to abuse and escape detection.
Savile's decades-long litany of abuse seriously affected the reputation of those who failed to stop him, most notably the BBC, hospital trusts and the police, once the truth emerged after his death ten years ago.
Seen through the eyes of those who worked alongside him and investigated him after his death, this programme features new testimony from those who were victims and who bore witness to his crimes.
It also provides a vivid insight into how he courted the British Establishment as a way of protecting himself.
Don't Miss
PEN15, 9.00pm, Sky Comedy
Streaming on NOW
With this cringe comedy coming to an end soon - another cult classic to bite the dust - here's the penultimate double bill of the totally awks high school sitcom.
It opens with a very non-high school episode that follows Maya's stern, but caring mother as viewers get to experience a day in her life.
Then, A new family member comes to live with Anna, but their arrival brings unexpected endings. Meanwhile, Maya gets a diagnosis.
New or Returning Shows
Yellowstone, 9.35pm, RTÉ2
Kevin Costner and Kelly Reilly star in the family ranch saga, back for a fourth season.
The coordinated attack on the Duttons continues as everyone searches for answers on who is responsible.Ultimately, Rip delivers on a promise.
In episode two at 10.40pm, John and Kayce discuss the attack. Jamie finds his new home, and Beth and Rip have unexpected company.
Ridley Road, 10.15pm, RTÉ One
Agnes O'Casey (yep, Sean O'Casey is her great-grandfather), Eddie Marsan and Tracy-Ann Oberman star in this enjoyable, if far-fetched, period drama based on real events.
Jewish hairdresser Vivien (O'Casey) walks out on her wedding in 1962 to go in search of her lost love Jack in London - but is shocked to see him apparently at a rally by a neo-Nazi movement.
She discovers that he and her own estranged uncle are agents for a secret underground movement battling far-right extremism.
When a confrontation at a Jewish school leaves Jack missing and a student dead, Vivien is persuaded to take up his assignment as an undercover operative.
The Cleaner, 9.00pm, RTÉ2
Here's a quirky BBC dramedy, inspired by a German show but written by and starring Greg Davies, with Helena Bonham Carter, Paul Chowdhry and Shobu Kapoor.
Each episode sees crime scene cleaner Wicky (Davies) head to the suburbs to 'cleanse' a particularly grizzly murder.
But he finds himself continually getting interrupted by people unexpectedly dropping in on the crime scene - including a mysterious, heavily armed woman, played by Bonham Carter.
Rules of the Game, 9.00pm, BBC One
Maxine Peake and Rakhee Thakrar star in this new drama about an executive is forced to investigate the series of events that led to a brutal death within her company.
Initially determined that nothing needs to change, especially in light of a looming stock floatation, she finds herself at odds with the newly hired HR director - until disturbing stories from the workforce start coming to light.
Charlotte Church's Dream Build, 9.00pm, Really
This is a reality series that follows Welsh singer Charlotte Church (below) as she buys designer Laura Ashley's 49-acre mansion in Elan Valley and tries to turn it into a holiday retreat.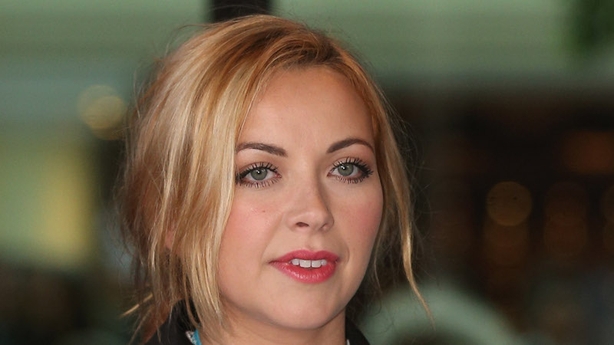 Glór Tíre, 9.30pm, TG4
Presented by Aoife Ní Thuairisg, the new season of Glór Tíre starts in a new venue with a new show – and promises lots of great music.
Johnny Brady (below, with Tracy Brennan) takes to the brand new stage and introduces viewers to his two contestants for this year's run.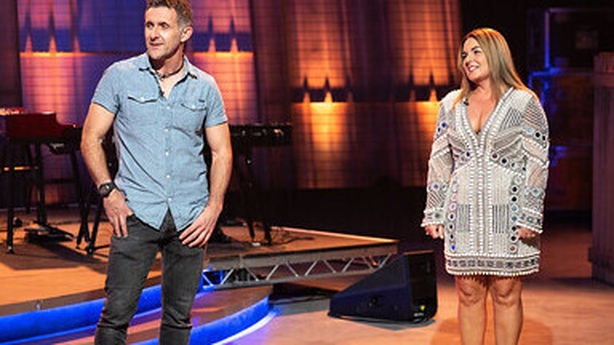 The judges Jó and Caitriona are back and joined by a special guest judge each week.
In a new twist the judges have a decision to make tonight, as they must choose between the two contestants, keeping one safe and leaving the other to face your votes in the first live elimination programme.
New to Stream
Dear Mother, Netflix
When Jean-Louis' heart stops beating, he must confront his Oedipal issues - and ask his mother an unthinkable question.
And if he fails to do so, he'll be dead in three days.
Ending Today
The Killer Nanny: Did She Do It? 9.00pm, Channel 4
The concluding episode of this documentary series focuses on the case against Louise Woodward.
It includes contributions from the prosecution team, the investigating detective and the paramedic who treated Matthew Eappen revealing why they believe the au pair shook the eight-month-old to death.
Click here for TV listings