He's often been called the nasty judge on the Dancing With The Stars judging panel but Brian Redmond says he has no intention of holding back on this year's run.
The show made its return last Sunday after being forced off air last year due to the pandemic, with Neil Delamere, Missy Keating, Nicolas Roche, Cathy Kelly, Nina Carberry, and Gráinne Seoige performing for the first time under the glitterball.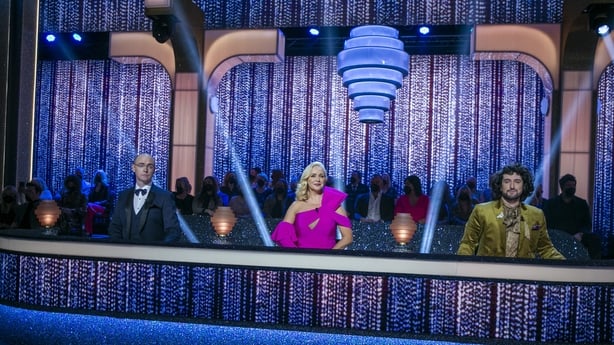 Brian (44) and his fellow judges, DWTS regular Loraine Barry and newcomer Arthur Gourounlian gave their verdicts on the new batch of hopefuls and speaking about whether he would take it easy on this year's contestants, Brian joked, "The booing from the audience is fuel to my fire sometimes. It was great to be back for the first show and great to see the audience haven't forgotten what I do."
The straight-talking Dubliner, who has appeared as a judge on the show since it began in 2017, was particularly critical of Nicolas Roche's performance last Sunday but he insists that he and his fellow judges all have valid points to make when they're passing judgement.
"I think my opinions on Sunday were valid," Brian said. "It's a challenging thing to do the first week of a show like this and step out of your comfort zone given the restrictions with Covid.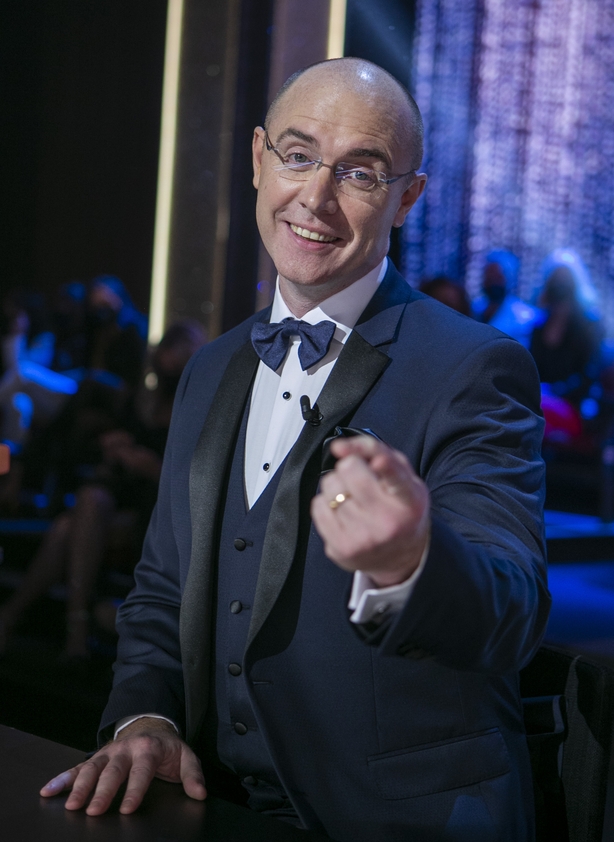 "The team have done a fantastic job. I think the first of this year's dancers have set a particular standard and the rest of the contestants will have seen that."
Asked if he was worried about contracting Covid after a judge on BBC's Strictly missed an episode after he fell ill, Brian said, "I would hate to miss a week but the protocols on our show are phenomenal, absolutely phenomenal.
"There are Covid officers and Covid compliance forms we have to fill out every day. And when we leave, we have to fill out other forms online. The contact tracing is up to spec, as are the antigen tests.
"We are friends with the crew and it's a jovial show, but they have to keep putting it back into people's minds to keep a distance of two metres."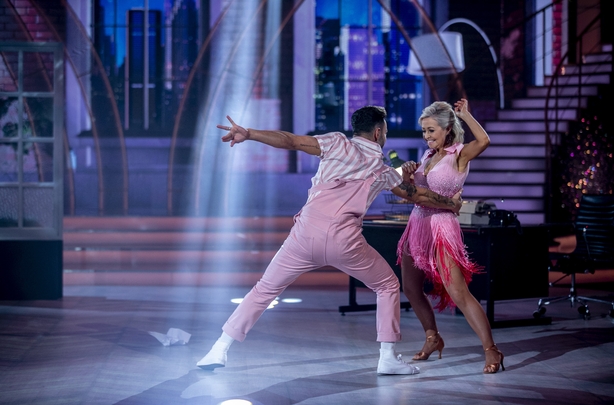 Asked about how his wife, Jennifer, responds to his sometimes harsh criticism of DWTS hopefuls, he said, "There has certainly been a couple of cases over the years when she said, `come on! Can you not leave him alone?'.
"She cares for the underdog, loves the underdog and always tries to protect them and that's at odds with what I do so there's definitely been times over the years where she's said, `really?'
"We fight but we have much better things to fight over than Dancing With The Stars, trust me! She's a very powerful, strong woman."
Erica Cody, Aengus Mac Grianna, Matthew Mac Nabb, Ellen Keane, and Jordan Conroy are set to perform on show two next Sunday evening.
There had been speculation that Brian wouldn't be returning to the show and that he would be replaced as a judge ahead of the new series.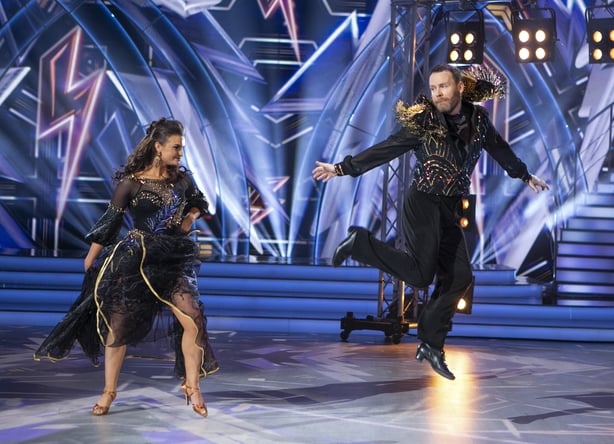 "At the end of the day, we've got to do the best job we can do every single week," he said. "If you look at the formats around the world, on Strictly for example, every time there's a change on the show, the reaction is `oh, so and so is leaving!'.
"Six weeks later, it's done and dusted and forgotten about. This show is almost bigger than anyone who's on it. It recycles talent every year. It does that with celebrities and it could do the same with judges, with presenters, everybody.
"When I first started doing the show if you told me I'd be still doing it five years later, I'd have been really happy with that. I am delighted to be here, and I just want to make sure I do the best job I can and try to make myself as impossible to get rid of if that's possible to do."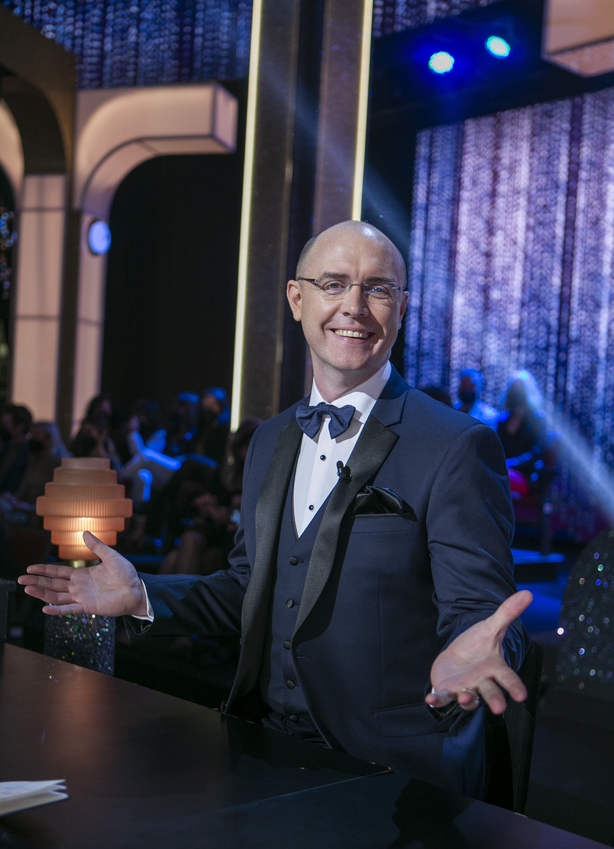 The show has retuned with a limited audience due to the pandemic, but Brian says the atmosphere in the studio during the first show was good.
"It was a bit of a concern to me because at the semi-final that became the final two years ago there was no audience, and it was a very flat, dead experience that night. I was a little bit concerned this year about the atmosphere this year, but it has been really good.
"We accept that we can't have a full house, but I think it works really well."
Speaking about how the pandemic has effected his job as a dance instructor and a judge on the show, which was off air last year, he added, "Like everyone in this country, so many of us would have lost money. Everybody was in the same boat, everybody suffers in the same way.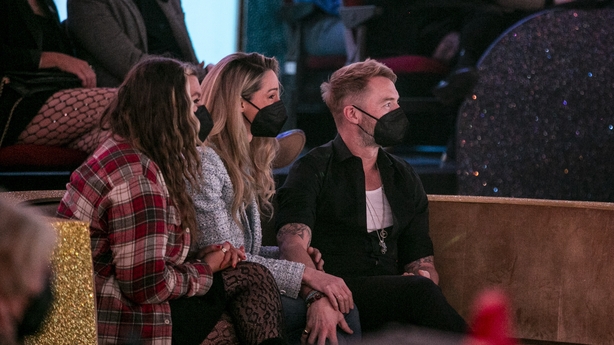 "I was lucky that my wife has a job that is secure and she worked all the way through. I had time for other things. For me the biggest loss wasn't financial it was in terms of interaction with other people."
"Yes, there has been a financial loss for everyone through Covid, but I think when we look back on this in years to come the biggest loss we've all suffered is the loss of occasion, Christmas, birthdays, funerals."
Dancing With The Stars, Sundays, 6.30pm, RTÉ One