Smother star Dervla Kirwan spoke candidly about her life and career ahead of the second series of the hit RTÉ drama returning on Sunday night, saying her "perseverance" has been a essential quality as she navigated the acting business.
The Dublin star, whose acting career has spanned over three decades, leads the thriller as the complex matriarch Val Ahern, a role she has relished exploring.
In conversation with Baz Ashmawy on RTÉ Radio 1 on Friday, she said: "I'm a 50-year-old woman and here at last was a substantial, fully formed, beautifully written, by our writer Kate O'Riordan, female lead that was complex and not two-dimensional and really intriguing, and full of secrets."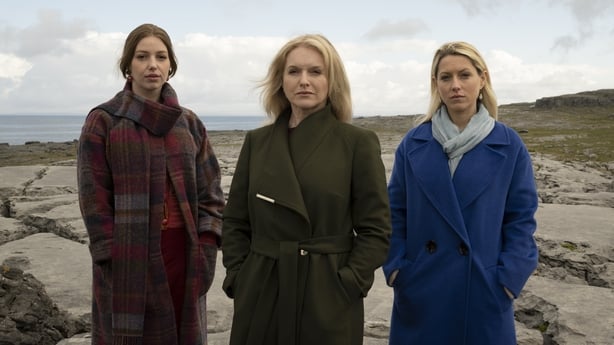 Kirwan was open about the challenges she has faced, but said her stubbornness and perseverance helped her overcome the vagaries of show business.
"I'm stubborn as a mule! I really am. I think perseverance is a great quality that I have. You must never give up. You can diversify but you must never give up," she said.
"It's so complicated. I was just determined.... you have to be determined no matter what field you enter into not to let individuals grind you down.
"That's really the big lesson I can learn so far at the age of 50. Just don't give up - keep going."
She continued: "Knock and rejection can be very tough so you have to find a way to counterbalance that. A career goes through great highs and great lows so there's a slight polar quality to it, so you have to find another area that gives you great grounding and great common sense.
"I feel like I've survived a lot. I'm not dead yet. I have plenty more years ahead of me! I have loads of ambition, drive, hunger and curiosity."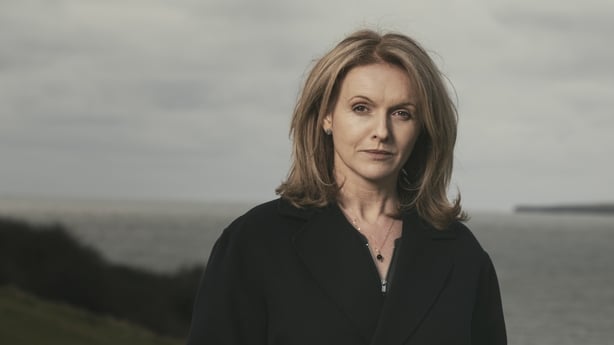 Despite her career thriving, Kirwan said the past few years of pandemic life have thrown up additional challenges.
"I personally have found that this period, the pandemic, I've found it very difficult to keep my joy," she said. "That's a battle, to find your happiness, to keep your gratitude and to keep it real."
The 50-year-old star finds refuge and peace at home.
"I love going home and closing the door and having a dose of reality where no one gives a damn about who I am and quite frankly neither do!", she laughed. "I love work but I'm not seduced by status at all because that is taken away in the blink of an eye."
Teasing what's ahead for Val and the rest of the Ahern clan in season two of Smother, Kirwan said: "More intrigue, more unravelling of the secrets and the lies...
"We've raised the game and it's quite an adrenalised show this season, I think we will have people tuning in. I hope we won't let them down and I hope we attract a whole new following"
We need your consent to load this YouTube contentWe use YouTube to manage extra content that can set cookies on your device and collect data about your activity. Please review their details and accept them to load the content.Manage Preferences
Smother returns to RTÉ One on Sunday, January 9 at 9.30pm.