It's all happening in Soap Land! Get the lowdown on what your favourite characters are up to this week...
FAIR CITY
After all the Christmas chaos in Carrigstown, romance and returns are front and centre on Fair City.
There's heartbreak for Cristiano this week when he splits up with Patrick. Later, Patrick asks Cristiano to move with him to Brussels, but Cristiano says no. Is this the end or will love find a way?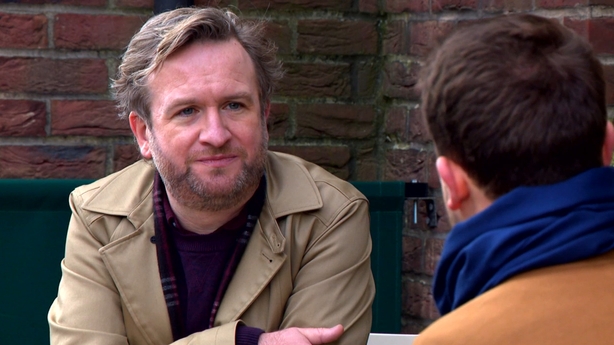 Elsewhere, Alex is determined to live his life on his own terms. Will Melanie accept this and allow him to follow a different path than the one she wanted for her son?
After the return of the suit of armour, Carol is in for another land - and it's not long before the person in question is back to their old tricks! So where does all this leave Tommy?
EASTENDERS
When Denise arrives and demands to see Phil, Kat assures her she has no idea where he's gone. Sharon reminds Denise that getting the police involved might backfire as she still has some hoops to jump through for Raymond's official adoption to be approved.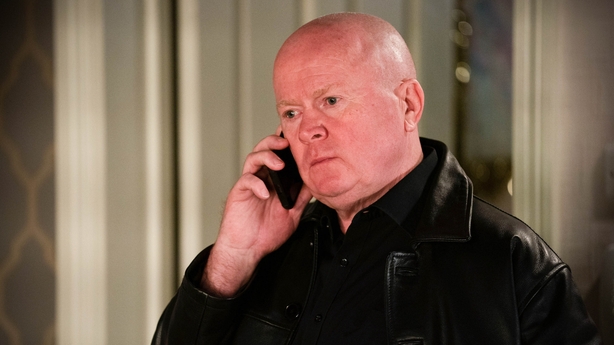 Sharon calls Sam who says Phil asked to be picked up from the airport but he was a no show. Realising that he doesn't have Raymond's passport puts Kat's mind at ease. Meanwhile Phil and Raymond are at a beach café and Phil makes a call.
Later, Phil is shocked when Sharon and Kat show up and he realises that all might not go to plan as Raymond keeps asking for Denise. Kat announces that the police know where they are and Phil makes a huge offer...
Harvey and Aaron keep tight lipped when Dana mentions police are appealing for information. When she leaves he turns on Aaron furious with him, but when his son asks him to get rid of his burner phone, Harvey reluctantly agrees.
CORONATION STREET
As Faye drives a still tipsy Emma back from their New Year's Eve party, they knock over Ted, an old man carrying his shopping. They're relieved when he opens his eyes and says he is fine. When Imran spots Emma worse for wear and tells them she shouldn't be in charge of a learned while under the influence, they decide to check up on Ted and apologise.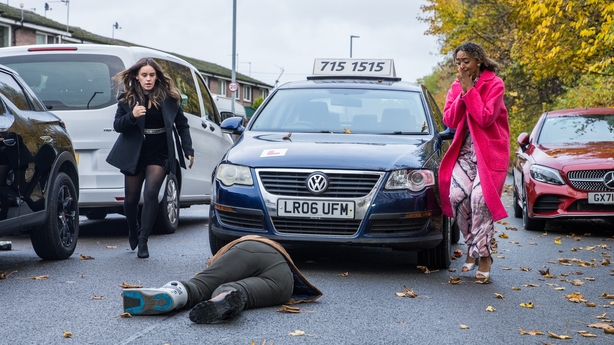 Meanwhile, at No.13, Abi is wondering what on earth she's going to do if she is pregnant. When Toyah questions where he disappeared to last night, Imran lies that he was watching the fireworks. Abi meets up with Imran in Victoria Garden and tells him she plans to do a pregnancy test and if it's positive, Kevin deserves the truth. Neither of them spots Kevin approaching, what has he heard?
Tim and Sally kick off the new year with a smoothie as part of their new healthy regime. Tim tells Peter that he's booked both he and Sally in for health checks with Dr Gaddas. Later, having successfully passed their health checks, Sally reckons they deserve a treat, but Tim is reluctant and it's clear he is hiding something. As a furtive Tim takes a call confirming an appointment, Sally is none the wiser.
And Zeedan confesses to Marrium that he's still in love with her and says they should give their marriage another chance. Marrium admits she feels the same and when she suggests she moves up to Manchester, Zeedan is taken aback.
EMMERDALE
In the hospital, Cain worries about Kyle and in a fit of rage, orders Marlon to evict Ellis from Tall Trees - thus beginning a war between the Dingles and the Chapmans. Cain goes out searching for Ellis. That night, out on the moors, Cain abandons a terrified Ellis in the middle of nowhere as retribution for putting Kyle in hospital.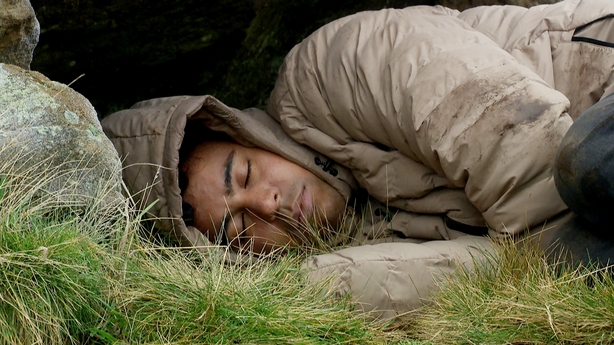 Meanwhile, Al and Billy worry about Ellis' whereabouts after realising that he didn't show up to the B&B last night and soon find out he's been spotted with Cain. Al angrily confronts Cain and accuses him of harming Ellis but Cain holds his nerve.
Cain is angered when Nate reveals Tracy kicked him out for cheating and refuses to let him stay with him. Nate returns to Tug Ghyll in an attempt to pick up his stuff and visit his daughter but is turned away by a fuming Vanessa, leaving Tracy hurt that Nate hasn't tried to see Frankie. How will Tracy react when she finds out that Vanessa stopped Nate from seeing her?
And when Lucas accidentally finds out about his mum's engagement, the couple finally agree to share the news with their families. Will worries that Dawn's engagement was too hasty, but Dawn reassures him that she loves Billy and that he makes her feel safe.
ROS NA RÚN
The new year begins with Berni in the spotlight. There's more drama this week about her unborn baby - and fans will be on tenterhooks waiting for what happens next.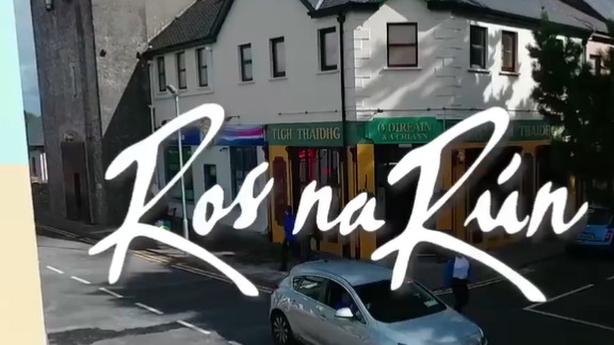 Greg is fed up with Michelle interfering in his love life and decides to leave. Can Michelle or Caitríona persuade him to stay?
In other matters of the heart, Micheál decides to pop the question. Will everything go to plan?