Ireland on the Box, a free exhibition celebrating six decades of television in Ireland, opens at the National Photographic Archive in Temple Bar today ahead of RTÉ television turning 60 on New Year's Eve.
The collaboration between RTÉ and the National Library of Ireland (NLI) is curated by RTÉ Archives and explores entertainment, drama, sport, music, education and news and current affairs programming.
RTÉ says: "From 'Roll it there, Róisín' to 'A nation holds its breath' and from 'Well, Holy God' to 'Coola Boola', iconic phrases from popular TV programmes and national moments of celebration will connect visitors to recent shared cultural history, represented in images that feature the many familiar faces that graced Irish television screens throughout 60 years of RTÉ television, from the early days, right through to more recent times.
"Ireland's first television service, Telefís Éireann, was launched on New Year's Eve 1961. During the new year countdown, the live broadcast cut to a clock face with both hands on twelve. In fact, the clock at the Customs House in Dublin had been photographed, at midday, weeks in advance. That simple photograph, mounted on black card, was an early example of the magic, and suggestive power, of television."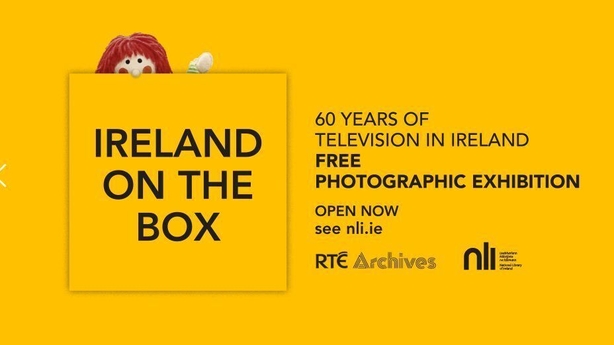 "Since Ireland's first television service was launched on New Year's Eve 1961, photography has played a key role in RTÉ television productions and promotions," said RTÉ Director-General, Dee Forbes.
"While television has changed radically in 60 years, the ability of photography to capture a unique moment in time and to generate an emotional connection and response remains as strong as ever. Each of the images selected for this exhibition tells its own story, but together they represent an essential part of our recent history as a nation.
"We thank the National Library of Ireland for the opportunity to present this wonderful collection of images from RTÉ Archives to the public as we mark 60 incredible years of television in Ireland."
Sandra Collins, Director of the National Library of Ireland, said: "The National Library works to share our nation's memory and this photographic exhibition reveals unforgettable moments from our social and cultural history.
"This exhibition will appeal to all ages and we welcome everyone to visit and find their own special memory. The exhibition is free and open seven days a week in the National Library's Photographic Archive in Temple Bar so please do pop in!"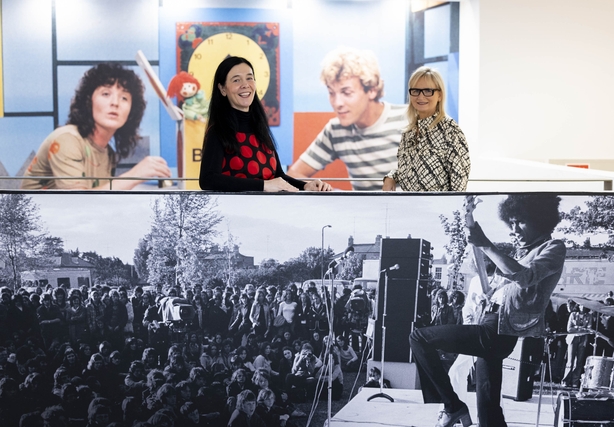 Bríd Dooley, Head of RTÉ Archives, added: "These photographs, taken over the last 60 years and kept in safe keeping by RTÉ Archives, offer both a record of television production and an insight into life in Ireland through the decades.
"These images reveal changing styles in programming and presentation, and offer a taste of the range of news, sport, music, drama, entertainment, education and events produced and covered by RTÉ.
"Crucially, they remind us of the presenters, performers and people who have made their own important contribution to putting Ireland on the box and who deserve another moment in the spotlight as we reach this milestone."
For more, see www.nli.ie and www.rte.ie/archives.