There's plenty of drama coming up in Soapland this New Year's! We've got the lowdown on what's happening in Fair City, EastEnders, Coronation Street, Emmerdale and Ros na Rún.
FAIR CITY
The fallout from Christmas Day and St Stephen's Day is felt all around Carrigstown this week.
Dean wakes up after surgery, Leo is on the warpath - and Ritchie Lennon's watch is on Mondo's wrist!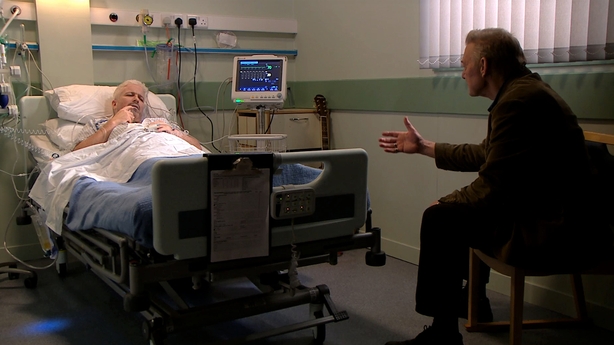 Leo blames Pete for Dean's shooting and then turns his anger towards Carol - punching Tommy when he stands up for her!
And that's not the end of the fallings-out: soon Dean learns what's been going on and tells Leo he doesn't want to talk to him. Can someone build bridges between them all? And what about the watch?!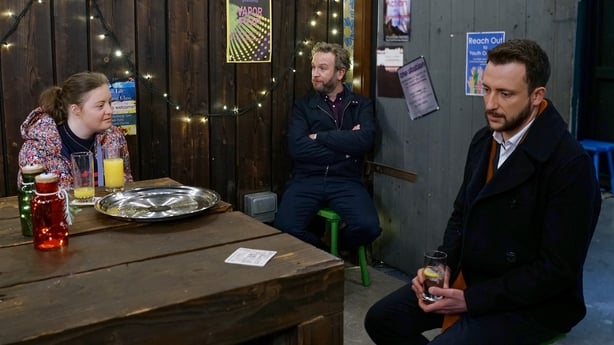 There's a bombshell for Cristiano when he learns that Patrick has been offered a job abroad. Can they make a go of it long-distance or will Patrick turn down the job?
In other matters of the heart, Dearbhla tells Alex that what happened between them was a one-off - and she then has to contend with Melanie tearing strips off her in public. And where does this all leave Dearbhla and Cian?
EASTENDERS
Janine notices Mick is struggling and puts two and two together and figures out why. Nancy is furious with Janine for meddling with Zack and Mick makes a huge announcement – he's bringing his family back together.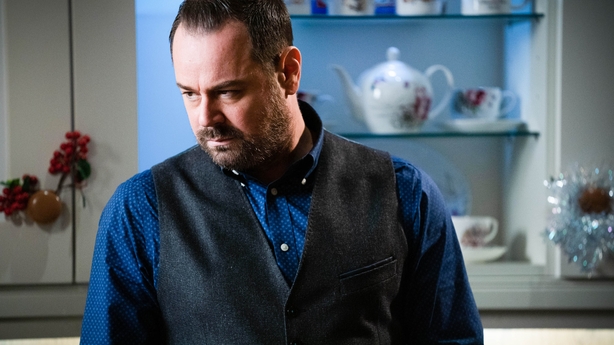 Later, Mick is desperate to talk to Linda. Stuart inspires Mick to create the perfect party for his family. When Billy mentions Linda's alcoholism, Janine's mind whirs. Mick is forced to open up to Nancy. Tensions fly high with the Carter's in the fall out from New Year's Eve and Nancy gives her dad an ultimatum.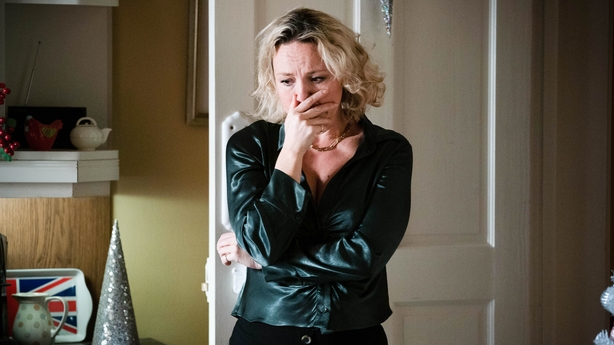 Meanwhile, Rainie and Callum try to talk to Stuart but they can't get through to him. Rainie distracts herself at The Albert by partying and is sent a drink from a handsome man. Bobby and Dana plan something special and Dana later tells Bobby she wants to learn more about Islam and visit the Mosque.
Elsewhere, Eve helps Stacey to get a job interview as the new market inspector, but they have no idea that Martin is in the running too. Stacey and Martin realise they're both going for the same job - may the best person win.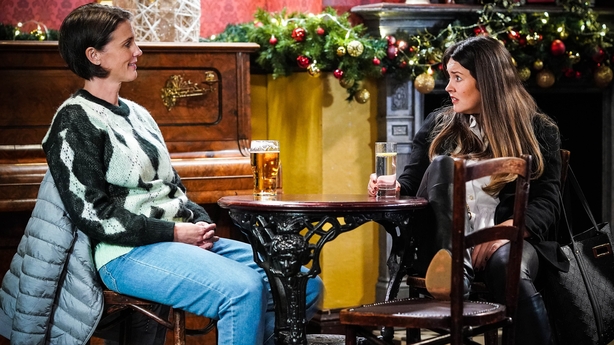 At her interview, Stacey is grilled and realises Eve has added some embellishments to her CV. Later, Ash has some choice words for Eve and Stacey, leaving Suki impressed. Unluckily for Stacey, the job interviewer has seen the whole thing and swiftly leaves.
Phil is frustrated as Denise has said he can't see Raymond until after New Year. He is delighted when he finally gets to spend some time with Raymond, but things take a turn.
CORONATION STREET
When Imran sees Abi bar Kelly on her way into the barbers he is concerned. Abi tells him she just wants Kelly out of her life for good. But when Iman reminds he she's done some pretty shameful things herself, Abi slaps him across the face.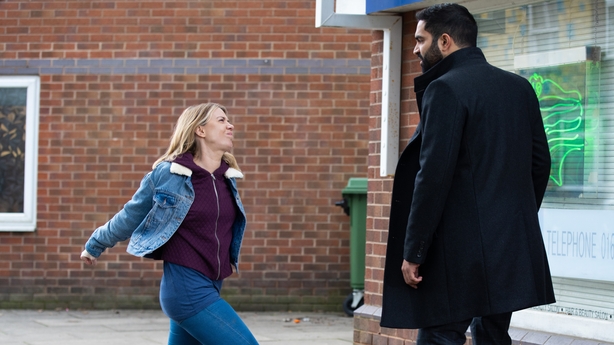 Maria asks Kelly why she didn't turn up to work and Kelly lies, saying she couldn't be bothered. Maria tells her she's fired. Craig later finds Kelly in a state and urges her to get help before she ends up back in prison. But does Kelly have anywhere else to turn?
Meanwhile, Tyrone tells Evelyn that it's obvious Phill will get bored of playing the family man and when he does, he'll be waiting for Fiz. Phill later reveals that he's seen a great family house they could all live in, but understands if she's not ready.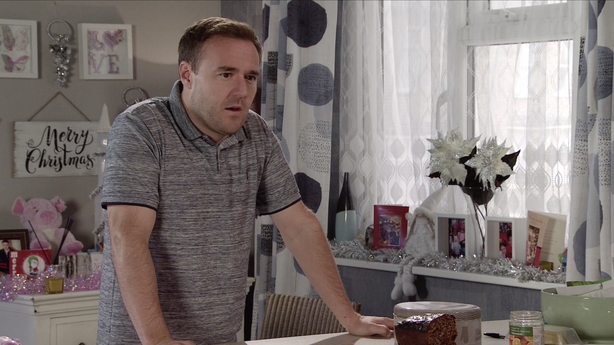 When Fiz drops the bombshell that she wants to sell No.9, Tyrone is shocked. Evelyn tells him it's his duty to do right by Fiz and the kids, and if that means selling the house, so be it. Will Tyrone agree?
Elsewhere, Leo invites Jenny to come and watch him play rugby. Apologising to Leo for blowing hot and cold, will they kiss and make up?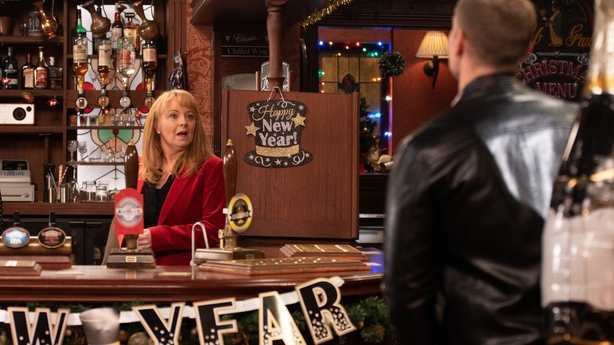 Sarah thanks Lydia for not letting her meaningless fling with Adam spoil their friendship. Realising those are Adam's words, Lydiais quietly fuming. Adam suggests they book a fancy hotel for New Year's Eve and Sarah is won over.
EMMERDALE
Ellis invites Belle on an excursion with Kyle leaving her hopeful they are moving in the right direction. In the forest, Belle and Ellis find themselves alone and are about to kiss when Ellis' phone buzzes and he rushes off to help Priya, leaving Belle and Kyle, who has a twisted ankle, alone.
When Belle realises that she gave her car keys to Ellis, she resorts to smashing her car window in an attempt to warm freezing Kyle. Belle panics when she realises her phone has no signal and is low on power. Shivering and scared, she leaves a voicemail for Ellis. As her phone dies, Belle fears what the night has in store for her and Kyle. Huddled in their car in the forest, Belle and Kyle appear unconscious and pale.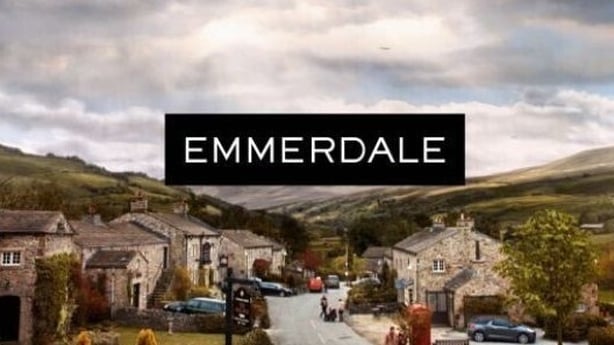 Elsewhere, Billy tells Vinny that Ben was convinced that the survival challenge accidents weren't accidents, due to footage recovered from the body cam and Vinny investigates.
Meanwhile, Mack tells Charity he loves her but is gutted she doesn't say it back. Later, Charity finally admits to Mack she loves him, but soon Charity is left reeling. Later, a loved-up Nate and Tracy agree to set a date for their wedding. But his world is soon turned upside down...
ROS NA RÚN
Berni is distraught to discover she is pregnant. Refusing all offers of support, Berni has her mind made up about what she is going to do. But will an unexpected visit from David change all that?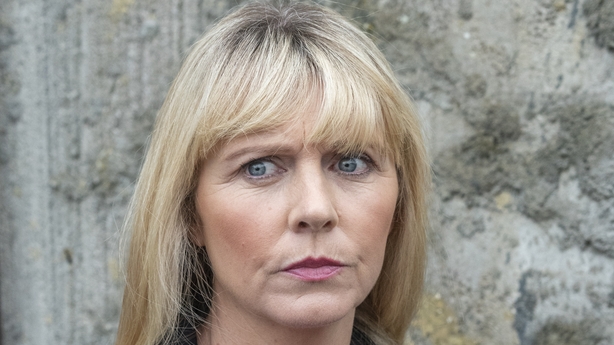 There's terror for Sorcha and Malachaí when they hear gunshots on the disputed land. Will they make it home alive?
On a lighter note, Caitríona is delighted after her night with Greg. Michelle, however, thinks Caitríona should have known better. Will Caitríona tell Michelle to mind her own business or have a change of heart about Greg? And what will Greg make of it all?