Flicking through the Christmas TV guide is one of the best times of year for TV and film at home. It can also be challenging to find something the whole family can sit and enjoy. Here we have picked out some of the best films on your telly this festive season. There's one for everyone in the audience!
Christmassy Christmas movies:
Home Alone, Christmas Eve at 4pm on Channel 4
Is it even Christmas if you don't watch Kevin McAllister (Macauley Culkin) defend his home from burglars after being left behind by his whole family as they jet off to celebrate the holidays in Paris? No matter how many times you've seen it, it doesn't get old.
From when you were a kid marvelling at the mischief, to an adult wondering what Kevin's parents did for a living to afford that massive house and a group trip to Paris, the years go by but the comfort and comedy of Home Alone lasts.
If you've never seen it, you are in for a real treat.
Home Alone 2: Lost in New York is on Christmas Day at 6.45pm on RTÉ 2, and Home Alone 3 (nowhere near as good but you may as well round off the trilogy while there's still chocolate in the house) is on St Stephen's Day at 1.55pm on Channel 4.
The Grinch, Christmas Day at 6.01pm on RTÉ One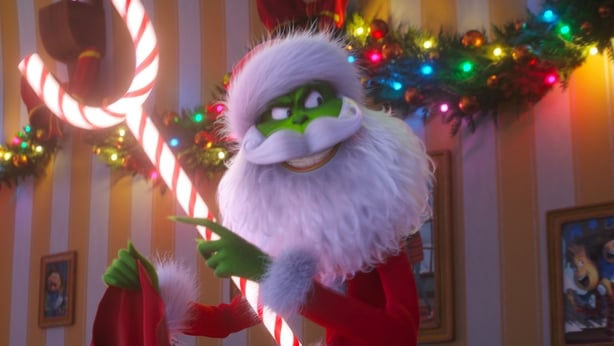 It's rare that a remake can live up to the original, but this animated version of The Grinch is really good fun - particularly for younger viewers.
As the Grinch's (Benedict Cumberbatch) heart is two sizes too small, he struggles to get into the swing of things with Christmas bringing back painful memories of holiday seasons spent alone in an orphanage. On his mission to steal Christmas, the Grinch's cool hard facade begins to crack and soften in a way he has never experienced before. It's great fun with some lovely life lessons.
It's a Wonderful Life, Christmas Eve at 2pm on Channel 4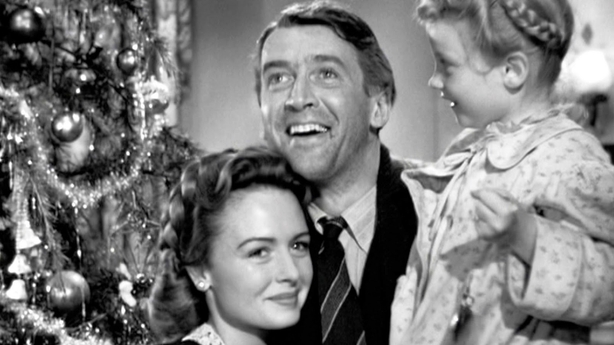 This 1946 film is a classic for a reason. Christmas can be a very hard time for many and It's a Wonderful Life hinges on that point. As businessman George Bailey (James Stewart) struggles with his mental health, an angel is sent to help him by showing him how he has touched people's lives and how different life would be for those he knows if he was never born.
Nominated for five Oscars at the time of release, It's a Wonderful Life has gone down as one of the greats. Essential and inspiring viewing this Christmas.
Fun for all the family:
Despicable Me, Christmas Eve at 4.10pm on RTÉ 2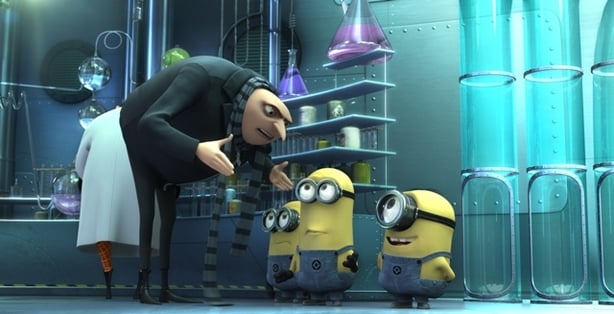 This is the kind of film you could have young children and very old adults sit down and enjoy from start to finish. It's colourful, it's fun and it's hilarious. There are jokes for everyone which is the mark of a great family comedy.
The film tells the story of Gru, a reformed supervillain who hasn't been having much luck with his villainous schemes. When he adopts three orphans intended as pawns to carry out his biggest heist yet, his life takes an unexpected turn...
Despicable Me 2 is on Christmas Day at 2.10pm on RTÉ 2.
Frozen, Christmas Day at 1.30pm on BBC One.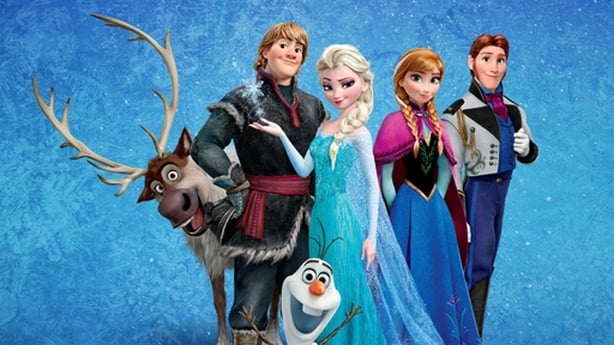 Let It Go might just have left your head, but prepare for it to twirl its way right back in there if you stick on this Disney classic before dinner.
When Elsa struggles to control her magical powers that can turn anything to ice, she flees her home as she fears she will only end up hurting people. In a bid to track her down and bring her home, her younger sister Anna sets off on an adventure with some new friends.
The songs are incredible and the story is just brilliant. It's also set largely in winter and you know, snow is Christmassy.
The Lego Batman Movie, Christmas Day at 3.40pm on RTÉ 2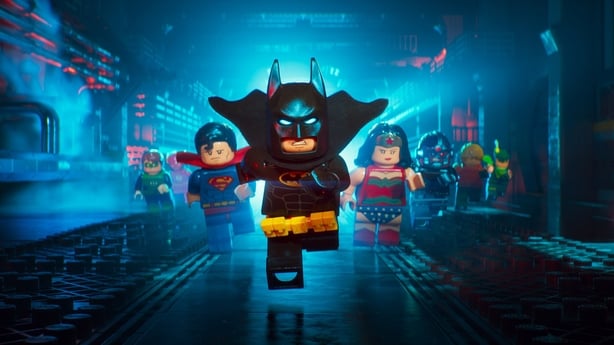 Now I don't want to go making any wild statements, but Lego Batman (voiced by Will Arnett) isn't just the best Batman we've had so far, he's the one we deserve.
The film was clearly built by people who love Batman and the world is so richly filled with nods to his beginnings, his many iterations and the plots of some of his most memorable adventures. Nothing is off-limits in this brilliantly self-aware and satirically on-the-nose look at Batman through the ages, whether it's a sly wink to the questionable ideas behind DC Comics' Suicide Squad and Batman v Superman: Dawn of Justice, or his interesting costume choices way back when.
It's visually brilliant and laugh-out-loud funny.
For the grown-ups:
Bohemian Rhapsody, Christmas Day at 10.10pm on RTÉ One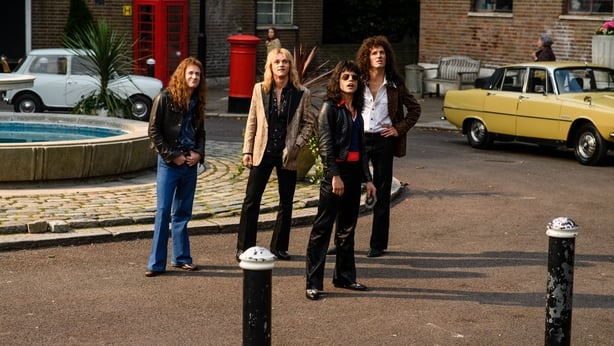 Catch Rami Malek's Oscar-winning turn as Queen frontman Freddie Mercury in the run-up to their incredible performance at Live Aid in 1985.
The Live Aid part of the film is shot-for-shot spot on with the televised version that went out live at the time, and Malek transforms himself brilliantly into the iconic musician.
The familiar music, performances and interesting story could be a nice end to your Christmas Day.
Rocketman, St Stephen's Day at 9.35pm on RTÉ One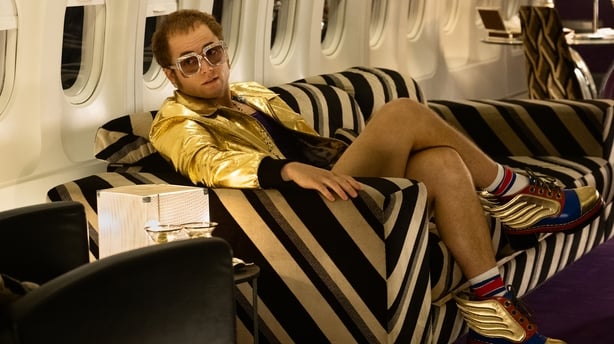 Another enjoyable musical biopic for Christmas weekend. On St Stephen's Day, it's Elton John's turn to get you singing on your couch.
Rocketman is a spectacle - visually and musically. You'll be wide-eyed and taken aback at just how good Taron Egerton is as he sings Elton's songs so brilliantly. Some people just have all the talent!
Definitely worth sticking on if you missed it in cinemas.
The Devil Wears Prada, Christmas Day at 7.05pm on E4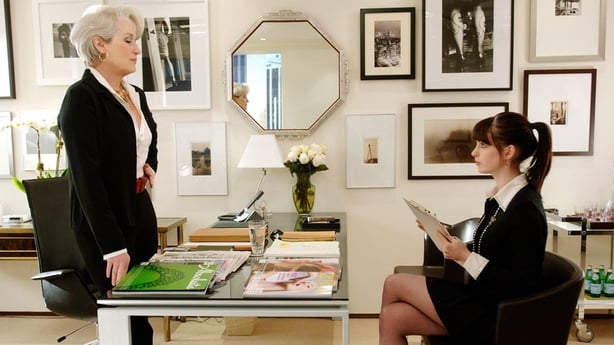 Follow Andy (Anne Hathaway), an aspiring journalist, as she finds herself in the sink or swim position of being esteemed magazine editor Miranda Priestley's (Meryl Streep) assistant.
It's hilariously funny and the cast is incredible, with Emily Blunt stealing every scene she is in.
You might have seen it so many times that you can speak along to the film's many classic one-liners, or you might be tuning in for the first time, but either way, it doesn't ever disappoint.
For your full TV listings, click here.