Christmas never runs smoothly in Soapland! We've got the lowdown on what's happening this festive season in Fair City, EastEnders, Coronation Street, Emmerdale and Ros na Rún.
FAIR CITY
It's a huge week in Carrigstown!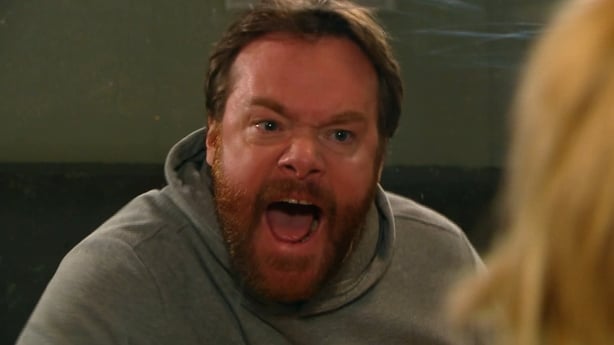 Teasing what's ahead, the Fair City team says: "Lucy Mallon continues to deceive Dolores now that she and Pete have given her a spot at their Christmas dinner table. With Tyler serving as a wannabe accomplice, Lucy goes on the run in order to save her relationship with Dolores. But when her not-so-trusty sidekick stumbles after a few rounds with DI McCabe, sirens blare.
"While Dearbhla now feels closer than ever to Cian having declared her love for him, Cian battles with his guilty conscience when Juliet, Jane and Dean discover his secret. Each has a reason to tell Dearbhla, only time will tell who gets the most joy out of dishing the dirt. Will they be together for Christmas dinner, or will Dearbhla succumb to her old habits and find someone else under the mistletoe?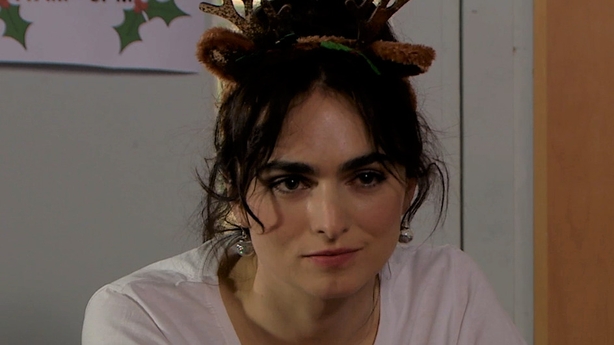 "Hosting Christmas this year, Carol takes in an unwanted visitor the night before and Jack finds an unexpected gift around the Christmas tree. Only time will tell if it can be used for good or whether it'll bring more trouble to Carol's door. With Carol's nerves frayed, Sash and Nora rally to make her see sense while Santa Claus Leo arrives later Christmas night with some good news!
We need your consent to load this YouTube contentWe use YouTube to manage extra content that can set cookies on your device and collect data about your activity. Please review their details and accept them to load the content.Manage Preferences
"With two Christmas dinners to prepare over at Mondo's (Armenian and Irish, in case you forgot), Mondo stresses over Juliet and whether or not she's back in the sugarbowl when she opts to spend Christmas morning elsewhere. But shouldn't it be Melanie keeping an eye on Alex? With girl trouble abound and exam results looming, he discovers that there is no need to be lonely this Christmas!"
Fair City airs on Tuesday 21 at 8.00pm, Thursday 23 at 8.00pm, Saturday 25 at 8.50pm and Sunday 26 at 8:15pm on RTÉ One.
EASTENDERS
Phil tells Sharon his PI has had no luck finding Jada. Zack feels guilty over being responsible for Jada leaving and suggests he and Martin deck Sharon's house out in Christmas decorations, but it turns sour when they break Denny's angel.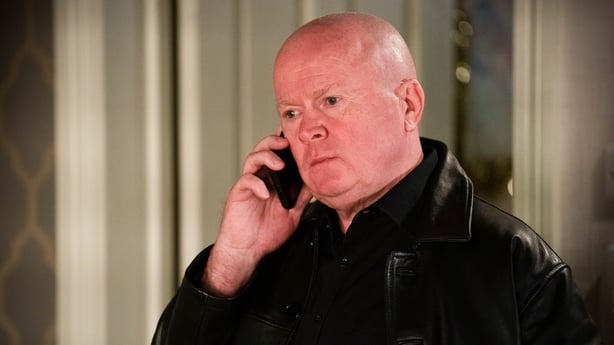 Zack drowns his guilt at The Vic, admitting to Nancy it was his fault that Jada is gone. After Nancy accidentally reveals to Martin that Zack warned Jada off, Martin confronts him and threatens to tell Sharon everything.
Sonia's oven is broken and Rocky proposes going to Kathy's but Dotty is determined to ruin Rocky's plan and suggests they call Stuart around to fix it. As Stuart arrives, Dotty confronts Rocky about what he said about her mum. Stuart hands Sonia a note he found with her name on it. Realising what it is, Rocky freezes – is his secret about to be revealed?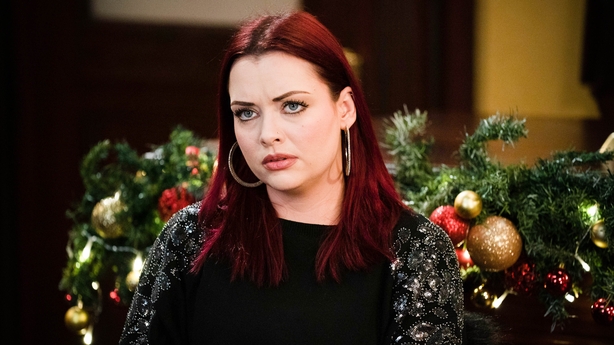 Elsewhere, Whitney is desperate to get through to Chelsea about Gray and prevent her from going through with the wedding. Whitney continues on her mission to prove what Gray has done, and she is in complete shock when she uncovers the truth about Gray and Chantelle. Whitney tells Chelsea the shocking truth about Gray, but will it be enough to make Chelsea pull the plug on the wedding plans?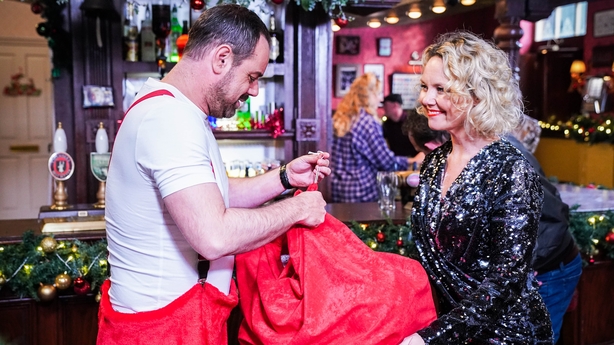 Meanwhile, a flirtatious Janine is helping Mick with the festivities at The Vic while a wary Nancy and Shirley watch on. Later, everyone is baffled as Sharon shows up at the Slaters for Christmas lunch but Phil didn't tell anyone. Janine is dressed up as Mrs Claus, enlisting Ollie's help, and is hellbent on making it a perfect day for Scarlett. When Mick invites Janine downstairs for a friendly drink, Janine places herself under the mistletoe and kisses him.
EastEnders airs on Monday 20 at 8pm, Tuesday 21 at 7.30pm, Thursday 23 at 7.30pm, and Friday 24 at 7.50pm on RTÉ One and BBC One. On Christmas Day, EastEnders will air on RTÉ Two at 9:35pm.
CORONATION STREET
As Emma prepares for her wedding, still unsure if she's doing the right thing, Curtis enquires about flights. Steve reveals to Amy that he gave Curtis his bank card to transfer the charity money but the charity never received it. A nervous Emma wants for Curtis at their wedding venue, has he done a runner?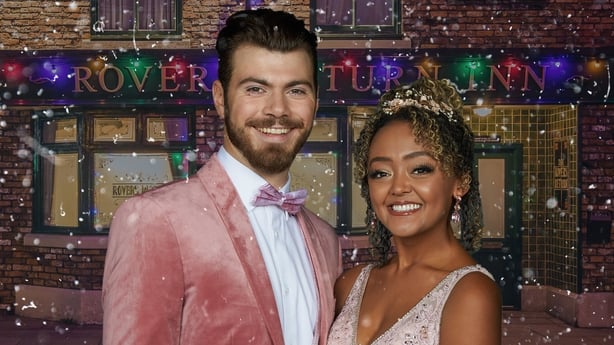 Meanwhile, Max's future hangs in the balance as the Deputy Head tells him and David they'll reach a decision by the end of the day. Daisy urges Daniel to try and persuade Mrs Crawshaw into giving Max another chance. Later, Max learns his fate.
Nina tells Abi how she found Kelly in a bad way and although she can't forgive her for what she did, it's time to put a stop to all the hatred. When Aadi finds Kelly packing, Kelly explains that she needs to find somewhere else to live, for Abi's sake.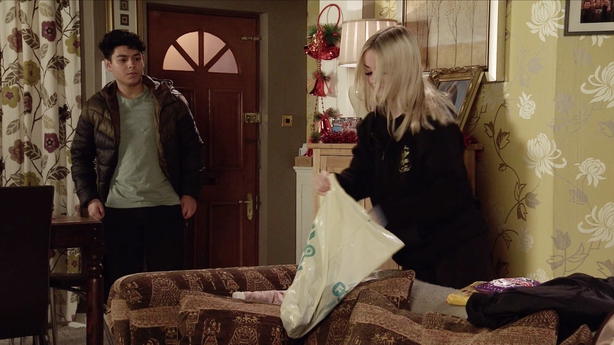 Later, having read Seb's letter, Kevin pulls out all the stops for Abi, and Abi thanks him for the best Christmas present ever. He reveals it was actually Seb who was behind it.
Elsewhere, Sarah rounds up the Platts and Barlows and suggests they sort out their differences as she wants a joint family Christmas. But as the two families trade insults, Sarah wonders what she's let herself in for.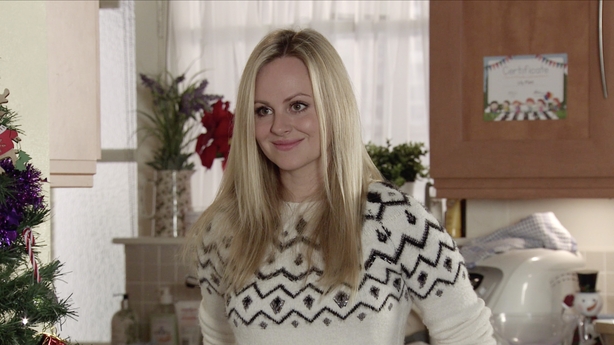 And when Kevin lets slip how much Tyrone is dreading Christmas without his family, Fiz feels awful. As Tyrone and Evelyn prepare their Christmas dinner for two, they're interrupted by the arrival of Fiz with the girls.
Coronation Street airs at Monday 20 at 7.30pm and 8.30pm, Wednesday 21 at 7.30pm at 8.30pm and Friday 24 at 8.30pm on Virgin Media One and ITV.
EMMERDALE
When Dawn's ex Alex turns up and introduces himself to Lucas as his real dad, Meena stirs the pot. She accuses Dawn of neglecting Lucas and urges Alex to take him away. Dawn is terrified when she realises they've disappeared and Billy vows to help Dawn find him. They share a kiss and admit they love one another.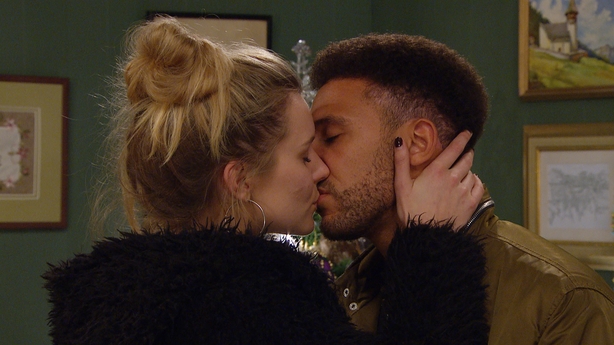 Meena is stunned that Billy would dump her for Dawn and drops a bombshell – she's pregnant with his child. Dawn reassures Billy that Meena's pregnancy won't affect their relationship.
Manpreet is suspicious of the pregnancy and later stumbles across a social media page for Nadine's sister Carol. When Manpreet meets up with Carol, she is floored to discover that Carol believes Meena murdered Nadine.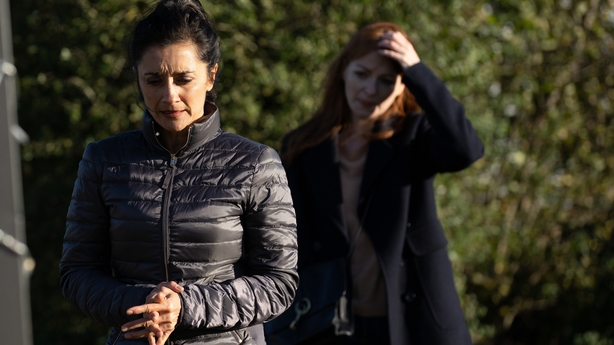 When Manpreet later catches Meena reporting Dawn to Social Services and trying to plant heroin at the woodbine, she becomes increasingly alarmed. Manpreet begins to realise Carol may have been right all along. Will Meena kill her sister to keep her secrets?
Elsewhere, Bernice gives Will an ultimatum: her or Kim. Unbeknownst to them both, Kim is in the hallway having heard every word. She ominously makes a call and begins planning a 'disposal'. Later, Will makes his decision and proposes to one of the women.
Meanwhile, Al is pressured by Gavin to get Chas and Marlon to sell. When a big, muscley man menacingly gets out of Gavin's car, Al's heart sinks as he knows what's coming.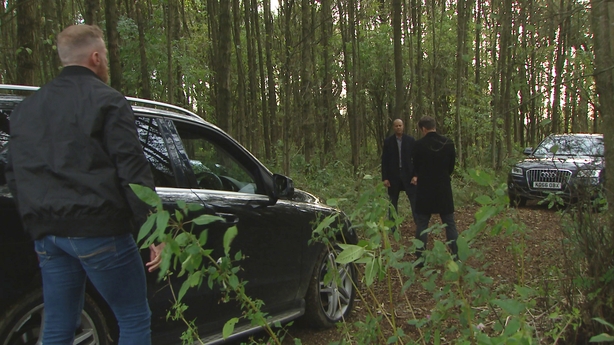 On Christmas day, a shaken Al gets a threatening message from Gavin and is later disturbed to catch Gavin talking to Ellis. Feeling the pressure, Al gazes back at the Woolpack and comes up with a plan to get out of this nightmare.
Emmerdale airs on Monday 20 to Friday 24 December at 7pm on Virgin Media One and ITV.
ROS NA RÚN
There are big developments this week in Caitríona's investigations into Frances' death - and on the romance front too! Who is the new mystery man in Caitríona's life?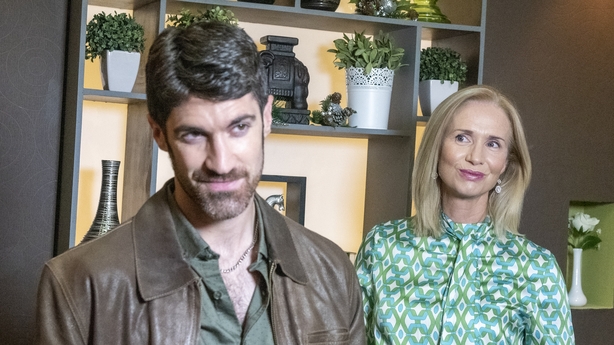 Laoise and John Joe get themselves into all sorts of bother as they try to dispose of the asbestos. Will their plan come back to haunt them this Christmas?
David wants Berni to take a pregnancy test and goes as far as to buy one. Will Berni agree?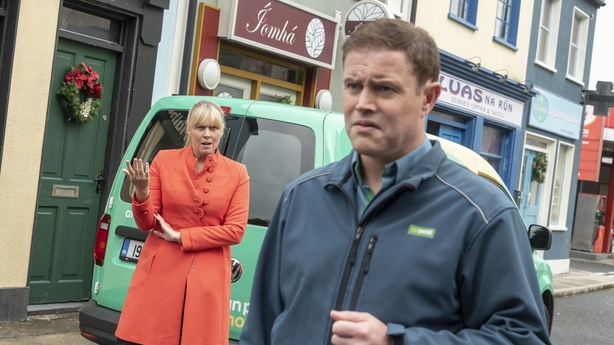 Ros na Rún airs on TG4 on Tuesday 21 December and Thursday 23 December at 8.30pm.