The next two celebrity contestants for RTÉ One's Dancing with the Stars have been revealed; they are Aslan guitarist Billy McGuinness and retired jockey Nina Carberry.
Ryan Tubridy made the announcement on his show on RTÉ Radio 1 on Monday morning, speaking to both dancefloor hopefuls.
They join previously announced contestants Neil Delamere, Ellen Keane, Aengus Mac Grianna and Gráinne Seoige, who appeared on Friday night's Late Late Show. Nicolas Roche, Erica Cody and Missy Keating were announced as contestants on Sunday.
Another contestant will be unveiled on Monday on Today on RTÉ One.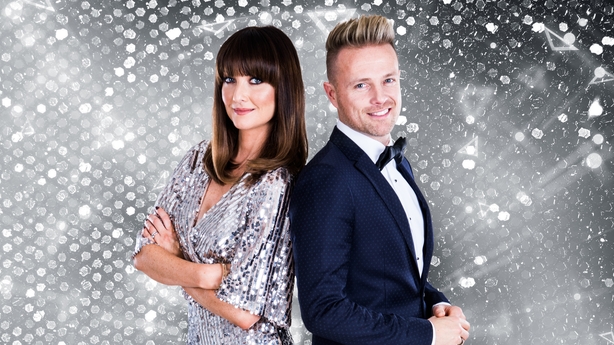 Presenters Jennifer Zamparelli and Nicky Byrne will be back at the helm of the series, which returns to RTÉ One in January 2022. Twelve new celebrity dancers will be hoping to make it all the way to the final.
Judges Loraine Barry and Brian Redmond will also return to Dancing with the Stars, and in January will be joined by a new judging panel member - the dancer and acclaimed choreographer Arthur Gourounlian.
Aslan's McGuinness told Tubridy that when he got the call to take part, he thought it was "a wind-up".
"I said, 'That's Christy and the lads winding me up'," he laughed in-studio. "I said to them, 'Can I get back to you?' Then, the email came in and I said, 'Oh my God, this is real'."
"They're 100% supportive," he told Tubridy of his bandmates. "When I rang Christy [Dignam], he said, 'You have to do it, it'd be brilliant."
McGuinness joked that he thinks he's "a bit nuts" to take part.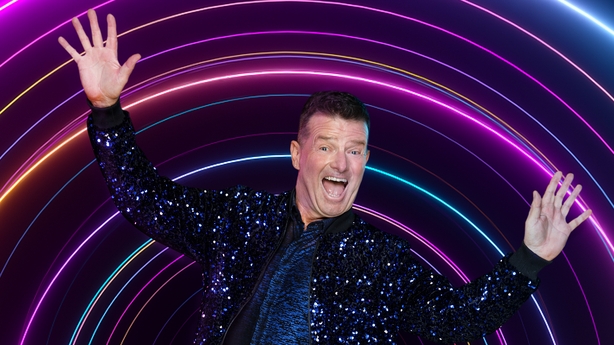 "Now, I'm on to the steps and I'm going, 'Oh my God'. For forty years I've been in Aslan, which we're celebrating our 40th anniversary next year. So the timing for Dancing with the Stars was perfect, because I wouldn't be able to do it next year.
"And I'll be fit as a fiddle as well.
"But the fact that I'm the oldest competitor and they've teamed me up with the youngest pro-dancer... so we have our demographic age group, we'll be covering everyone.
"Age is just a number and I'm going out there to prove to everyone that you can be taken out of your comfort zone. [After] forty years of music, I'm going into a world of dance. It's going to be a challenge.
"Bring it on. I'm already having great fun."
When Tubridy remarked that McGuinness is a "biker jacket guy going into a feather boa world", the Dubliner replied: "I'm loving it. It's fun, it's new. I've only one problem - it's the dancing. Because I can't dance!"
When he told his mum he was taking part, McGuinness said he thought "she was going to have a heart attack, she was on the floor laughing".
Tubridy also revealed that Carberry, who joined him on the show over the phone, would be taking to the dancefloor in January.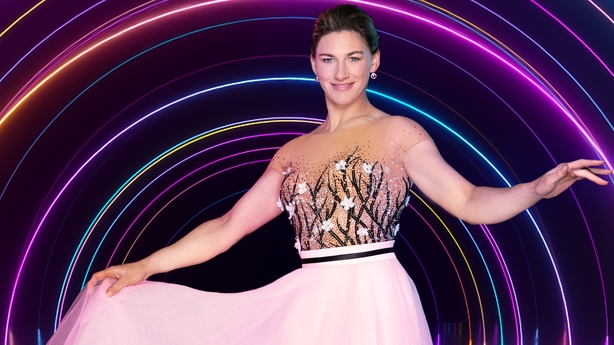 He asked her what her initial reaction was to being asked to take part.
"I wasn't really sure," she said. "I said it to my husband and he said, 'Do it, you'll be great!'"
"Sure, I'll give it a lash," she continued. "It's the hardest thing I've ever done in my whole life. I've no dance in me at all, the rhythm. Billy's saying he's not a great dancer - at least he's got a musical background," she said of her co-competitor McGuinness.
"I found it very hard in the first week, but at least in the second I started getting the hang of the steps. But it's one of the toughest things I've ever done in my life."
She added: "I just hope my pro dancer makes me look good! I'm really excited about it, and I'm getting into it now. It's a great experience; it's a massive challenge ahead but we'll give it a lash."
McGuinness said he has no designs on taking home the glitterball trophy but said he would be "gutted if I'm the first to go". The guitarist pegged Missy Keating to win the competition.