David Baddiel explores the impact social media is having on people, there's another grim tale on The Case I Can't Forget, Walk the Line continues, while Succession and You Don't Know Me conclude . . .
Pick of the Day
David Baddiel: Social Media, Anger and Us, 9.00pm, BBC Two
The comedian and author explores the impact social media is having on people's behaviour on and offline, with outrage and angry exchanges frequently dominating.
Baddiel analyses the angry and hateful tweets he receives, interrogating his brain's responses to these messages in an MRI scan.
He also goes cold turkey for a fortnight to see if a life free of social media leads him to enlightenment.
Don't Miss
The Case I Can't Forget, 9.35pm, RTÉ One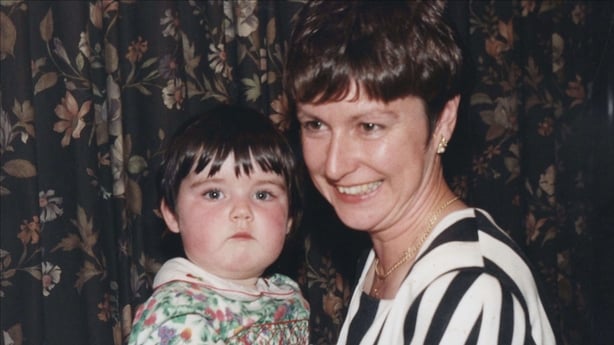 Retired Garda sergeant Pat Treacy and Superintendent Martin Walker recall the murders in September 1992 of Esther McCann and 18-month-old Jessica (above), who died in a house fire.
What seemed like a tragic accident took a more sinister turn when Pat and Martin uncovered a series of threats against Esther's husband Frank McCann, but a web of deception emerged with Frank at its centre.
Walk the Line, 8.30pm, Virgin Media One
Maya Jama hosts the musical game show in which acts compete for a prize pot of £500,000, with Gary Barlow, Alesha Dixon, Dawn French and Craig David judging.
Tonight's champion will have to decide whether or not to cash out of the competition or compete again against four new challengers tomorrow night.
An Evening with Take That, 9.30pm, Virgin Media One
Here's something bright to start the week.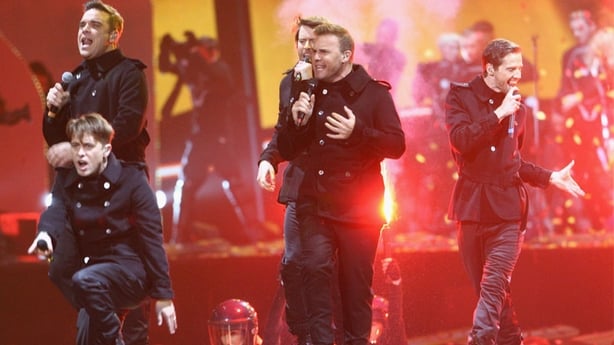 It's a 2017 TV performance by the pop group, featuring fresh material and special versions of some of the most popular hits from their 30 years at the top of the charts.
The show is performed in front of an audience of fans from across Europe, who have been challenged to create special costumes for the event and will have the chance to request their favourite songs and pose questions to the singers.
Only Connect, 8.00pm, BBC Two
Victoria Coren Mitchell (below) asks the questions as the Ramblers take on the Muppets in the third of the quarter-final matches, with a place in the semi-finals at stake.
They must use patience, lateral thinking and sheer inspiration to make connections between groups of four things that may appear at first not to be linked.
For example, there's one set of clues asking what connects George Orwell, Jeremy Hunt, the Wilkin Family, and Paddington Bear.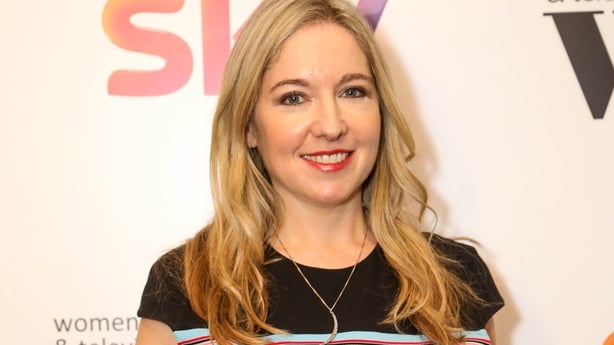 Stigma, 10.00pm, BBC Four
The run of BBC-produced ghost stories continues with this tale from 1977.
A family move into a remote country house on the edge of a stone circle. When they decide to have a stone in their garden moved, they unwittingly unleash an ancient curse.
New or Returning Shows
Jamie: Together at Christmas, 8.00pm, Channel 4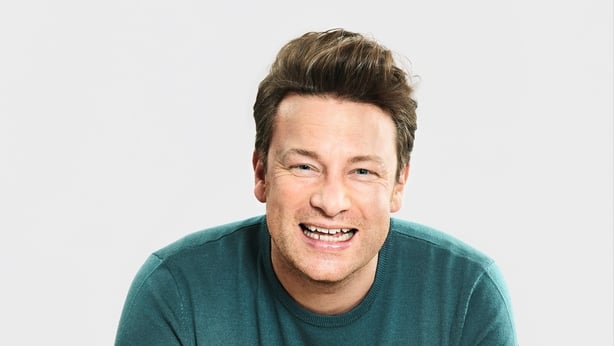 The first of two Jamie Oliver (above) Christmas specials features recipes for bramble cocktails, as well as tear-and-share garlic bread.
The mainj course is beef bourguignon topped with Christmassy chestnut and bacon sprinkle, served alongside creamy potato and celeriac mash, and a fresh, citrussy Christmas salad.
The party comes to a close with a sparkling winter bombe ice cream dessert, packed full of festive dried fruits and covered in melted chocolate.
The Man Who Bought Cricket, 9.00pm, Sky Documentaries
Streaming on NOW
In 2008, a Texan billionaire called Allen Stanford flew into Lord's cricket ground carrying $20 million in cash.
Using his vast fortune, he was to revitalise the game, attracting new fans around the globe.
But cricket's would-be saviour was soon to be revealed as nothing more than a sophisticated conman.
Stanford's spectacular fall from grace culminated in him being sent to prison for 110 years, having stolen $7 billion dollars running the 2nd biggest Ponzi scheme of all time.
With exclusive interviews, this is the definitive telling of an extraordinary story of sex, crime and cricket.
Ending Today
Succession, 9.00pm, Sky Atlantic
Streaming on NOW
We need your consent to load this YouTube contentWe use YouTube to manage extra content that can set cookies on your device and collect data about your activity. Please review their details and accept them to load the content.Manage Preferences
Blimey. Already we're up to the season 3 finale of Succession. Should be fascinating to see how it signs off.
As things stand it's pretty much guaranteed fireworks for all involved.
After learning Matsson's plans for GoJo-Waystar, Logan considers his options, while Shiv and Roman prepare themsewlves for the potential fallout.
You Don't Know Me, 9.00pm, BBC One
It's the concluding day of Hero's closing speech and his last chance to prove that he's innocent.
He recounts how he and his friends abandoned their plan to flee the country - but one night, he awoke to find that Kyra was missing, and intended to kill Jamil and frame him for the murder.
But as Hero awaits the Jury's verdict in his cell, he recalls another version of events.
Click here for TV listings