Icelandic dream pop artist Gyða Valtýsdóttir has released her new album, Ox. We asked her the BIG questions . . .
A founding member of the experimental band Múm as a teenager, Gyða later studied classical cello and improvisation in Iceland, Russia and Switzerland. She has since worked with various groups of artists across genres, performed at concerts around the world and composed music for films.
We need your consent to load this YouTube contentWe use YouTube to manage extra content that can set cookies on your device and collect data about your activity. Please review their details and accept them to load the content.Manage Preferences
In 2019, Gyða won the prestigious Nordic Council Music Prize for her deeply personal and organic performances.
Ox is her fourth album, and its labyrinthine compositions include appearances by musicians such as Kjartan Sveinsson (Sigur Rós) Indre Jurgelevičiūtė and Bert Cools (Merope) Alex Sopp, Doug Wieselman, and Julians Sartorius.
Tell us three things about yourself?
Density of energy, made physical with elements from the periodic table, creating waves to gently hit hearts.
How would you describe your music?
It is a spacious poem, a painting which you can enter into a realm which lies right between the veils of our reality and the cosmic fluff of infinity. It is inspired by the vast field I feel between the paths of musical genres and curiosity to navigate those fields. It is also inspired by the power of music to create a transcendental experience for the listener.
Who are your musical inspirations?
I used to have a hard time with such questions as I wanted to be so, so honest with my answer. Now I will simply say the holy trinity of oddness; Eartheater, Josephine Foster and Hildegard von Bingen.
What was the first record you ever bought/downloaded?
First album was a cassette of Queen, after seeing a documentary about Freddie Mercury shortly after he died. I was 10 years old. Around the same time, I stole a cassette from a boat my dad owned with his friend. This was a new age relaxation music, and I was totally hypnotized by it. It transported me to outer space. I didn´t know that music, with no words, beats, or chords, could be so strong. I think this cassette had far more impact on me than Queen.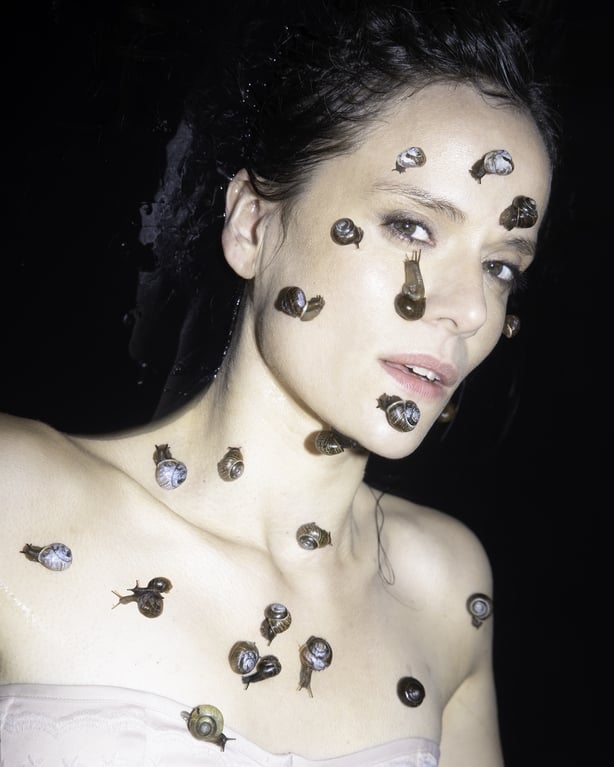 What's your favourite song right now?
Eartheater - How to Fight.
Favourite lyric of all time?
One More Time - The Cure.
If you could only listen to one song for the rest of your life what would it be?
Is it on repeat? Alice Coltrane - Yamuna Tira Vihari. However, if it is on repeat I´ll pick something even more ambient and spacious.
Where can people find your music/more information?
Follow my YouTube channel. Most of the time, I make my own music videos, so they are very personal. Unless you are a mainstream musician, it is extremely hard for independent artists to make a living off of music. You can find all my music on my Bandcamp - there you can also pay a tiny amount for my albums, which is the most direct way to support musicians you love. Want to dig even deeper go to my website or spy on my everyday life on Instagram @gydatru.