Hollywood star Rebel Wilson has said her own team didn't want her to lose weight because she was "earning millions of dollars being the funny fat girl".
The 41-year-old Australian actress, who embarked on a health and fitness journey in recent years, said she received "pushback" when she first detailed her plan.
She told BBC Breakfast: "I got a lot of pushback from my own team actually, here in Hollywood, when I said, 'OK, I'm going to do this year of health, I feel like I'm really going to physically transform and change my life'.
"And they were like, 'why? Why would you want to do that?' Because I was earning millions of dollars being the funny fat girl and being that person."
The Pitch Perfect star said that while she was "confident" in her body before, she felt she had unhealthy eating habits.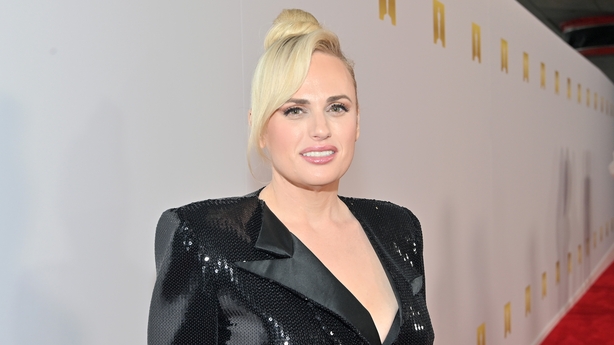 "Even though I was still very confident being bigger and would rock a red carpet, even though I was probably double the size, sometimes triple the weight of other actresses, I still felt confident in that," she shared.
"But I knew deep down inside some of the emotional eating behaviours I was doing was not healthy."
The comedy star added that she wanted people to focus on her career rather than her body.
"Is that what a woman has to do in the world, lose weight to get attention?" she said.
"For me it was so much bigger, it was about being the healthiest version of me, it wasn't about size or a number.
"But it's fascinating, why are people so obsessed with it? Like I know what it's like to be a woman who is essentially invisible to most people, because of not being seen as traditionally beautiful or whatever.
"It's crazy to try to fit that. It's just better to be the healthiest version."
Wilson previously opened up about her past relationship with food, posting an old photo with tennis star Novak Djokovic and remarking that it was taken when she was at her "most unhealthy" and using food to "numb" her emotions.
We need your consent to load this Instagram contentWe use Instagram to manage extra content that can set cookies on your device and collect data about your activity. Please review their details and accept them to load the content.Manage Preferences