Westlife's Mark Feehily has said that the surrogacy laws in Ireland are "really unfair" and that Minister for Justice Helen McEntee has assured him that she is "doing everything in her power" to change them.
Speaking on Friday's Late Late Show, the pop star, who welcomed his daughter Layla via surrogacy in 2019, explained how unfair he feels the surrogacy laws in Ireland are at present.
He said: "Imagine someone walked up to you and said, 'That's not your kid'. Effectively, the current law says that for a lot of people in the country. I think it is really unfair and we just need to change that and move on."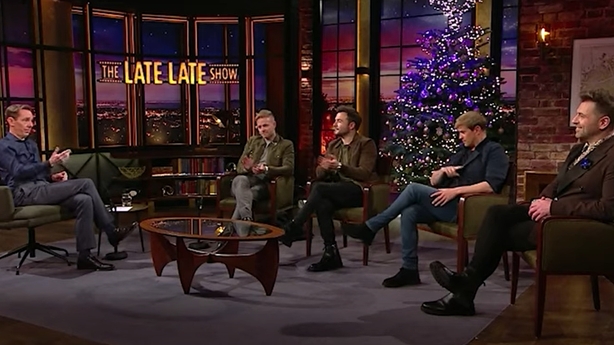 Feehily is currently working towards getting the current legislation changed with Minister for Justice Helen McEntee and admitted he was "the last person you would expect to see on the news talking about politics".
He told host Ryan Tubridy: "I was on the phone today to Helen McEntee, the Minister for Justice, and I was having a conversation with her about everything that is going on at the moment.
"The campaign I am involved in is surrounding the legislation around surrogacy and we are trying to get the Government to change a law that was made up donkey's years ago.
"I spoke to Helen McEntee today and she has assured me that they are doing everything in their power and there is a lot of big decisions in the next few weeks."
In the wide-ranging interview, Feehily and his fellow bandmates Nicky Byrne, Kian Egan and Shane Filan also spoke to Tubridy about the loss of Filan's parents, working together for 23 years and how they ended up swapping gardening tips with Ed Sheeran during lockdown.
🕺 @nickybyrne busting out the dad dancing to embarrass his teenage twin boys 😂#LateLate pic.twitter.com/iP4YfFbFjC

— The Late Late Show (@RTELateLateShow) December 3, 2021
Byrne explained: "Ed had said he is a big Westlife fan. Then, when we all went into lockdown, he got in touch by email and it was the weirdest thing because Ed is the biggest star in the world and he is emailing - telling us about his lockdown and we are discussing gardening all of a sudden.
"He was like, 'I've written a big song for you guys and I'll send it on, but what plant did you pick up today?'"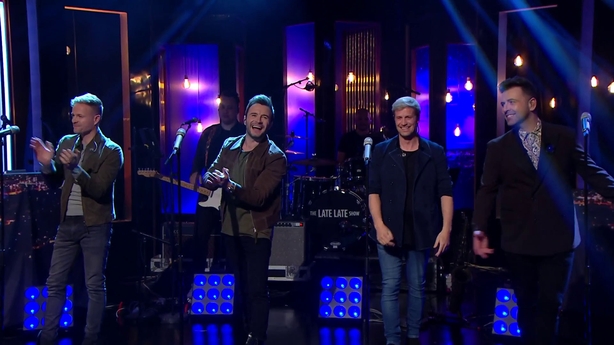 The song Sheeran wrote for Westlife's 12th studio album, Wild Dreams, is called My Hero. Byrne said it is "all about heroes and it doesn't matter if it's your husband or wife, son or daughter, mother or father or whatever".
"It just resonates," he added. "It's one of those great songs."
Watch the interview in full on the RTÉ Player.