It's all happening in Soap Land! Get the lowdown on what your favourite characters are up to this week...
FAIR CITY
As the investigation continues into drugs boss Ritchie Lennon's murder, DI McCabe and Garda Taylor realise something is missing. Later, Lucy receives a visit and is asked if she noticed anything strange during her time working on Carol's insurance claim. As Lucy tries to cover her tracks, she is also working on a plan to get the wising-up Cleo out of Carrigstown.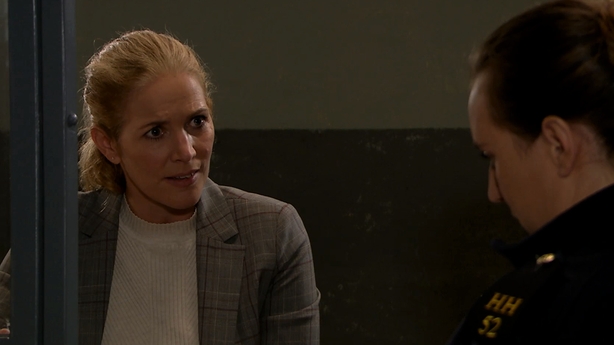 In matters of the heart, Cristiano and Patrick's relationship is developing, but could the spectre of Will wreck their chances of a happy ending?
Dearbhla and Cian are also centre stage this week. Cian's efforts to help Dearbhla with her catering company plans on the QT backfire. He tells Dearbhla he loves her - but she doesn't tell him the same.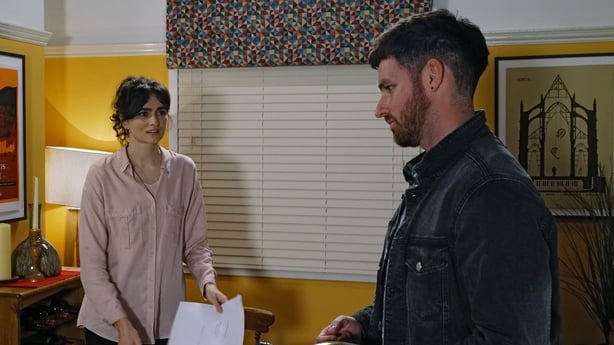 EASTENDERS
Sharon eyes up Ruby's house as Zack wonders if she's jumping the gun, Zack reckons Jada deserves another chance. Sharon meets Jada and hands her some money to treat herself. Zack tries to reason with Sharon but her stance is firm. As Jada returns, Zack can't help but make a comment that leaves her worried.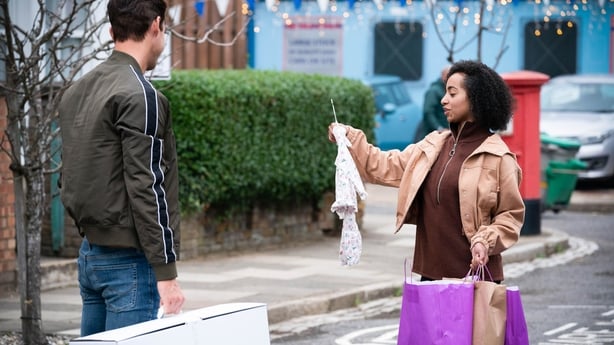 Harvey is feeling nervous ahead of his date with Jean as Aaron offers advice. Eve is also giving Jean tips, hoping to win her over. Whilst waiting, Aaron slips some vodka into his dad's beer encouraging him to drink up. When Mila realises what's going on she stops serving Aaron as Harvey get drunker the minute.
Elsewhere, it's awkward when Tiffany and Aaron spot Keegan on a date with Anna at The Vic. Anna quickly realises that Keegan isn't over Tiffany and leaves. Later, Keegan meets a hopeful Tiffany to announce that he wants a divorce.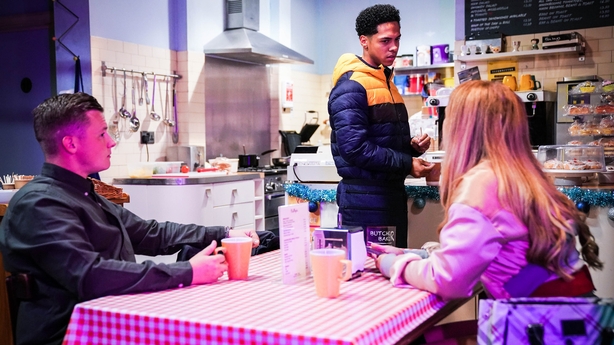 And Suki has bought the building for the GP surgery, leaving Ash determined to make it a success. After Eve attempts a grand gesture for Jean that ends in disaster, she suddenly collapses at the Minute Mart. Eve convinces Ash to prescribe her strong painkillers, but her kindness comes back to bite her when Eve reveals she has the upper hand...
EMMERDALE
Nate is intrigued when Belle tells him her plan to get him and Tracy back together. Later, Tracy walks into Nate's romantic surprise for her but she's put out when she realises that it involved Belle lying to her. Nate begs for another chance, but Tracy struggles to hear him out.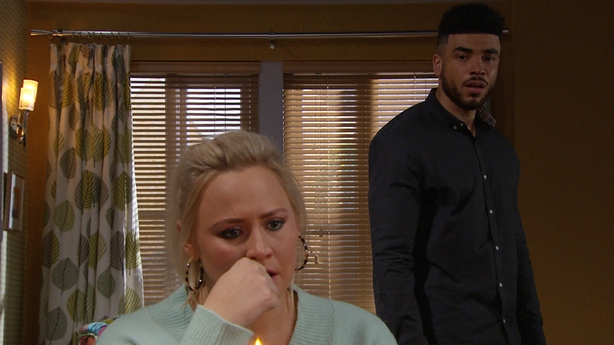 Elsewhere, Priya starts to feel the pressure when Leyla turns up to Rishi's pre-Christmas get together looking glam. Ashamed of her joggers, she asks for Leyla's help. In her bedroom, Priya's anxieties about her body are exacerbated as she goes through her wardrobe. When she tells Leyla she still hasn't looked at her back, Leyla gently encourages her scared friend to confront her fears. They are shocked into silence by the sight of the scars on Priya's back.
Meanwhile, Billy comforts a distraught Dawn, who insists she's a monster for killing Malone. She leans in for a kiss while he initially reciprocates before pulling away, leaving her humiliated. Dawn is mortified over the rejection and dodges Billy's calls.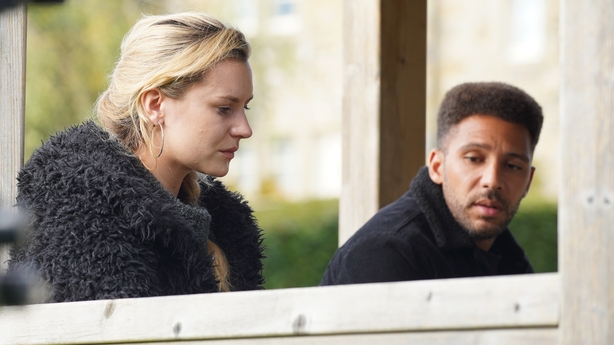 At Tall Trees, Billy covers to Meena that he's worried about Ellis, but his mind is solely on Dawn. Billy turns up at Woodbine, insisting Dawn hears what he's got to say. He explains that he wants to be with her, but wants assurance from her that she feels the same after their messy past. How will Dawn respond?
CORONATION STREET
Ryan approaches Zeedan, demanding to know what Hashim wanted. Later, Zeedan opens his van and the bag of money has gone. Ryan plonks the bag of money in front of Zeedan and demands to know where he got it. Zeedan tells Ryan the full story and Ryan begs him to go to the police. Alya overhears them but they won't tell her what's going on.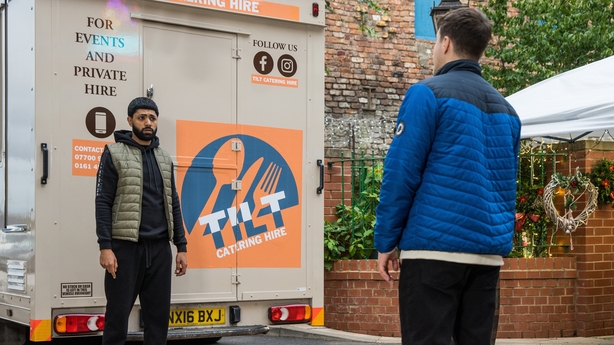 Ryan eventually tells Alya what her little brother has been up to. She confronts Zeedan and demands he give her Hasim's number, but Zeedan is adamant that she mustn't get involved. Later, Zeedan arrives in Speed Daal and is horrified to find Alya confronting Hashim. Alya turns on her brother, accusing him of destroying everything their family has worked so hard for.
Meanwhile, Daniel winds Daisy up by suggesting she's not well-educated, but Daisy takes it to heart and storms out. In the Rovers, James's team mate Ashley starts chatting up Daisy, leaving Daniel jealous. When Daisy later admits that she still likes Daniel, Jenny reckons it's only because he's inherited a house. Daniel overhears but Daisy assures Daniel she was never after his money.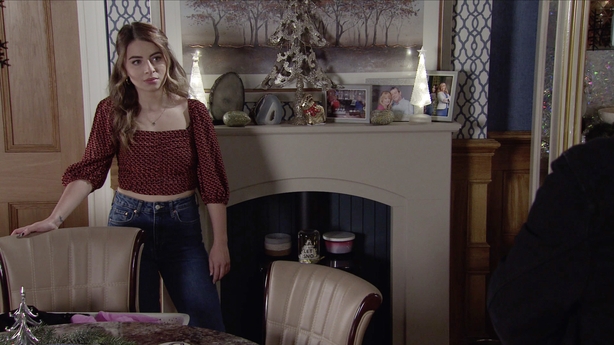 And Curtis confides in Emma that he knows his hospital treatment is going to be expensive which is another reason to scale back their wedding. Emma tells Steve how she plans to surprise Curtis by secretly inviting his family to the wedding.
ROS NA RÚN
The penny drops for Briain this week when Charlie tells him he no longer wants to work with him and his classes are cancelled. Watching and waiting is Luke, who confronts Briain and later tells Berni that he has an idea to help her to cope.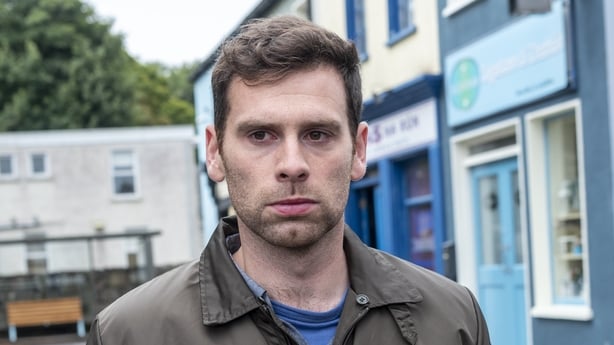 Laoise's foray into B&B sees her wound up by a group of German tourists. Can she keep her cool and move forward with her fledling business?
Caitríona begins filming her documentary about Frances' death, but things do not go to plan.