The finishing touches are being put on tonight's Late Late Toy Show, with host Ryan Tubridy and the team promising a "wild" night inspired by Disney's The Lion King.
The biggest television night of the year sees young stars from "all corners of Ireland" working their magic on RTÉ One, RTÉ Player and the RTÉ News channel with Irish Sign Language (ISL), from 9.35pm. The youngest member of the Toy Show cast is just four-years-old.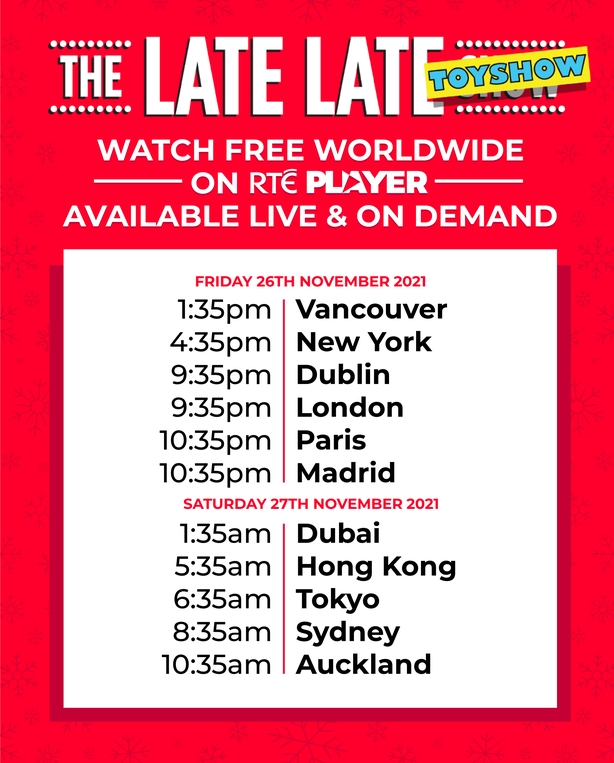 After the success of last year's inaugural Toy Show Appeal, which raised €6.6m, viewers will have the chance to help Irish charities once again at www.rte.ie/toyshowappeal and via the 'donations' tab on the Revolut app.
Looking ahead to tonight, Ryan Tubridy said: "Everyone has been locked up for a long time and that's why we need to head out into the wild and join our friends in The Lion King.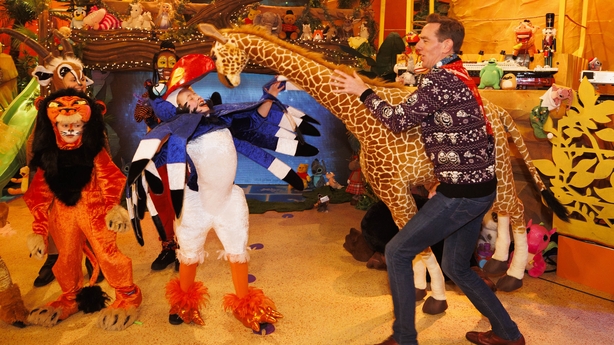 "This isn't just a theme; it is a movement. Every child can leave the house and leave the room and leave the kitchen and roam free in the jungle of their families because they are the boss tonight.
"So, it is the future, it is wild, and it is beautiful. Join us in the jungle, we will see you tonight."
We need your consent to load this comcast-player contentWe use comcast-player to manage extra content that can set cookies on your device and collect data about your activity. Please review their details and accept them to load the content.Manage Preferences
Speaking to RTÉ news2day's Reem El-Hassany, Tubridy explained that he has never stopped believing in "magic" because something "very special" happens on Toy Show night every year.
He said: "This day is very magical. Some people stop believing in magic at a certain age, I just refuse to stop because something very special happens on a day like today in this strange dream factory.
"There are children everywhere and they have eyes like saucers and they are ready and waiting, they are beside themselves with anticipation and it is contagious.
Tubridy, who will perform two songs during the show tonight, said he is "excited to see humans back in the audience".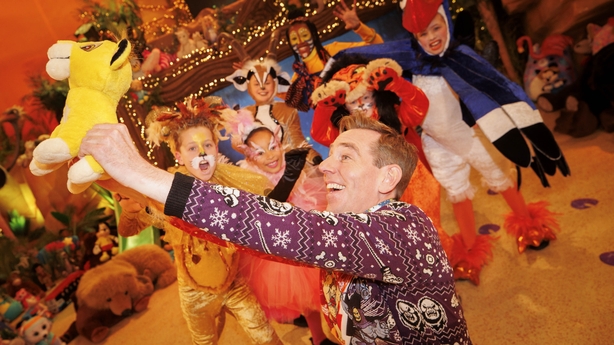 "It's not a big live audience but it is enough. When you do a job like this you depend on people smiling clapping and laughing. I didn't have that last year, but thankfully the children were so good last year it didn't really matter."
This year's set was created by the RTÉ Production Design Department, led by Marcella Power. RTÉ's Costume and Make-Up departments, with Costume led by Brigette Horan, have been taking care of the cast.
"Viewers can expect a magical fun-filled Toy Show with wonderful children wearing magical costumes," said Brigette Horan.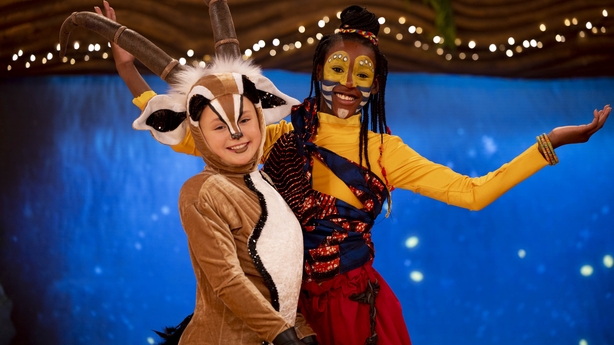 "The vision and thought process behind this year's designs by costume designer Stacey Gallagher and the Costume Design Team was to dramatically create nature at its best, bursting with colour and texture and delivering costume structures that will move effortlessly and comfortably for the children to perform and depict the characters. Enjoy the magic."
Amanda Coogan, Aisling Dragoi and Sarah Jane O'Regan will present The Late Late Toy Show live with Irish Sign Language (ISL) on the RTÉ News channel and RTÉ Player.
The Late Late Toy Show, 9.35pm, RTÉ One, RTÉ Player (worldwide and with ISL option) and RTÉ News Channel (ISL)